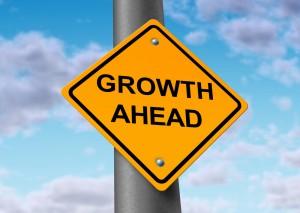 Welcome to How To Build A Strong Church.
Let me start by congratulating you on having a heart to build God's kingdom!
My hope is that this 5 step guide will help you identify the key areas of focus you as a leader can work on to bring about real change and growth.
Knowing how to build a strong church means a greater impact in your local communities and more lives saved.
Are you ready? Let's get into it!
What makes churches weak?
I believe there's one big reason: lack of focus.
As a church leader there can be so many demands on your time. People will pull you in this direction and that. I mean, what should your priorities be?
Taking care of your existing congregation? Actively reaching out to get new members?
Do you ever have those days where nothing on you 'to  do' list gets done because the day just happened?
Do you remember those old Stretch Armstrong toys?
I think it's easy to feel like that sometimes, pulled and stretched in every direction…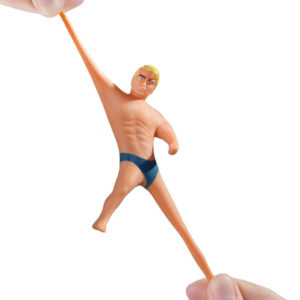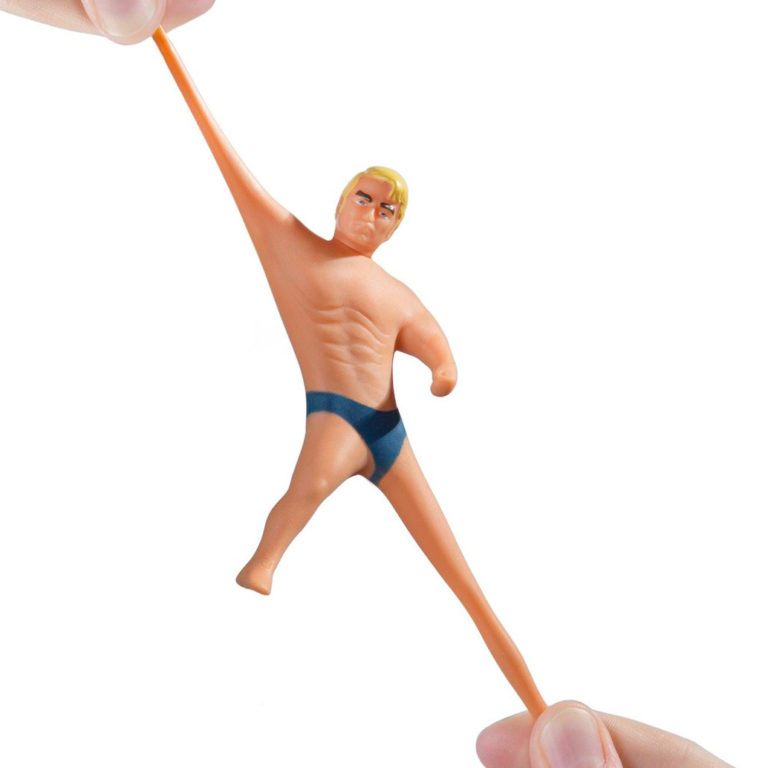 Being busy doing everything is a one-way street to pastoral burn-out.
It's not good for you and it's not for your church. (I'm guessing you knew that already, it's just good to be reminded.)
If you really want to build a strong, healthy and growing church then as a pastor you need to clarify in your own mind what your main priorities are.
You can't do everything. 
Knowing what your main objectives are frees you up to concentrate on what's important in your ministry.
Growing as strong church starts with your mindset
In growing a strong church, I think it's more beneficial to think about church growth in terms of getting 'unstuck', instead of thinking you just need more people.
Getting unstuck is the answer, which means there will be certain things that need to change.
As a pastor you'll find more solutions to what holds your back if you think in terms of getting unstuck, instead of just getting bigger.
The Great Commission challenge is not about growing bigger congregation, but growing more spiritually significant people.
In the US, 80% of churches have less than 200 attending members. Without a major shift in focus starting from the senior pastor down, the chances are, these churches will only ever see slight growth (if any).
They're just stuck…
We've all been stuck at some point.
Like that time our tyres have spun uselessly in the wet mud, or the time that tricky math problem stood strong and resilient despite our best efforts – until we tried a different approach, came at it from a different angle and somehow, we got unstuck.
Have you noticed we only learn when things don't go our way?
Getting stuck forces us to adapt our approach to life.
In fact, one theory of learning says the brain is wired to solve predicaments, and true learning only happens when the mind tries to figure something out.
God designed us to keep at it; to ask, seek and knock.
But Doesn't God Grow His Church?
A healthy way to think about church growth is to leave to God the things only he can do (the stuff we pray about), and accept the responsibility he has entrusted to us to do something about.
God gave me the teeth He gave me, but I brush them.
This being said, now let's take a look at what a pastor can focus on to 'unstick' his church growth:
What Areas Should You Focus On?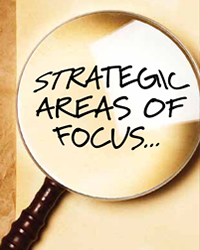 Just as most computer glitches can be traced to a small number of common problems, as a pastor you only need to focus 95% of your time on these few church growth factors to be way more effective.
Here are the big 5:
1. Preaching Better Sermons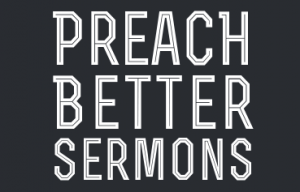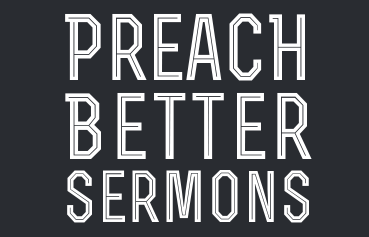 Investing time into yourself as a preacher is not only your responsibility as a teacher of God's Word, but your church will benefit greatly also as research shows great preaching grows churches.
As well as your personal devotional times, put time aside during the week to study God's Word with a heart that is asking Him what He wants you to say to the church at this time.
Why not develop monthly themes for the next 3 months? Here's 12 sermon series ideas to get you started.
Take the stress out of last minute preparation by planning ahead of time.
Invest time and take an online preaching course to help you preach better sermons.
Equip your congregation with practical, life-applicable teaching that will get them motivated enough with to study and search the Scriptures for themselves.
A church full of people, full of the Word, makes for a very strong church indeed.
2. Getting More People Involved in the Work of the Ministry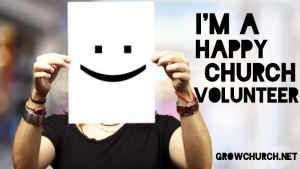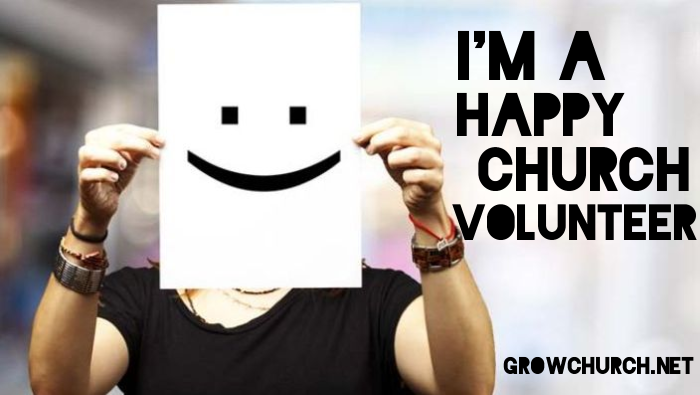 As pastors why do we fall so easily into the trap of thinking we have to do everything?
The role of the pastor is not to do the work of the ministry; instead, it's to equip your church members so that they can do it.
If your serving teams grow, your church will too.
Whether it's your worship team, home groups, your welcoming teams or multimedia guys – these rely on the pastor's leadership to gain, train and retain volunteers to serve in these areas.
Most pastors struggle with knowing how to get people excited and engaged in the life of the church. They fail to inspire members to be willing to step up and take that extra responsibility.
Take a look at 'How To Recruit More Church Volunteers' to see if it can help you learn and grow in this area.
3.  Getting Your Church Outward Focused
Everything your church does should be outward-focused.
Check out the top 10 ways to make a church visitor feel welcome.
From your signage to your church website, to the training of your welcoming team, to your visitor welcome packs (yes you need them!), from the preaching down to how the Sunday school is run.
There needs to be emphasis placed on personal friendship evangelism from the front, starting with you.
Why not preach for a month on how to talk to your friends about Jesus?
Give examples in your sermons about the conversation you've had with non-believers during the week. Show your people how they can be a witness to their friends and family.
"Any church not seriously involved in the Great Commission has forfeited its biblical right to exist." [Tweet this]
4. Automate Your Giving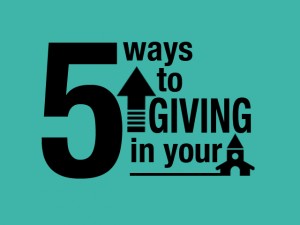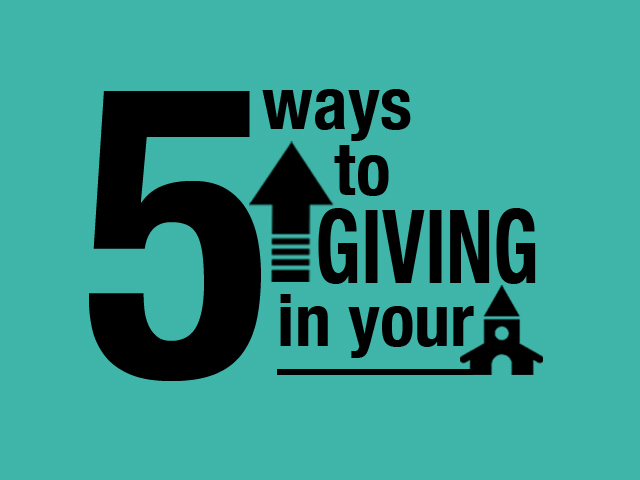 Sure, sharing an offering message certainly helps but according to a recent survey of over 1,000 churches, it was found that the number one indicator of churches whose income surpassed their ministry expenses emphasised automated giving.
It's not enough just to offer it, you need to emphasise it and create an intentional communication strategy that moves people to that option.
You'd be amazed at what happens to your church budget when you give people a new way of giving.
Giving people the option of setting up a monthly or weekly automatic bank transfer will do wonders for your church's finances.
For more detail on this see: How To Encourage People To Tithe
I don't mean to sound crude here but the more money you have, the more ministry you can do. If you can grow your church's financial budget then you can grow your church's ministry.
Finances and resources can make ministry happen.
5. Getting Your Church More Organised
The fifth and final focus area is all about creating the right systems.
Just think, if you have to do something more than once, create an effective and efficient system for it.
Just take a quick look at creation and you'll see how our God is a God of systems; the solar system, the ecosystem, our skeletal and digestive systems, I could go on…
Life as we know it doesn't 'just happen'.
It's all self-regulating, following a sequence of patterns and laws. Our God orders chaos and He's very intentional about it.
Your church should have good systems, because, believe it or not, you can't solve all of your problems by preaching. (I know we preachers thing we can sometimes!) but more often than not, the solution to the issue you're having is due to a system problem, not a preaching problem.
You should have a system on following up with visitors, on raising up home group leaders, on setting up and clearing down on a Sunday and so on.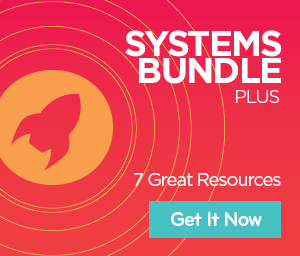 My top recommendation for pastors who want to organise their churches and become more effective is called 'The Systems Bundle'.
It's full of practical resources to help you create healthy systems in your church and streamline your processes so that you can do more with less. Creating healthy systems facilities further growth.
Push past your attendance barriers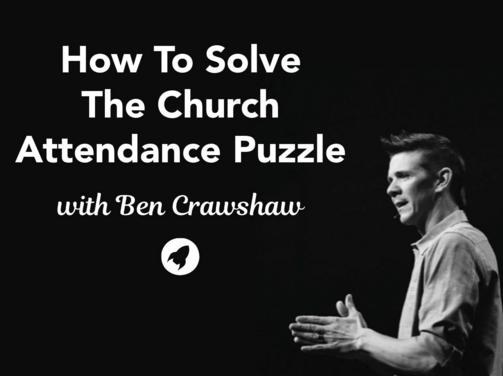 If you want help to get from where you are to where you want to be, I have some deeper practical help.
How To Solve The Church Attendance Puzzle is a completely FREE webinar that's going to show church leaders how to break through attendance barriers that limits growth and take their churches to the next level.
In this webinar hosted by Ben Crawshaw you'll learn:
1. The biggest mistake churches make that costs them attendance (You'll be surprised… it's not what you think!)
2. How to get more people at your services (and keep them coming back)
3. The best way to get this Sunday's guests to return next week
Register here. (only 200 spots available!)
Whether your church is 50, 150 or 250 people, I know this live event is really going to help you get your church unstuck.
What area will you focus your efforts on to make your church strong?
I believe that by getting your pastoral priorities in the right order, you'll free up yourself to focus on what you need to grow a strong and healthy church.
What are the biggest areas you think you need to focus in your church? How can you get your church unstuck?
If you have any questions or insight, please feel free to scroll down and share them with us in the comments.