It can be difficult to think of sermon series ideas month in and month out, but I might be able to help you.
As a pastor and preacher, you have just 30-45 minutes to speak into the lives of your people and give them something they can carry with them for the next 7 days.
Each week you need to come up with something fresh, awe-inspiring, profound, life-changing and life-giving.
No pressure right?! 😬
Monthly Series Make Sermon Prep Less Stressful
This last year, just between Christmas and New Year I spent a lot of time planning the preaching year ahead.
For me, the easiest way to get ideas for preaching is to break up the year into bite-size chunks and come up with a topical preaching sermon series for each month.
Once I've nailed down the topic, I make sure I have these 4 things in place:
Sermon series title
Weekly titles
Images for projection, social media, flyers etc.
Decoration/Props
That way, I don't have to struggle from Sunday to Sunday scratching my head for new inspiration.
The New Year is the best time to plan the preaching for the year and I highly recommend you do the same.
You can download the free preaching calendar here.
It forces you to think about what God wants to say to your people in the upcoming year and what journey He wants to take them on.
This method automatically forces you to be intentional about your preaching, rather than just sticking to your favourite topics.
It also frees you up to preach better sermons.
12 Sermon Series Ideas For The Entire Year
OK without further ado, these are the sermon series we ran in our local church this year:
1. Limitless Living
2. Relationship Status
3. Character Under Construction
4. Who Is Jesus?
5. Back To The Bible
6. Rooted
7. I Love My Church
8. Stormproof
9. Unlikely Heroes
10. Amazing Grace
11. Get In The Game
12. He Shall Be Called…
Feel free to copy directly or take inspiration from these. You don't have to do the same as I did but maybe these ideas will prompt you to come up with even better ideas.
And as always, if you have any questions or insight, simply add your comments below 😊
1. Limitless Living (January)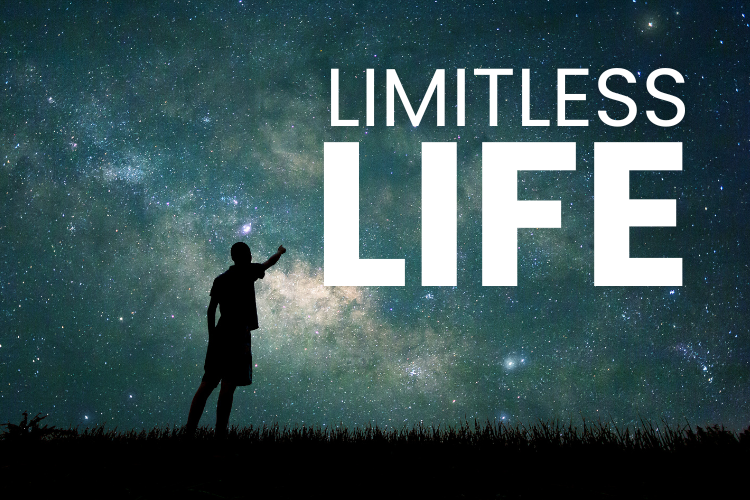 The Limitless Living series is a great way to start the year because it's all about breaking off the limits of the past, looking ahead and being all you can be in a brighter new year.
Dare to believe God for greater things and make the necessary changes.
I've done this series twice now, both in the UK and Thailand and it's gone really well.
Each week I talk about a different aspect of limitless living, for example:
Week 1: Limitless Faith
Week 2: Limitless Wisdom
Week 3: Limitless Grace
Week 4: Limitless Love
"Dear, dear Corinthians, I can't tell you how much I long for you to enter this wide-open, spacious life.

We didn't fence you in. The smallness you feel comes from within you. Your lives aren't small, but you're living them in a small way.

I'm speaking as plainly as I can and with great affection. Open up your lives. Live openly and expansively!"
2. Relationship Status (February)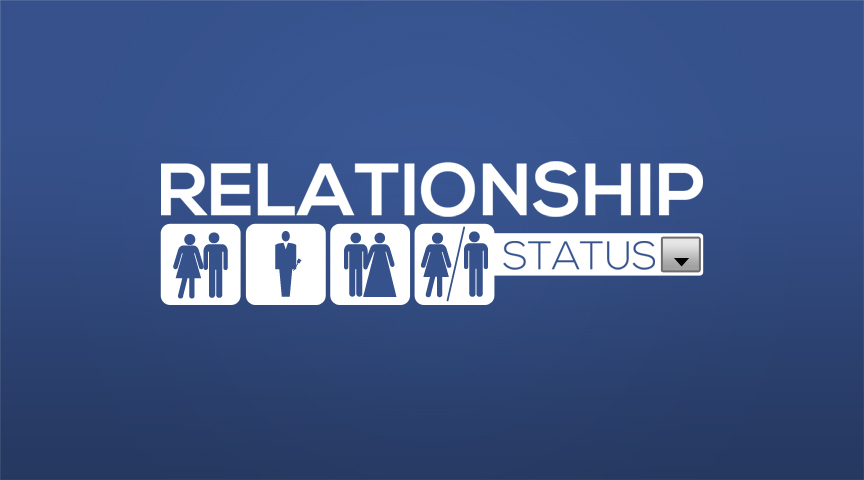 Since February is the month of Valentine's Day I always think a good topical theme for this month should be something to do with relationships, marriage or the family.
There are so many fun angles you can go for with this one…
From how to have a stronger marriage, have a happier home life to how to raise children the right way or how to have better relationships in your life.
When I did this sermon series this past year I used the title "Relationship Status" and used the Facebook image above as each week as the team spoke about different types of relationships each week.
For example:
Week 1: Relationship with Spouse
Week 2: Relationship with Children
Week 3: Relationships between Father and Son
Week 4: Relationship With God
Of course, if your Sunday morning service is for new people then every week make it evangelistic and point to our relationship with God.
Elevate Your Preaching With Killer Sermons Academy 🎙️
3. Character Under Construction (March)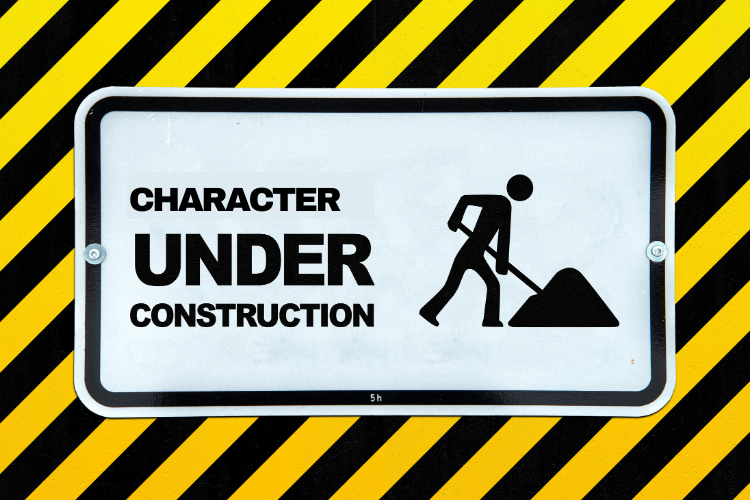 Where do we go to develop character in our life?
In a world obsessed with outward appearance, we need to remember that God is in the process of developing character in our lives and He wants us to be a part of that process.
When we choose to renew our minds, it will result in transformed lives.
"Character is more important than personal achievement or fulfilment."
This is the main message we wanted to get through this month through the topical sermon series "Character Under Construction".
Thinking about our church members, we expect to see a change in their lives. If there's no change then why bother right?
We want to take them through from baby new believers to mature believers.
Some ideas and tips for weekly preaching:
4. Who Is Jesus? (April)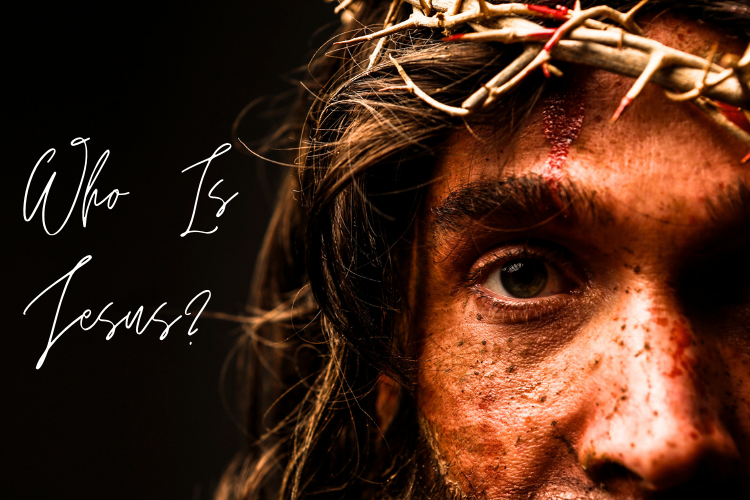 Inspired by Jesus Is by Judah Smith, this series asks the most important question of them all:
Who is Jesus?
Was he a prophet? A teacher? God?
And why is my answer to this question so important?
Why did he have to die and how does the cross change my life?
April, usually the month of Easter, is an ideal month to talk about sin, redemption, salvation, the cross and the resurrection.
You will have visitors, especially on Easter Sunday so let your April preaching be targeted at unchurched people.
You could even organise an invite a friend Sunday.
"And Jesus asked, "But who do you say that I am?" Peter answered and said to Him, "You are the Christ.""
5. Back To The Bible (May)
In our church here in Thailand, the Sunday morning service is aimed at reaching new, unchurched people.
With the Back to Bible message series, we answer questions like:
Can we trust the Bible? What does the Bible say about itself and can you build your life on it?
Week 1: The Bible is Historically Accurate
Week 2: The Bible is Prophetically Accurate
Week 3: The Bible is Scientifically Accurate
Week 4: You Can Build Your Life On It
"Therefore whoever hears these sayings of Mine, and does them, I will liken him to a wise man who built his house on the rock."
6. Rooted (June)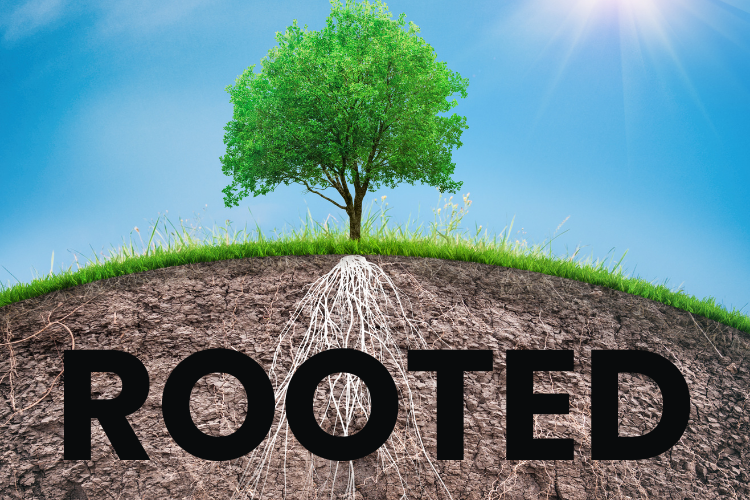 Rooted can be a great opportunity to teach your people how to be self-feeding on the Scriptures in their own time. This is an important step in the discipleship process.
This sermon series covers the topic of discipleship and spiritual disciplines.
You could talk about things like:
"For he shall be like a tree planted by the waters,
Which spreads out its roots by the river,
And will not fear when heat comes;
But its leaf will be green,
And will not be anxious in the year of drought,
Nor will cease from yielding fruit."
Elevate Your Preaching With Killer Sermons Academy 🎙️
7. I Love My Church (July)
The main theme of this month's preaching messages is:
"You do not go to church, you are the church!"
You want to use this series to encourage your members to each play their part in the local church, stir up their giftings, support and be faithful to the vision of the church.
You could talk about topics like Connect groups, tithing, serving, inviting friends to church, how we're created for community, being vision-driven, loving one another as Christ loves us and living in unity as a family.
You could really fun with this one; if you have a media guy you could film some video testimonies of how the work of your church has impacted someone's life.
This is not only great for morale but you are casting the vision and reminding people of the mission of the church.
Idea: Take pictures of everyone, or use their Facebook profile pics (with permission) and put them around the room – the youth, children, adults – everyone who is part of your church family.
"You are Christ's body—that's who you are! You must never forget this. Only as you accept your part of that body does your "part" mean anything."
8. Stormproof (August)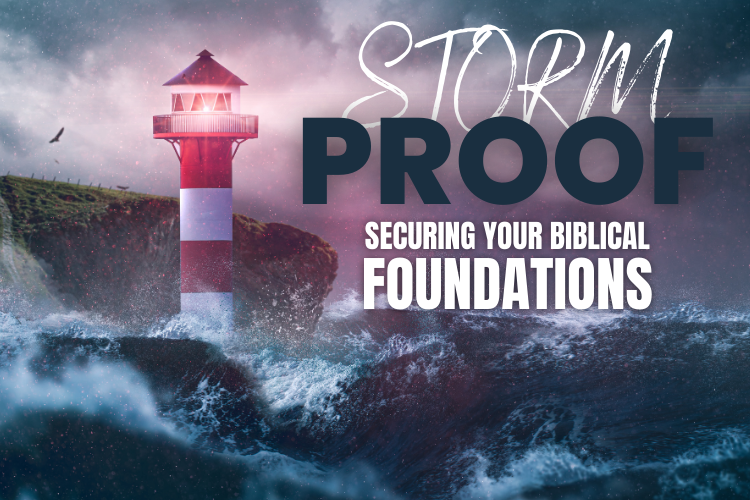 Storm-Proof discusses and answers some of life's toughest questions: how to handle hard times, disappointments, hurts, pain, betrayal and temptation.
Topics could include trusting God in all circumstances and how to trust God when you don't understand.
It's all about living your life on a Biblical foundation and making sure you will not be moved, not be shaken.
How to trust in God as your refuge and source of strength, how to let go of the past hurts, move on and look to a brighter future.
If done right, this could be a powerful message to your church in equipping them to stormproof their lives.
"In the world you will have tribulation; but be of good cheer, I have overcome the world."
9. Unlikely Heroes (September)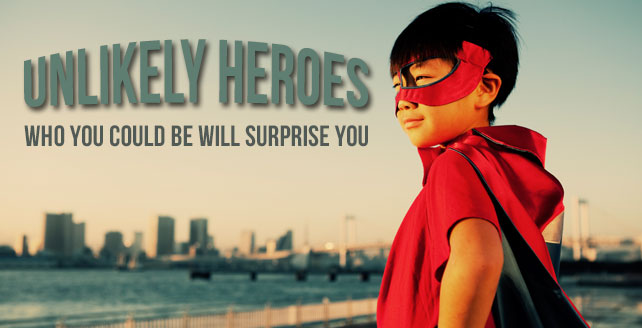 Do the people in your church need to start thinking bigger? Bolder?
Do they need to learn to step out in faith and become all God has called them to be?
An Unlikely Heroes sermon series could be a fun and inspiring way to show your people how to be strong in the knowledge that the Lord God is with them.
Each week could look at some of the great (and unlikeliest) heroes of the Bible.
Looking at the life of someone like Daniel, Moses, Joshua, David, Gideon, Abraham or Paul gives you a great opportunity to pull out principles from these examples of ordinary people who did extraordinary things for God.
"…and the people who know their God shall be strong, and carry out great exploits."
And of course let us not forget Jesus, the greatest hero of them all.
I tweeted this just the other day…
"What makes Christianity different, is that it is a story where the hero dies to save the villain."
10. Amazing Grace (October)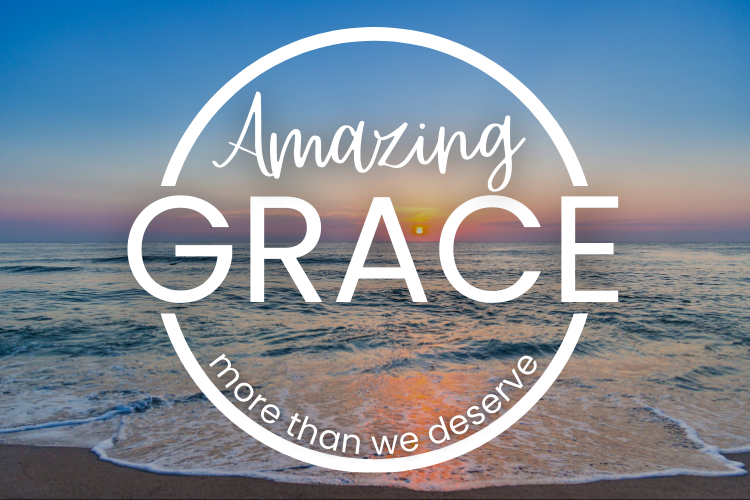 Amazing grace… it's more than we deserve and greater than we imagine.
This month you could discuss issues like sin, righteousness, the finished work of the cross, letting go of the past, living under the waterfall of his grace and knowing who you are in Christ.
"And from the overflow of his fullness we received grace heaped upon more grace!"
11. Get In The Game (November)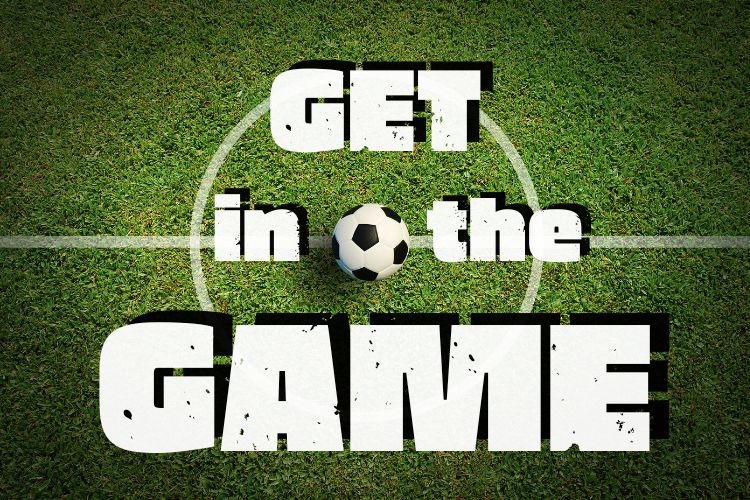 Get in the Game is a series with the sole purpose of spurring your people to action!
Your church will start moving forward only when people start taking ownership of their own part to play.
Christianity is a contact sport. The true joy and satisfaction in the journey of faith comes when we get off of the substitute bench and onto the field.
God wants all believers to get in the game and play to win!
You can equip them with practical ways to:
You could even organise an invite a friend Sunday if you wanted, especially in the run-up to Christmas.
"Follow Me, and I will make you fishers of men."
12. He Shall Be Called… (December)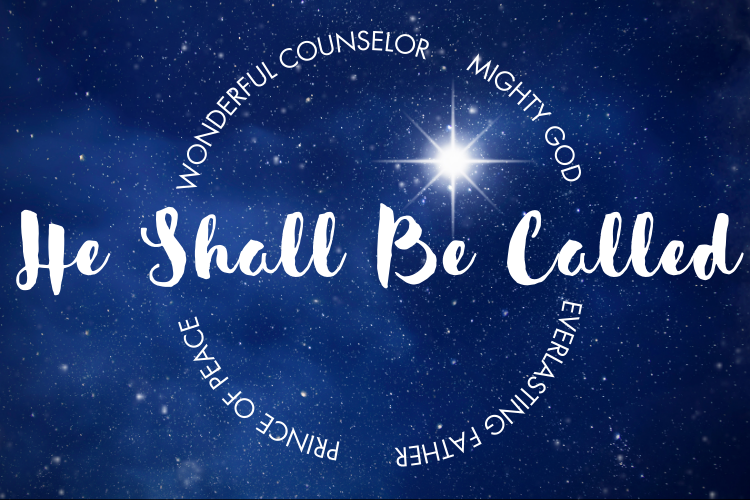 In the lead-up to Christmas, get the most out of December with this sermon series.
Naturally evangelistic in nature, each week looks at the attributes of God, and how it applies to you, how it directly affects your daily life. Every week points to Jesus.
Week 1: He Shall Be Called… Wonderful Counselor
Week 2: He Shall Be Called… Mighty God
Week 3: He Shall Be Called… Everlasting Father
Week 4: He Shall Be Called… Prince Of Peace
"For unto us a Child is born,
Unto us a Son is given;
And the government will be upon His shoulder.
And His name will be called
Wonderful, Counselor, Mighty God,
Everlasting Father, Prince of Peace."
Take Your Preaching To The Next Level
As a preacher, investing in yourself not only unleashes the potential for stress-free sermon prep but also helps propel your entire church forward.
Revolutionise your preaching and reclaim your Saturdays by exploring these handpicked, top-notch preaching courses…
🏆 Best Preaching Courses 🏆