At GrowChurch, our mission is to empower busy church leaders like you to launch and grow thriving ministries and guide your people towards exponential growth and spiritual transformation.
By assembling a team of seasoned church leaders, ministry experts, and passionate believers, GrowChurch.net offers reliable, up-to-date guidance and transparent insights on church growth strategies and ministry practices.
With a plethora of information available on church growth, it can be overwhelming to discern what truly works in achieving tangible results.
GrowChurch.net cuts through the noise, providing you with practical knowledge and cutting-edge resources that will propel your church towards sustainable growth.

GrowChurch.net launched on July 1st 2014 as a place for church leaders and pastors to share church growth strategies.
I had no clue back then what this would become…
Since then, GrowChurch.net has quickly grown to hundreds of how-to tutorials and articles, 10,000s of email subscribers and 10 million+ pageviews.
What's amazed me the most is that this blog has become the single best community of church leaders on the planet.
We call them the GrowChurch Champs and on almost every post they leave hundreds of helpful comments and interact in a friendly and loving way.
(The comments are often more enlightening than our articles!)
The Team
Simon Crowe: Founder & Church Planter
Hi, I'm Simon and I'm proud to be from Leeds, a city in the heart of God's very own county of Yorkshire in Great Britain.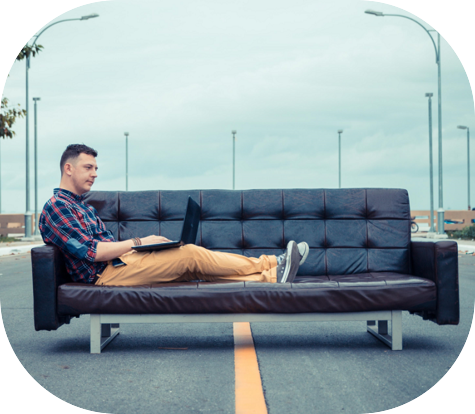 I grew up not having a clue about who God was.
In June 1997 I was 12 years old and a friend of my mum's invited us to watch a showing of 'Heaven's Gates & Hell's Flames' and I was blown away.
Tears streamed down my face as I accepted Jesus as my Lord and Saviour.
This was the first time I'd ever heard I needed Jesus and though I barely knew anything that wasn't in the illustrated Bible I once read, I was serious and even then, I knew this was a major turning point in my life.
We immediately started attending Victory Church, Leeds, a church part of a network of churches called Victory Churches International. I collided with the precious Fatherhood of God and started changing me from the inside out.
I grew up in that church and Victory Churches UK as a preacher, teacher, worship leader, youth pastor, tea maker, door holder – you name it, I've done it!
Right from the get-go, God was speaking to me about missions and I felt a real call to the Asian mission field.
In 2007 I went came to Thailand and studied Missiology (study of Missions) and Theology, graduating from Victory Asia Bible College in 2012.
It was in 2014 I finally made the move to Thailand as a serving missionary to support church planting efforts.
Thailand serves as the hub of Victory Churches of Asia where we train pastors and church leaders to accomplish the Great Commission in their home nations.
Today we have church planting movements, Christian schools, children's homes, media and youth ministries all across the nations of Asia.
The vision is huge and the task of the Great Commission even bigger and we need all the help we can get.
Am I a master builder? An expert church planter?
Not yet, but one day I will be.
I am determined to see God's Kingdom established on this earth and I see no greater cause worth giving my life to than this.
I do not claim to have all of the answers but my hope is that this site will become a great resource for pastors and church leaders, a safe space to share ideas and learn from, inspire and encourage one another onto greater works!
If you are a senior pastor, worship team leader, youth pastor and children's pastor then I'm confident you're going to get a lot from this site.
Bill Hybels put it best in his book, 'Courageous Leadership' when he said:
"What makes my heart beat fast is engaging with leaders in local churches, because I believe that the local church is the hope of the world."
It really is.
God has assigned the ultimate life or death mission to the church and through it, if we would rise up and be all that we could be and should be, we would be the greatest force for good this planet has ever seen.
There are more churches now than at any other time. Due to huge technological advances, we have more opportunities to spread the life-giving Gospel of Jesus now than at any other point in church history.
Jesus told Peter in Matthew 16:18 that on the rock, the revelation, the established truth that Jesus is the Christ, the Son of the Living God He will build His Church.
I don't care what organisation you're affiliated with – whatever worship style or service format; this one truth is concurrent throughout all denominations – Jesus is the Christ, the Son of the Living God.
It's true – nothing has been able to come against the church. By rights it shouldn't even exist; it's had everything thrown at it and still prevailed in this truth.
To His Kingdom, there will be no end and it is God who establishes His church – in partnership with you and me.
Yes, that's right. We are now the caretakers of the church.
What will we hand over to the next generation?
What will be our legacy?
This is what GrowChurch is all about – growing and building strong, powerful and influential 21st-century churches.
So if you're serious about building your church you're in the right place!
What Will You Get From This Site?
A few things…
This is an ultimate 10-step guide on how to grow your church (no matter what stage you're at).
Thorough research and honest reviews on a variety of church growth courses.
Practical ministry tips for preaching, leading worship, running small groups and increasing church giving.
A global community of like-minded people looking to grow their churches.
If you're looking for a place to start then check out: 10 Strategies To Get More First-Time People Into Your Church.
GrowChurch is dedicated to resourcing, informing, and connecting a community of church leaders for greater Kingdom impact worldwide.
On GrowChurch you'll find engaging articles from today's leading voices in the church, fresh ideas, current news, free resources, and a growing leader community, all geared toward helping you lead better.
is not just for pastors but for every aspiring leader, volunteer or staff person who desires to serve Christ and change the world for Him.
Here's to learning all we can to build stronger, bigger and better churches, change the world for Him and make an eternal difference.
Because our mission is this:
To give hope to the hopeless, love the unloved and reach the unreached.
"We do not want a church that will move with the world. We want a church that will move the world."