Bringing someone you know and care about into the kingdom is one of the best highs you can get.
One-on-one personal evangelism when done right, can become a lifestyle and change countless lives for the better.
Everything you do comes out of your connection with God.
Personal evangelism starts in the prayer closet as you see God's heart for the lost. A passion to tell others the Good News is inevitable.
What Is Personal Evangelism?
The natural sharing of what God is doing in your life
Learning to listen to your friend's spiritual needs as they open up to you
Praying for your friends often
Sharing the Gospel with them in a relevant, understandable way so that God brings conviction of sin and a desire to surrender one's life to Him.
Most people start slowly edging away when you start talking about personal evangelism.
They want to share their faith but simply don't know how!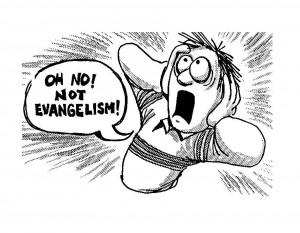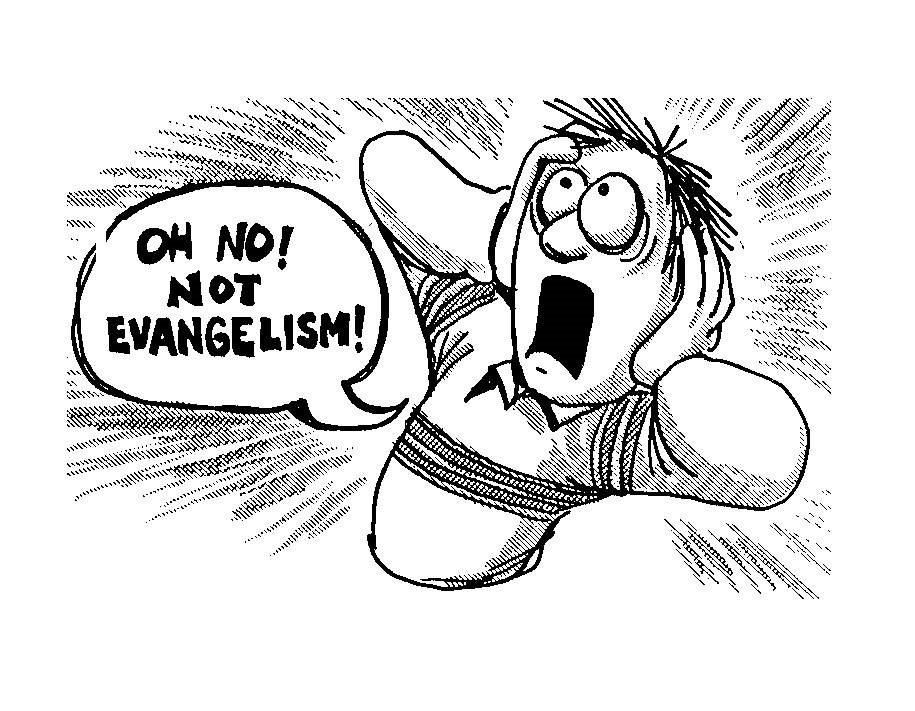 To overcome this fear you need to invest in some personal evangelism training.
I guess you're in the right place.
Sometimes the best way to learn something is just to take action, step out and do it.
There are so many books you can read about friendship evangelism but the one I would have to recommend is Just Walk Across the Room' written by Bill Hybels.
According to Hybels, personal evangelism is as simple and scary as walking across a room; leaving your own comfort zone and reaching out into the unknown.
He encourages Christians to learn how to tell their own story in a natural and concise way by exploring 'the power of story'.
My favourite quote from the book:
"It really is true: the spread of the gospel… boils down to whether you and I will continue to seek creative ways to engage our friends, inviting them to explore the abundance of the Christ-following life…"
5 Steps To Better Personal Evangelism
Before you invest in any course on personal evangelism, you can go the free route for growing your evangelism skills.
This tutorial is designed to get you up and running with 5 easy lessons that explain the concepts of personal or friendship evangelism and further reading resources.
Here are some practical steps to personal evangelism:
What Is The Gospel Message?
Instead of asking what's the best way to share the message, master the message first, and then methods will follow.
Do you know the core content of the gospel?
Can you share a version of the gospel with a friend?
Once you have mastered the gospel content, you can then use any method you want. Memorise an easy, visual and conversational Gospel outline.
Spotting Spiritual Thirst
The point is to have conversations with your friends, and even random strangers that'll bring them one step closer to Christ.
Spiritual thirst is the key point to listen for.
Spiritual thirst opens the doors to conversations that are natural and in no way fearful.
It could be your friend has realised they've made a mess of their life, perhaps they've become aware of their sinfulness.
Spiritual thirst looks different for each of us but knowing when the opportunity arises and being prepared will help you to witness to them effectively.
Want To Be Better At Sharing The Gospel With Your Friends?
What can you do in the next 30 days to grow your personal evangelism skills?
Start here with these recommended books:
You'll learn:
How church invitations are part of evangelism
How to discover and share your own journey to faith
What you can say about the gospel message
How to personally lead someone to faith in Christ
Your Turn
How many times this week have you brought Jesus up in conversation?
How do you effectively share the Gospel?
Would love to hear from you, share your comments below.