Recommended Courses
We've dedicated a decade to equipping tens of thousands of church leaders to build healthy and thriving congregations. This is where we share the best church growth, preaching and worship training we've found.
Let's Get Going. Select One: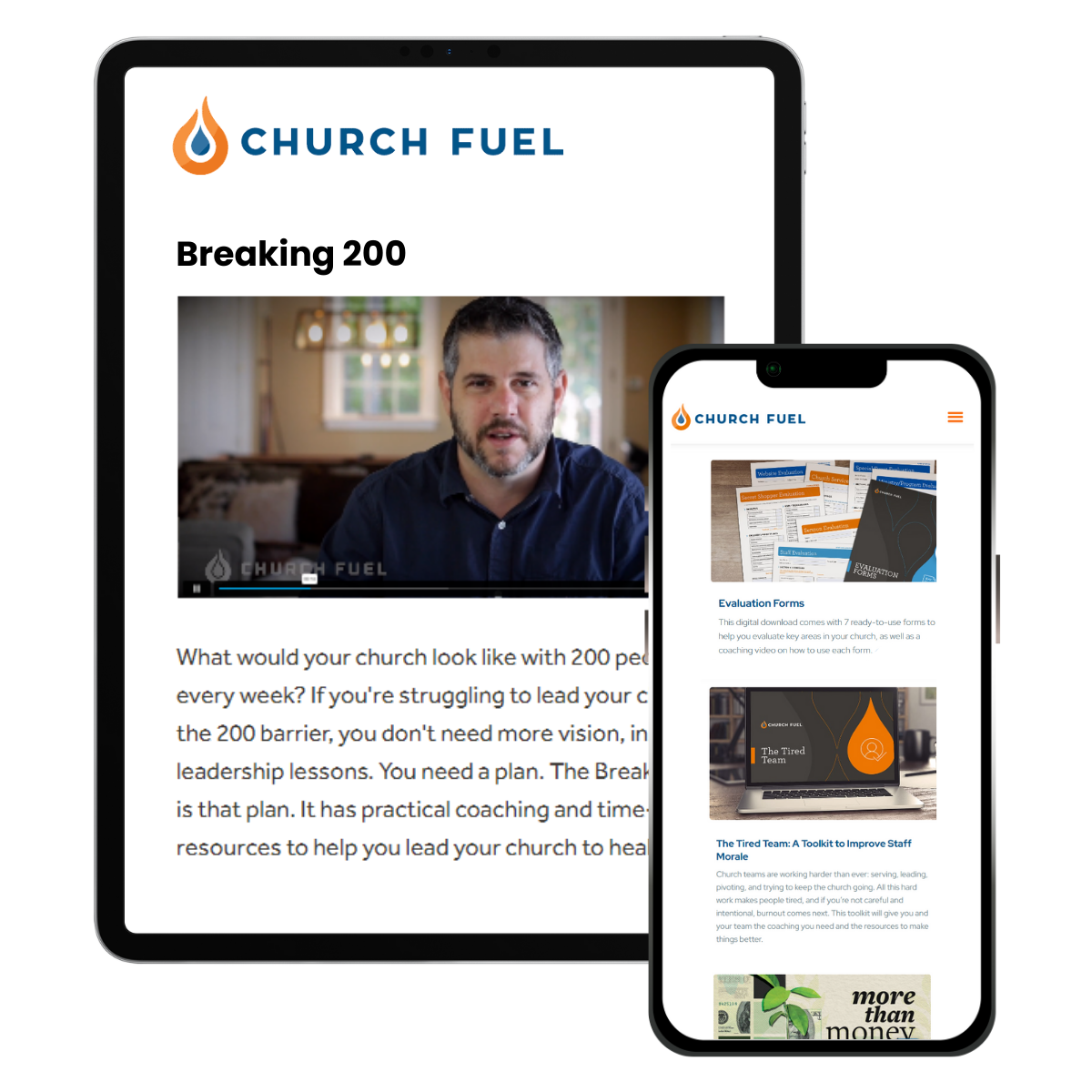 Church Fuel: Best For Church Growth
Join 4,000+ pastors and get insanely practical church growth help.
Experience the power of one-on-one coaching, delve into 15 on-demand courses and explore a wealth of 200+ resources packed with actionable steps and proven strategies to reach new people, get more volunteers, boost giving and fuel your growth.
Killer Sermons Academy: Best For Preaching
Introducing Killer Sermons Academy: your complete blueprint for transformative preaching.
Unlock an end-to-end, turnkey system to consistently craft and deliver messages that captivate and inspire life change.
Join a community of passionate preachers, master the art of impactful sermons, and revolutionise your pulpit presence.
Worship Ministry Training: Best For Worship
Join Worship Ministry Training, a vibrant community of 20,000+ worship leaders and master the art of leading worship with confidence and excellence.
Unlock 10 step-by-step courses, participate in interactive monthly workshops and engage in live Q&A sessions with world-class worship leaders ready to guide you every step of the way.