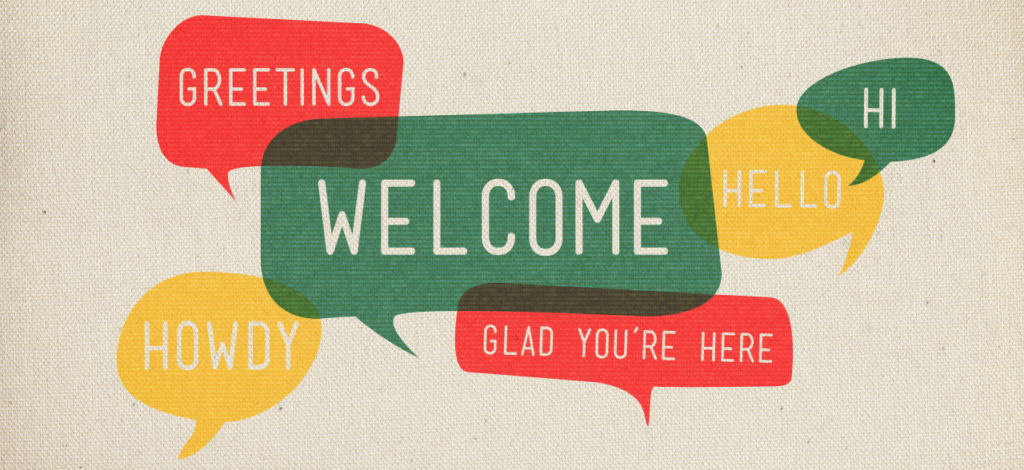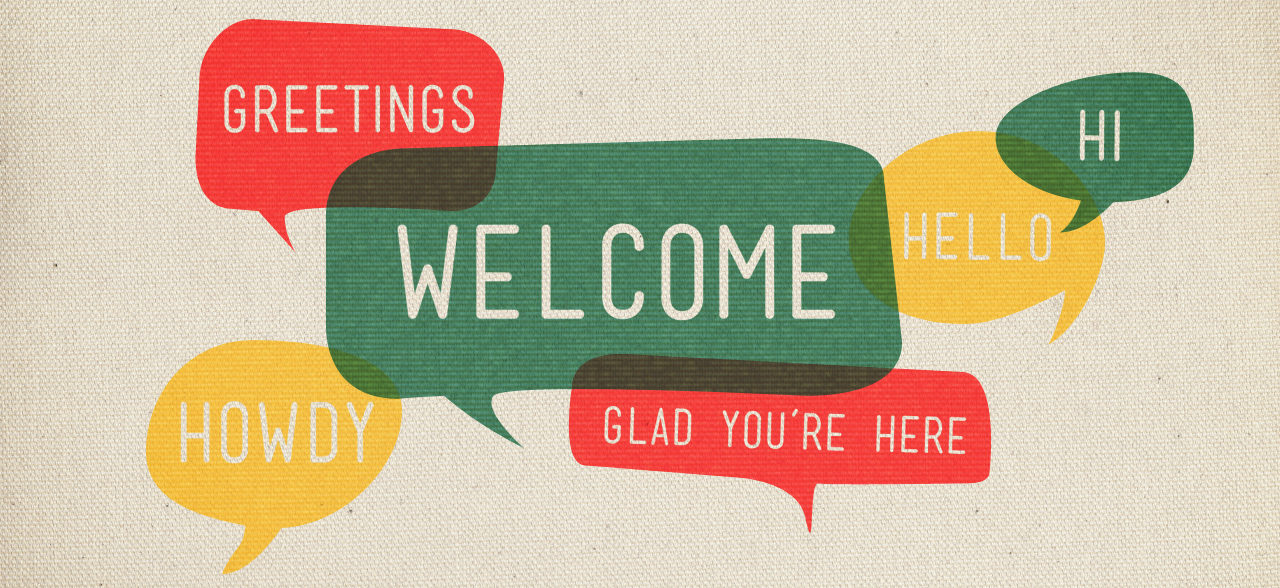 The sad fact is, on average, 70% of first time visitors to your church don't come back a second time.
If you don't want visitors to come back a second time I recommend you read '7 Crazy Ways to make People Feel Unwelcome in your Church'. 
If you do your want your church to grow and for visitors to become members then please keep reading…
Your welcome team and church greeters are the very first impression your visitors will ever get. 
Having a great hospitality team helps your members be confident in bringing their friends to church, knowing that their guests will receive a good welcome.
The hospitality (or lack of) of  your church greeting welcoming team give people their first impression of the church and you don't get a second chance at that.
If your church doesn't yet have a welcoming team, check out How to recruit more church volunteers for some useful pointers in getting more people to step up and serve.
Here are 5 common sense tips for great church greeters:
1. Be Happy – But Not Too Happy 
When you greet visitors coming into the church make eye contact and smile, shake people's hands, smile and be friendly – but don't over do it.
For one, I'm not really a people person until after my third of cup of tea in a morning and secondly, nobody likes too much cheese on their pizza.
Just tone it down a bit, you're in Church, not Willy Wonka's Chocolate Factory!
Generally speaking, it's better to be overly enthusiastic than rude or not interested.
Just be natural and let your personal warmth shine through. : )
2. Avoid the Breath of Death
The Word of life should not be met with the breath of death. This is a massive no-no.
If you're the welcoming team leader maybe have some chewing gum or mints on hand in case of emergency.
Seriously, there's nothing worse. Enough said.
3. Introduce Yourself
Keep a keen eye out for newbies as your handing out the bulletins at the door. Be bold and introduce yourself.
It's better to say "I don't believe we've met, I'm Simon, nice to meet you", than to ask them if it's their first time.
If it is their first time it put the spotlight on them (how many people are going to ask me today if it's my first time?!).
If it is not their first time then that's just… awkward.
4. Make Yourself Available
For all you know, this is the first time in that person's life that they've ever stepped into a church and who can guess what crazy expectations are rolling around in his head.
Be friendly and helpful, assure the nervous first timer that everything is alright.
This takes getting the balance right, you don't want to hound a person because that can be detrimental too.
5. Point Them in the Right Direction
If a visitor has never been to your church before, offer directions to the bathrooms, show them where the Kids Church program is, tell them where they can get a coffee before the service.
When you're new, and especially if you're alone, having a point of contact can be really helpful and reassuring.
If you want to increase the effectiveness of your hospitality team I highly recommend you take a look at How to Wow Your Church Guests, a really useful book about making a meaningful first impression with church guests.
Have you ever wondered why visitors aren't coming back to your church after the initial visit?
The truth is: as much as we want new people to visit and stay at our church, we don't always show it in the right way.
Push past your attendance barriers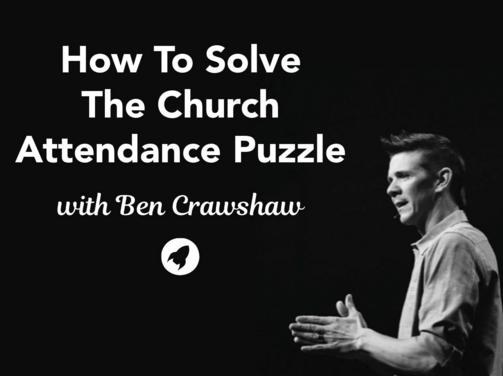 If you want help to get from where you are to where you want to be, I have some deeper practical help.
How To Solve The Church Attendance Puzzle is a completely FREE webinar that's going to show church leaders how to break through attendance barriers that limits growth and take their churches to the next level.
In this webinar hosted by Ben Crawshaw you'll learn:
1. The biggest mistake churches make that costs them attendance (You'll be surprised… it's not what you think!)
2. How to get more people at your services (and keep them coming back)
3. The best way to get this Sunday's guests to return next week
Register here. (only 200 spots available!)
Whether your church is 50, 150 or 250 people, I know this live event is really going to help you get your church unstuck.
What tips do you have church welcome teams?
What bad experiences have you had with church greeters? Do you some tips of your own you'd like to share?
Scroll down and let us know, we'd love to hear from you!