There's no better way to make first time visitors feel welcomed to your church than giving them a prepared welcome pack as they walk through your church doors.
It gives your church newbie something tangible to walk out with, it's like a little thank you gift.
Depending what's included, it can be a great introduction and first-impression to you and your ministry.
It's a quick way of communicating news and events within the life of the church.
It clearly identifies visitors so existing church members can make sure they feel welcome.
Here are 3 steps you need on how to make a church welcome pack:
1. Choose What Type Of Church Visitor Pack
Some churches use pocket folders which make it easy to put your church info and events page in.
Other churches like to use gift bags because they're easy to pop little gifts like church branded key rings, magnets, pens etc into.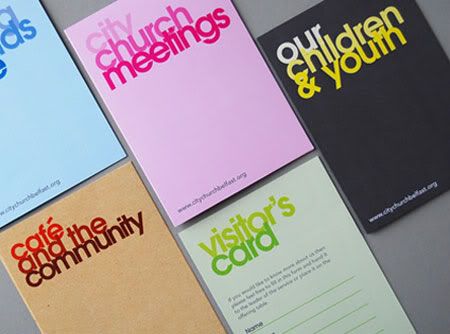 These days online, you personalise your visitor welcome pack with your church's logo and branding and get them professionally printed.
If you're not a designer yourself, simply outsource your logo or brochure design to sites like Fiverr.com – you only accept the order once you're happy with the final design.
Get creative – set your budget and think outside the box.
Take Your Church To The Next Level 📈
2. Decide What To Put In Your Welcome Pack
Only you know your local context and what would be best, but here are some ideas to get you going…
A letter from the pastor with a warm welcome and an invitation to return the following week.
A brief outline of your church's vision and dream.
An audio sermon or introductory DVD from the pastor.
A brief overview of the different ministries of your church.
Flyers of upcoming events such as Christmas prom, men's breakfast, youth football tournament etc.
Next Steps: Clarify the discipleship process. steps he can take. (Join a house group, opportunities to serve, baptism etc)
A voucher for a free coffee at your coffee shop or a some kind of free welcome gift.
A flyer describing your current sermon series.
Contact details for your church, your website address, Facebook page, YouTube channel if you have one.
Maybe include a quick survey for first time visitors. This would be valuable feedback for you.
A tract or leaflet brochure that explains the gospel simply and clearly.
A connect card: the visitor can complete his contact details/prayer request and drop it in your offering bucket.
Stating the Obvious
I apologise in advance but I just want to make sure. The quality of whatever goes into this pack will give your first timer an overall impression of your church so make sure your photocopies are clean and clear and that your pack is of good quality.
If you are including audio sermons CDs can still be good, or better still, you could send an email on the following Monday or Tuesday with a link to a YouTube of your sermon or a link to your website podcast/Mp3 download options.
If done right, the welcome pack could be the beginning of your church visitor follow-up.
3. Get Your Welcome Packs In Your Visitor's Hands
There's a few different ways you can do it…
You could leave them somewhere prominent and announce from the front.
You could ask members who have brought friends with them to make sure they get one.
If your church is small enough, have the greeters hand them out to people they recognise as visitors. Told to get one from the Welcome Center on the way out.
Ask visitors to raise their hands in the service so ushers can hand them out.
I hope this helps to give at least some inspiration and get you started.
You might also like to read 6 Ideas to Follow Up Church Visitors Effectively and 5 Common Sense Church Greeting Tips.
Supercharge Your Growth With Church Fuel 🚀
Unlock unparalleled insights, strategies and tools to propel your ministry forward.
Church Fuel offers you access to a treasure trove of resources, expert coaching, and a vibrant community of 4,000+ pastors.
Whether you're aiming to expand your reach, increase engagement, or enhance your leadership skills, Church Fuel has you covered.
Over To You
What do you put into your church welcome pack?
How do you distribute them?
Let us know in the comments! 🙏