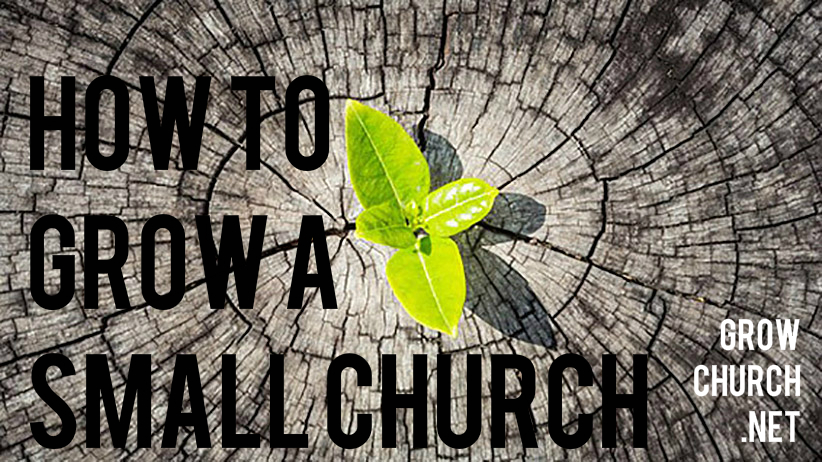 Knowing how to grow a small church doesn't mean there's a one quick fix solution, but there are certain areas you can focus on to make the biggest difference.
Pastoring a small church comes with a lot of challenges and many demands on your time, especially if you're involved in a new church plant.
My hope is that whether your church is small and struggling, or bigger but plateaued, that this list will help you recognise where you're at right now so you can identify action steps you can take to move your church forward.
I'd love to hear from you in the comments about what you've done that's worked and not worked.
1. Pray, Pray, Pray
This might seem obvious but it must always be our starting point. We do everything through being connected with God.
Prayer gets us connected to the heart of God for the lost.
Prayer helps us to hear and recognise God's voice.
Prayer sensitises us to prompting of the Holy Spirit.
It's good to pray for:
A heart for those that don't know God

A willingness to serve in the kingdom

And a boldness to share the Gospel outside the four walls of the church
No great work has ever been accomplished for God without spending time in prayer. We can work harder and smarter but without prayer it will not amount to anything.
Prayer is for the church but also for you – in order for God to do through you what He wants to, you must not be running on an empty tank.
As you pray and connect with God, let me share with you these focus areas I believe the pastor should prioritise to help his small church grow…
2. Believe it will be bigger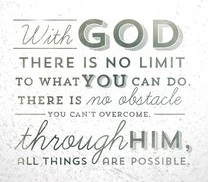 Think and act big.
Take any limits off of your thinking.
Proverbs 23:7 says, "As he thinketh in his heart, so is he."
If you are going to grow your church, you must think and act as if it is larger than it is.
Can you see new families coming into your church? Can you see young people getting connected with the youth ministry? You must see it before it will happen.
Jesus always works according to our faith and if you can see it you can have it.
3. Train Your Members to Evangelise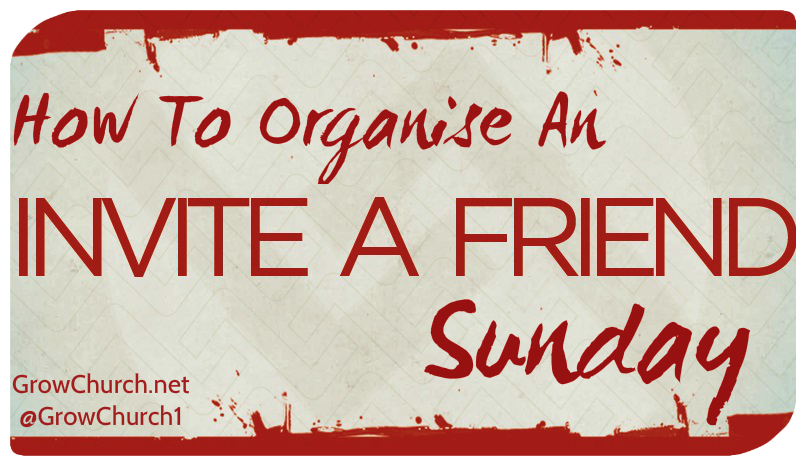 As a small church, you don't have the 'wow factor' the megachurches have – your biggest strength is you are a highly relational church.
Focus on that.
Rather than stretching your non-existent budget on advertising, train your people to bring people to church.
It's well known that word of mouth referrals are by far the best form of marketing.
Your small church can grow if you equip the saints for the work of the ministry.
Get a committed core group together and show them how to start praying for unsaved family and friends.
Write a prayer list of names together.
You can show your members how to share the Gospel in a simple and friendly way.
Help them to see that they don't have to be a theologian to talk with their friends about Christ. Train them how to share their personal testimony.
Speaking from their own experience is by far one of the most powerful ways to speak to their friends about Christ.
You could even think about organising an "Invite a Friend to Church Sunday" to get the ball rolling.
Set a date and plan for it.
Getting new people through your doors is the first step, now let's look at how you can be ready for them when they come.
4. Give a warm welcome
Every Sunday is someone's first Sunday so do all you can to make church visitors feel welcome.
Get this right and you'll notice more first time visitors come back for a second and third time.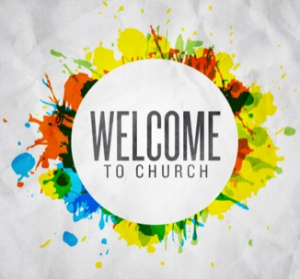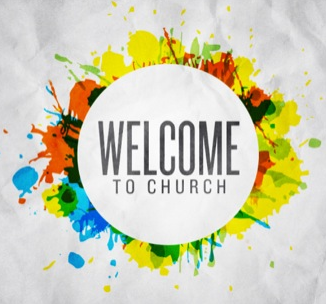 1. Welcome them. Your welcoming team give people their one and only first impression of the church. Train your welcoming team and treat your guests well.
If you don't have them already, here's how to make a church welcome pack.
2. Connect with them. Get their contact information. Make sure you fill out a card or sheet with each visitor's basic contact information such as name, mailing address, phone number, and email address.
3. Follow up with them. Send a letter or email to each visitor thanking them for attending your church service. By the end of the week, call or visit them if possible.
You may find 6 Ideas to Follow Up Church Visitors Effectively helpful also.
If your existing members can see that the church is expecting and ready for visitors, they will confidently start inviting their friends, family and coworkers knowing that they'll receive a good welcome and be well looked after.
5. Worship Well
Terrific or terrible, the standard of our worship services are a major factor in determining whether or not your church will thrive.
And honestly, it's not about having a fifty strong choir or full setup, it's what you do with what you have that counts.
There are certain skills, attitudes and practices that can help you or your worship leader lead worship better.
Here are some pointers on how to revive your worship services.

6. Preach better sermons
In order to grow our small church, our sixth and final focus is to improve the quality of our preaching.
They're the greatest determining factor of whether or not guests and unchurched people will attend your church and what keeps your members coming back week after week.
Jesus drew crowds when he preached because he spoke with authority about real life issues. He engaged them with real life examples and interesting stories.
"90% of unchurched people choose a church based on the pastor or preaching." [Tweet this]
When you invest in yourself as a preacher it's a win-win.
You benefit by having a proven sermon system that takes the stress and long hours out of your sermon prep and the whole church benefits because you preach better.
If you want to see a dramatic improvement in your preaching and be able to claim your Saturdays back from grueling sermon preparation there's only ONE program I really recommend. Click here for the step-by-step preaching system I follow.
Push past your attendance limits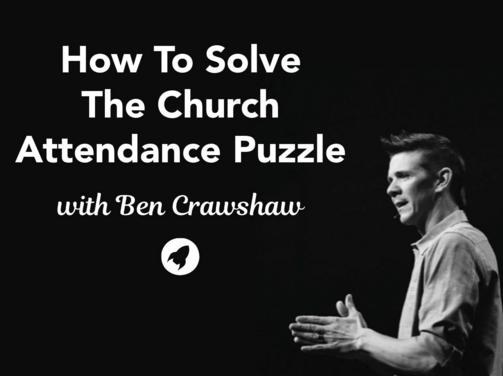 If you want help to get from where you are to where you want to be, I have some deeper practical help.
How To Solve The Church Attendance Puzzle is a completely FREE webinar that's going to show church leaders how to break through attendance barriers that limits growth and take their churches to the next level.
In this webinar hosted by Ben Crawshaw you'll learn:
1. The biggest mistake churches make that costs them attendance (You'll be surprised… it's not what you think!)
2. How to get more people at your services (and keep them coming back)
3. The best way to get this Sunday's guests to return next week
(only 200 spots available!)
Whether your church is 50, 150 or 250 people, I know this live event is really going to help you get your church unstuck.
What's helped your church grow?
So there you have it – how to grow a small church in six practical steps.
Have I missed anything in this list? Scroll down and share your comments.