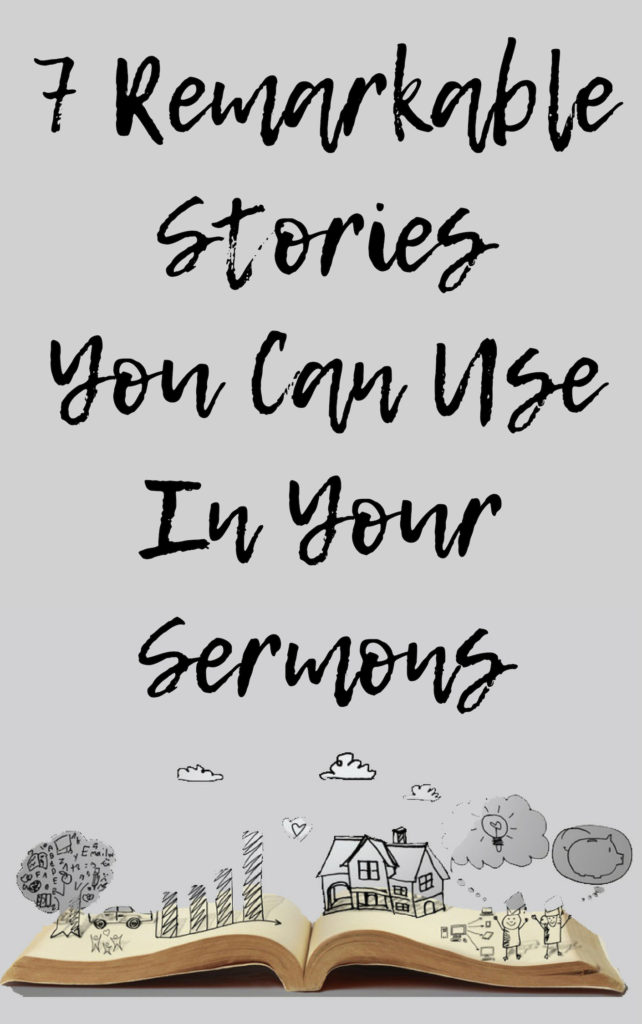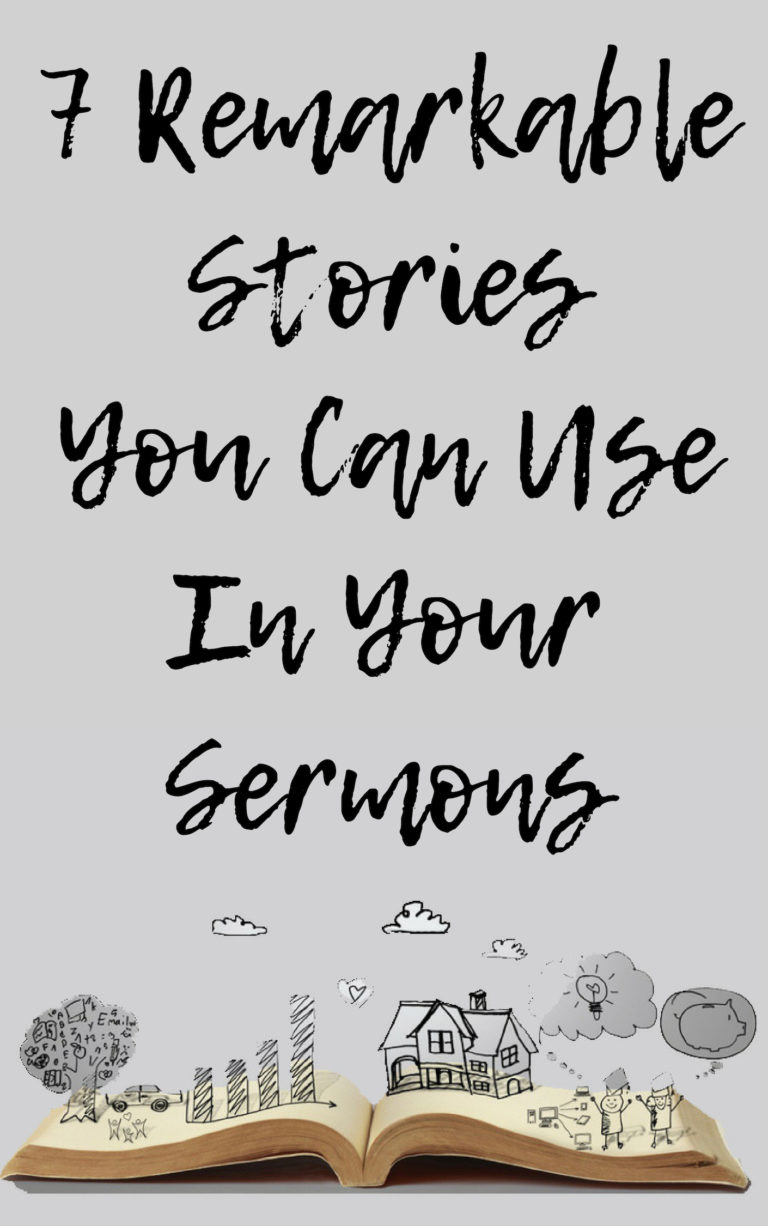 Everybody loves a good story!
That's why Jesus told stories all the time.
That's why learning how to become a good storyteller can really help keep people engaged in your preaching.
Here are 7 remarkable stories that can use to illustrate your main sermon outline.
Save these in your preaching folder.
Each story comes with a brief thought on how you could apply the story to a relevant message.
If you have your own story to share, drop a comment below : )
1. Grace
A Texas police officer writes a ticket, but folded a $100 bill inside the citation.
God gives us a great gift, even though we are guilty.
2. Teamwork
Wikipedia, the free online encyclopedia that everyone writes, put the mega-staffed, super-popular Microsoft Encarta out of business.
Read the Wikipedia article about Wikipedia and remind your congregation that teamwork makes the dream work; you're stronger together than any one person alone.
3. Faithfulness
Chinese bamboo produces very little outward growth for the first four years of its life.
Though it's puny and pitiful, there's something powerful happening underground.  In the fifth year, the tree grows eighty feet!
We must cultivate our soul and understand that the root comes before the fruit.
4. Restoration
Starbucks reclaimed four shipping containers and made a pretty cool coffee shop out of them.
They say the containers are "reclaimed, refurnished, renewed and revived."
Sounds like what God does in our hearts. (Ezekiel 37)
5. Be Still and Know
There's a 99.99% soundproof room in Minneapolis that holds the Guinness World's Record for being the quietest place on earth.
NASA rents it to train astronauts.
Reminds me of what could happen when we heed the words of Psalm 46:10 and be still before our Maker.
6. Personal Habits
Duffy Daughtery was the American football coach for the Michigan State Spartans from 1954 to 1972.
At the end of one game, Daughtery sent in his kicker to win the game.
As the kick sailed through the uprights, the kicker looked at the referee.
Why?  Because he had forgotten his contact lenses and he couldn't see a thing!
Though he could only make out a very blurred outline of the goalposts, because he had practiced the kick so many times, it was routine.
This story might work great in a message on spiritual disciplines, Bible reading, consistent community or parenting.
7. Don't Take People For Granted
A famous violinist named Joshua Bell once played for 45 minutes in a Washington DC Metro station.
Though he played a $3 Million violin and had sold out a Boston theatre just two nights before, only six people stopped to listen to his music.
What a great story to illustrate that we should never take people for granted. How many opportunities a day do we miss, or are we grateful what God has given us in our lives?
Want a simple sermon system that will help you prepare and preach better sermons every Sunday?
A massive 90% of unchurched people choose a church based on the preaching.
That means the biggest factor to growing your weekly attendance is the ability to deliver memorable and engaging sermons week-after-week.
That's why investing in yourself as a preacher is the single best thing you can do to unlock the growth potential of your church.
And yet most of us get busy and end up trying to cram all of our sermon prep in at the last minute. This is super stressful… but there is a better way.
If you truly want to see a dramatic improvement in your preaching and claim your Saturdays back from grueling sermon preparation there's only ONE program I really recommend. Click here for the step-by-step preaching system I follow.