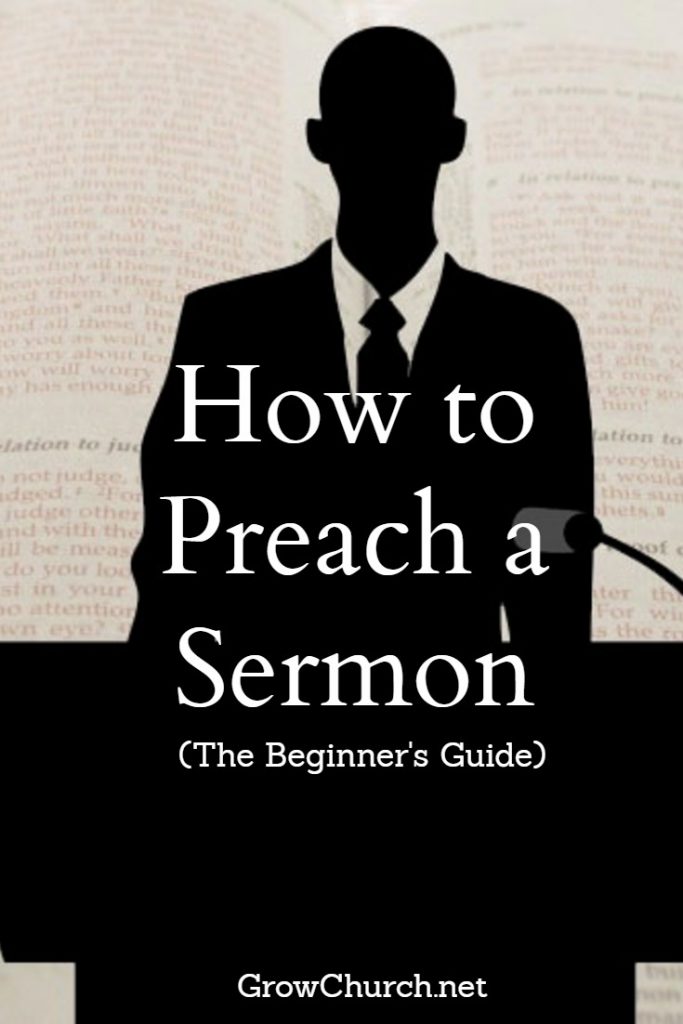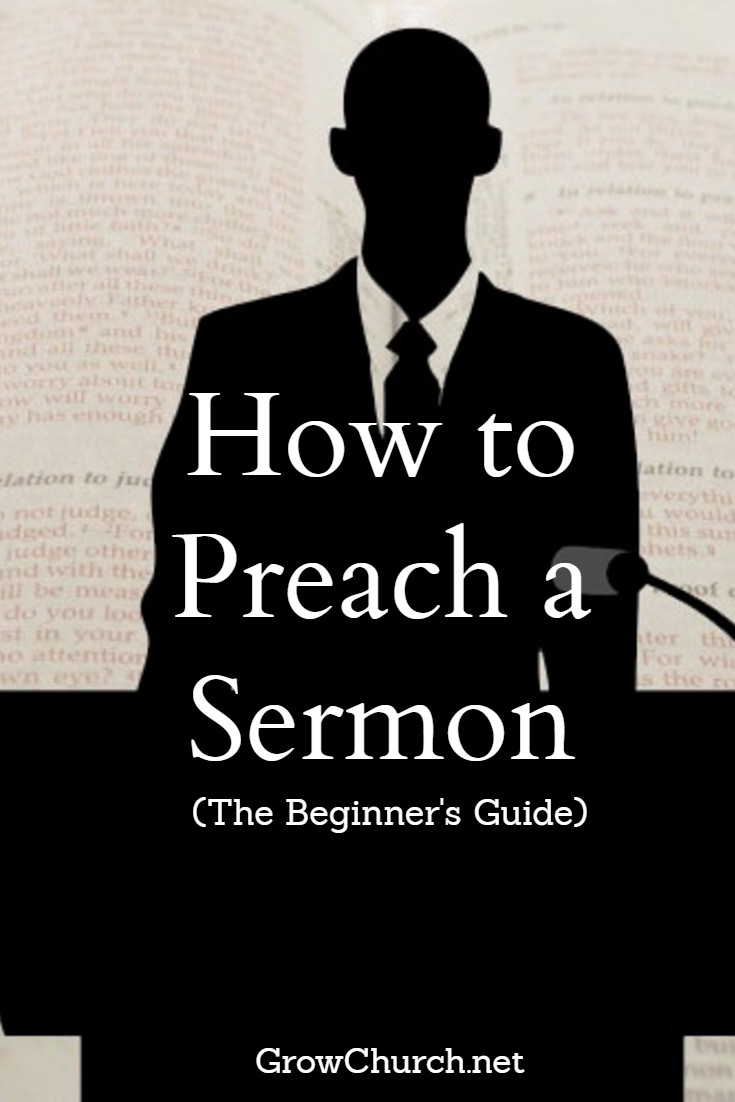 Whether you're a total newbie or you've preached before and want to get better, welcome to the beginner's ultimate guide on how to preach a sermon.
Let me commend you for wanting to give your best behind the pulpit.
Preaching has got to be the best job in the world!
You get to communicate God's truth to God's people – does it get any better than that?
Today you're going to learn the 7 best tips and techniques on how to preach a sermon with power and confidence.
But first, let me make a confession…
My first sermon was terrible
Let me tell you it was bad, like cringe-worthy bad.
I was asked to speak at a small church of about 20-30 people in my hometown of Leeds, England. It was 18 years ago but I remember it vividly…
I walked up to the front, my trembling hands clutching my notes.
My voice broke as I struggled to get the first few sentences out.
I had a good main point to make but about half way through I realised I'd forgotten to plan a conclusion. I had no way of 'landing the plane', no idea of how to finish!
So what did I do?
Just kept repeating myself, over and over again… rambling on like a bumbling fool.
I am forever grateful for 2 saving graces that day: nobody recorded it (no evidence!) and everyone was very nice to me 🙂
Since then I've had the amazing privilege of speaking in the US, Rwanda, Thailand, Burma, Cambodia and the Philippines.
I would like to think I've improved a little since that first sermon!
Am I where I want to be in my preaching? Not yet! But I can certainly share with you some of secrets I've learned along the way to help you avoid the mistakes I made and get the best possible start in your preaching journey.
Are you ready? Alright let's get to it!
Here are my 7 top tips on how to preach a sermon (for beginners):
1. Invest in yourself as a preacher
I believe every preacher should have 1 Timothy 4:13 & 15 taped to their wall:
"Devote yourself to the public reading of Scripture, to preaching and to teaching. Be diligent in these matters; give yourself wholly to them so that everyone may see your progress."
Did you catch that last phrase? God is calling us preachers to show progress in front of the church, not perfection. 
PHEW! 
You don't need to worry about being perfect – doesn't that take the pressure off? 
We're simply called to show progress and allow people to see an improvement over time.
But how do you show progress and become the best preacher you can be? How do you learn to become an effective communicator of the gospel?
 By studying preaching. 
As communicators of the greatest message ever, we must be students of the craft of communication.
4 ways you can invest in yourself as a preacher:
1. Take a preaching course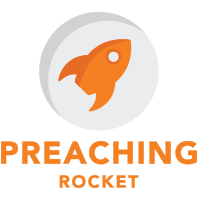 Preaching Rocket is the best online preaching course I've ever come across.
You get access to monthly training modules packed to the brim with practical step-by-step lessons put together by some of the best preachers and communicators of our time.
More than that, you join a community of 3,000+ other preachers all helping one another, asking questions and getting answers, sharing ideas and feedback.
Check out my full Preaching Rocket review here.
2. Read books on preaching
Leaders are readers – we should be always looking to develop and grow. One of my favourite ways to do that is through reading.
Here's my list of top 5 must-read books for preaching.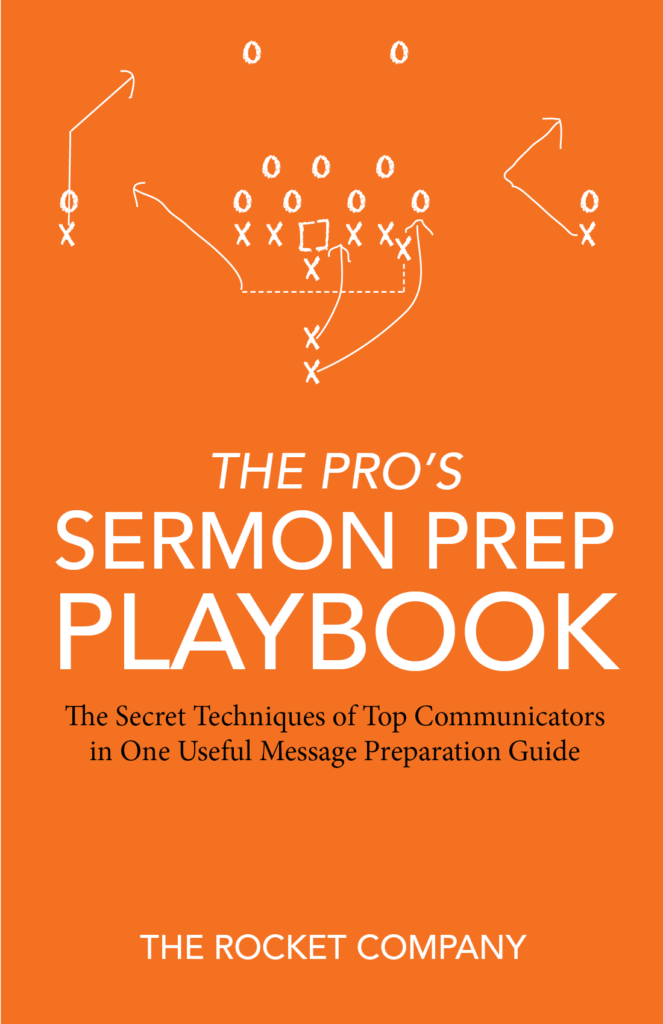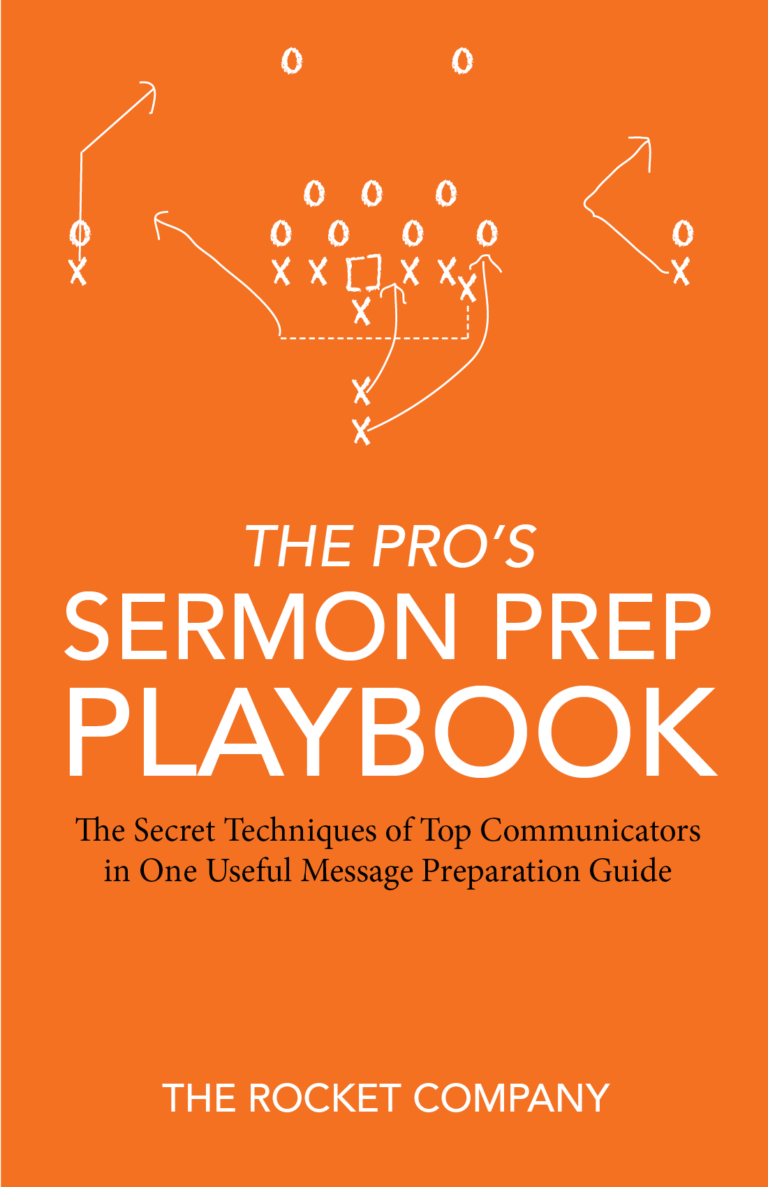 I read a lot! In fact, most Saturday mornings you'll find me hiding out in some coffee shop somewhere with a good book.
There's so many great books out there but if I had to recommend just one for preachers out there just starting out, it would have to be The Pro's Sermon Prep Playbook.
In it you'll learn the secrets of communicating the gospel in a way that has the biggest possible impact.
3. Listen to great preachers
We live in unprecedented times, never before have we had instant access to so many resources. There are 10,000's of sermons available online.
Here's who I'm currently listening to.
You can learn a lot by listening to podcasts, YouTube videos from your favourite speakers, grab a pen and take notes…
How did they introduce the topic? How did they build tension? What was the basic structure of the sermon? What did you like? What worked well? What didn't work so well?
4. Read blogs on preaching
It's not just the big megachurch pastors you can learn from, you can glean a lot from the experiences of lesser well-known preachers too – people who have been faithfully sharing God's life-giving truths for years.
Here are 3 epic blogs about preaching.
Check them out and subscribe, you'll be glad you did!
2. Preach with limitless confidence
If the thought of standing up and speaking in front of people for the first time gives you that nervous jittery feeling, or you have a fear of preaching, I think what I'm about to say will really help…
When I was just starting out I heard this phrase and it's always stuck with me:
"The message is more important than you are."
When you're worried if you'll do a good job or not or unsure if people will like you, all of your focus is on you. Honestly, that's not important.
Instead the focus should be on the incredible privilege you have to present God's Word to God's people.
It's the message God has given you for His church that's the priority; it's only ever been about what God wants to say to His children.
Remember this truth and I promise you'll always have limitless preaching confidence.
3. It's your job to let God's Word do its job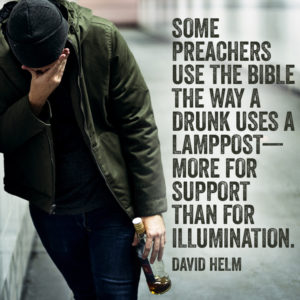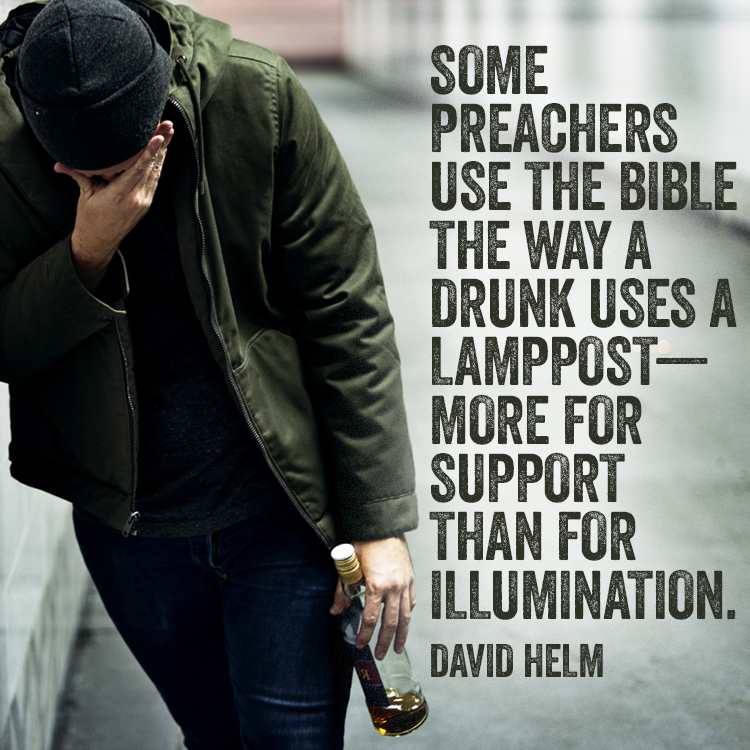 Want to be in the top 10% of preachers?
Preach the Word.
Sounds so obvious right?
Here's the issue…
9 out of 10 preachers start with a topic in mind they want to preach about like: 'love', 'finances', 'being a witness', 'relationships' and so on, then find scriptures to support what they want to say.
I call this the Chinese cracker technique…
Plucking a verse from over here and over there, then bending them way out of context trying to get them to fit your agenda.
Trust me there's a much better way
It's called expository preaching.
This is where the preacher makes the point of the Scripture text the point of his sermon.
The point of the verse = the point of your sermon
I implore you – make a decision at the very start of your preaching life to only preach expository sermons.
Does it take a bit more work to truly understand what the scripture text is saying? Yes, but it's worth it.
Should you invest time digging into the scriptures to find out what it's saying? I hope you do. 
The longer I watch pastors preaching and the more I'm around different churches, the more I'm amazed at how biblical expository preaching builds such a richness and a depth into their church members.
Here's God's promise from Isaiah 55:11 (MSG):
"Just as rain and snow descend from the skies and don't go back until they've watered the earth, doing their work of making things grow and blossom, producing seed for farmers and food for the hungry, so will the words that come out of my mouth not come back empty-handed.
They'll do the work I sent them to do, they'll complete the assignment I gave them."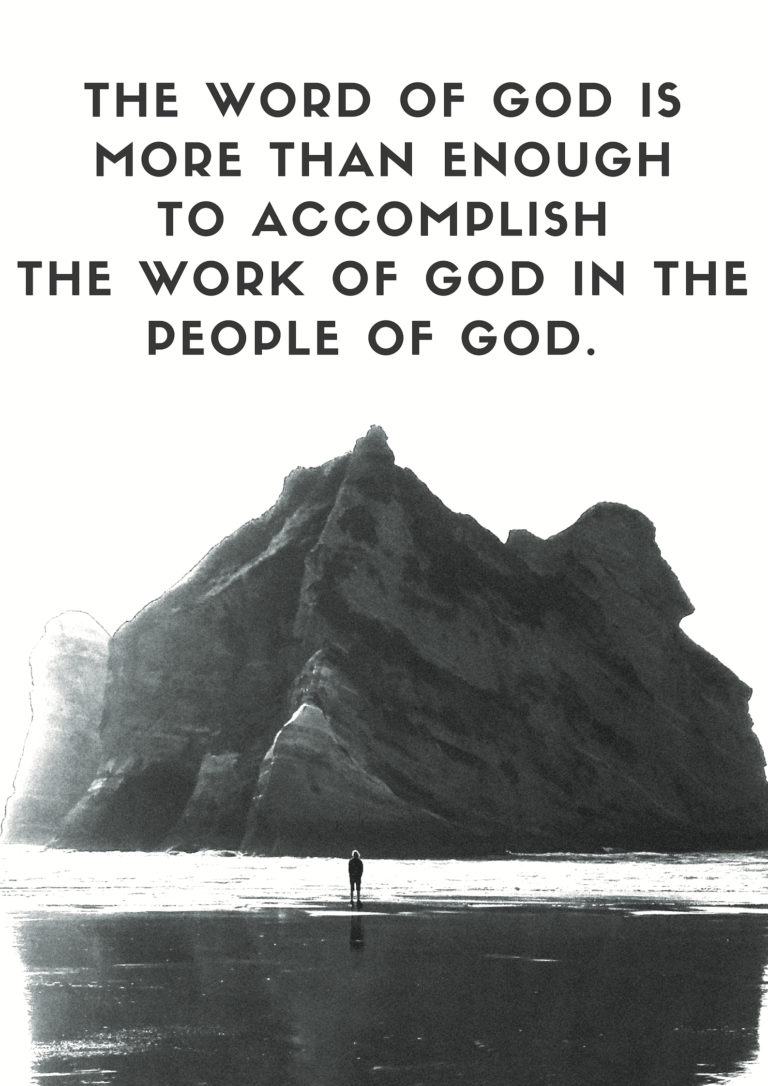 Preach the Word yes, but actually trust it too – it will never let you down.
Let your exposition of the pure and infallible Word of God be the life blood of your church week in and week out and see your members grow into maturity.
Be strong in the knowledge that the Word of God is more than enough to accomplish the work of God in the people of God.
You can be confident preaching His Word – in it is power and life, so trust it and be faithful to it. Then and only then will you see lives truly transformed.
4. Present better and you'll preach better
Have you ever wondered how pastors of the fastest growing churches get up there and preach fresh and powerful sermons week after week?
I mean, how do they do it on top of leading a huge church with all the jobs and responsibilities that come along with that?
They seem to do it so effectively and naturally – so what's their secret?
I'll tell you:
They purposely follow a great sermon system that takes the stress out of sermon prep, gives them more time and makes them better preachers.
Ideas + content + preparation = a great sermon system
Here's a brief overview of what the 3 step sermon system looks like:
1. An ideas system
If your sermon starts with a mediocre idea, whatever you do the end result will always be mediocre.
The most skilled communicators of our time have a system for generating and saving ideas and they know how to spot the difference between a bad idea, a good idea and a great idea.
2. A content system
The next step to effective sermon prep is fleshing out your core concept and coming up with your sermon outline, but with one major difference: you start with the end in mind.
Have a clear picture of where you want to take your people then create your outline as the way to get them there.
Here are the 5 elements of a good sermon:
Introduction – You're introducing the topic, outlining the issue you're looking to resolve or question you're going to give an answer to.
Tension – Ever heard the saying you can't take a horse to water? That may be true, but you can give it a salt cube and make it thirsty.
The key here is whet their appetite – tell them why they need to hear what you have to say before you say it. Do this right and you'll have everyone's full attention.
Truth – Now share the answer to the problem you've outlined using God's Word as the freedom-giving truth.
Application – Make it clear what they need to do with what you've told them (more on this in tip 5.)
Conclusion – End with a memorable statement, a sticky one-liner that perfectly sums up all you've just shared.
3. A preparation system
Ensure you have specific blocks of time marked out for the sole use of practicing your sermon. You want to rehearse it out loud enough times so you almost know it by heart.
Practice in a quiet, distraction-free zone and be ready before Friday so you can relax and Saturday and be ready to go on Sunday.
If you're preaching regularly check out this 3 step sermon system and could save up to 16 hours a week.
5. Connecting vs. communicating
Our Bible college homiletics classes teach us how to reach the heart of the text but how then do we reach out to the hearts of our people?
I must admit, it took me a while to get my head around this one…
There's a world of difference between communicating and connecting, between people hearing what you're saying and actually getting it.
Here are 3 really practical things you can do to really help connect to your listeners:
1. Tell stories
Want to preach like Jesus? Tell stories.
Jesus used stories almost every time He preached and crowds followed him around hanging on his every word. Why? Because everyone loves a good story!
Storytelling is an ingenious way of holding everyone's attention and bringing your sermon points to life. A good emotional or dramatic story can really help illustrate your main point and connect to the hearts of your listeners. People remember them.
Try to give examples from your own life if you can or there's a ton of real-life stories you can use.
2. Don't use jargon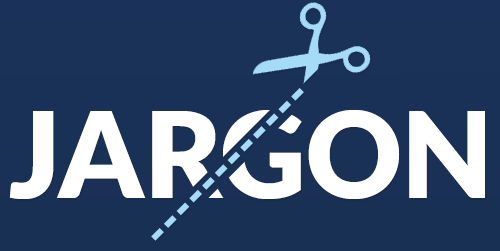 Let me be clear here – I'm not telling you to water-down or dumb-down your preaching in any way.
I just want your people to understand it…
Definitely preach the great theological truths from the Word… but please explain them.
If you're going to talk about the atoning penal propitiation of Christ then, rather than impressing your listeners with your wide ranging vocab, explain what these precious words mean.
3. Don't feel the need to fill the time 
Remember when Twitter first came out? Everyone said it would the site would surely fail because of the 140 character limit, but they were wrong! It turns out the character limit forced people to think and articulate their thoughts in a more concise way.
It's the same with preaching – sometimes less is more.
We've all listened to rambling preachers who meander from one thought to the next with no real structure or direction…
People zone out, a bit like this guy…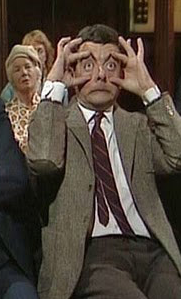 Remember your purpose is to get a message across, not to fill time. The stickier, more memorable your sermon is the better. People will take it home with them.
So if you find you're 20 minutes in and you've already got to your conclusion, feel free to say what you need to say and just finish. I guarantee no-one will complain.
6. Application, Application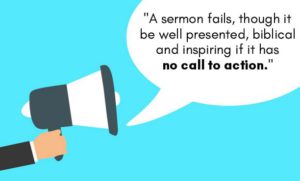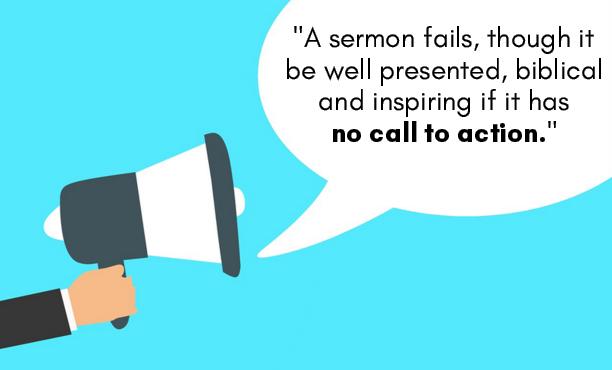 Let me share this wonderful short story with you about Abraham Lincoln:
"The preacher, Dr. Gurley, allowed the president to sit in the pastor's study with the door open to the chancel so he could listen to the sermon without having to interact with the crowd.
One Wednesday evening as Lincoln and a companion walked back to the White House after the sermon, the president's companion asked,
"What did you think of tonight's sermon?"
"Well," Lincoln responded, "it was brilliantly conceived, biblical, relevant, and well presented."
"So, it was a great sermon?"
"No," Lincoln replied.
"It failed. It failed because Dr. Gurley did not ask us to do something great."
Inspiring communicators always expect a lot from their listeners.
A sermon fails, though it be well presented, biblical and inspiring, if it has no call to action.
Sermons from preachers right out of Bible school can sometimes be long on biblical commentary but lacking in life application…
But surely application is the whole point.
The one question we must always be asking ourselves is:
"How can they apply what they've learned?"
End your sermons with a clear call to action so those listening can be doers of the Word and not hearers only.
7. Get good, honest feedback
Nothing will improve your preaching like good, honest feedback.
As you shake hands in the foyer of your church, it's nice to hear "Great sermon today!" but it's also good to get some more constructive criticism. 
I've heard pastor Andy Stanley of Northpoint Community Church recommending preachers to watch themselves preach. He says this will cause you to get better or get out of preaching altogether!
I've done this and it's painful!
No one likes to hear the sound of their own voice or seeing themselves on video, but do it and you'll know exactly what you need to do to improve.
Another great way is to ask your friends or fellow staff members for critique. Listen to what they say, take the good points and the bad and you'll learn a lot.
Here's a  sermon evaluation form you can use.
Your next sermon can be your best sermon
My first sermon was a total disaster but yours doesn't have to be!
I absolutely believe your first sermon can be a great sermon – IF you learn from the best and prepare well : )
Did you know a massive 90% of unchurched people choose a church based on the preaching?
The #1 secret to growing your weekly attendance is the ability to deliver memorable and engaging sermons week-after-week.
That's why investing in yourself as a preacher is the best thing you can do to unlock the growth potential of your church.
If you truly want to see a dramatic improvement in your preaching and claim your Saturdays back from grueling sermon preparation there's only ONE program I really recommend. Click here for the step-by-step preaching system I follow.