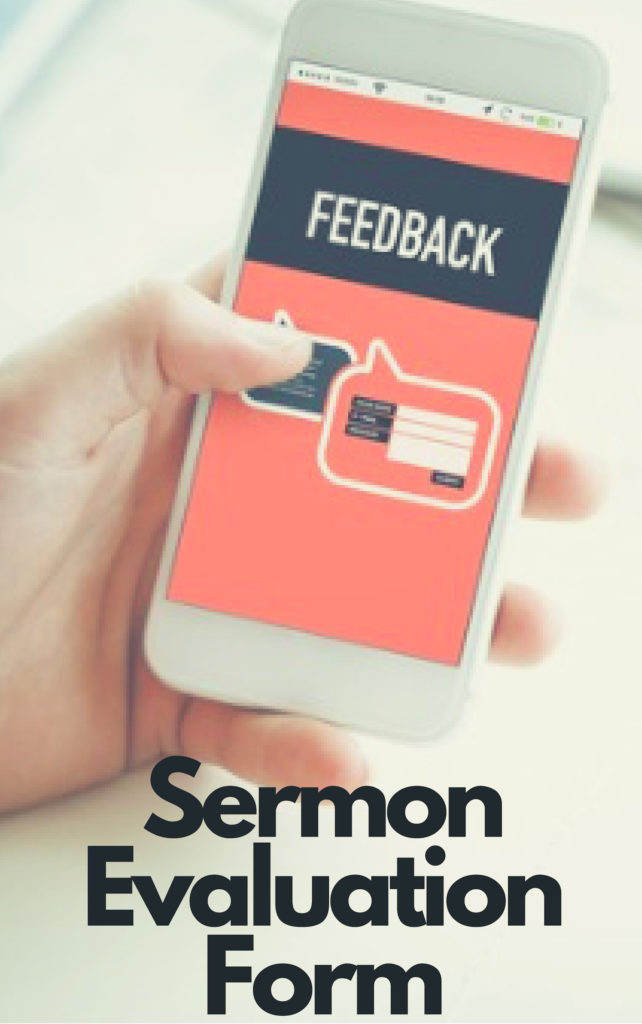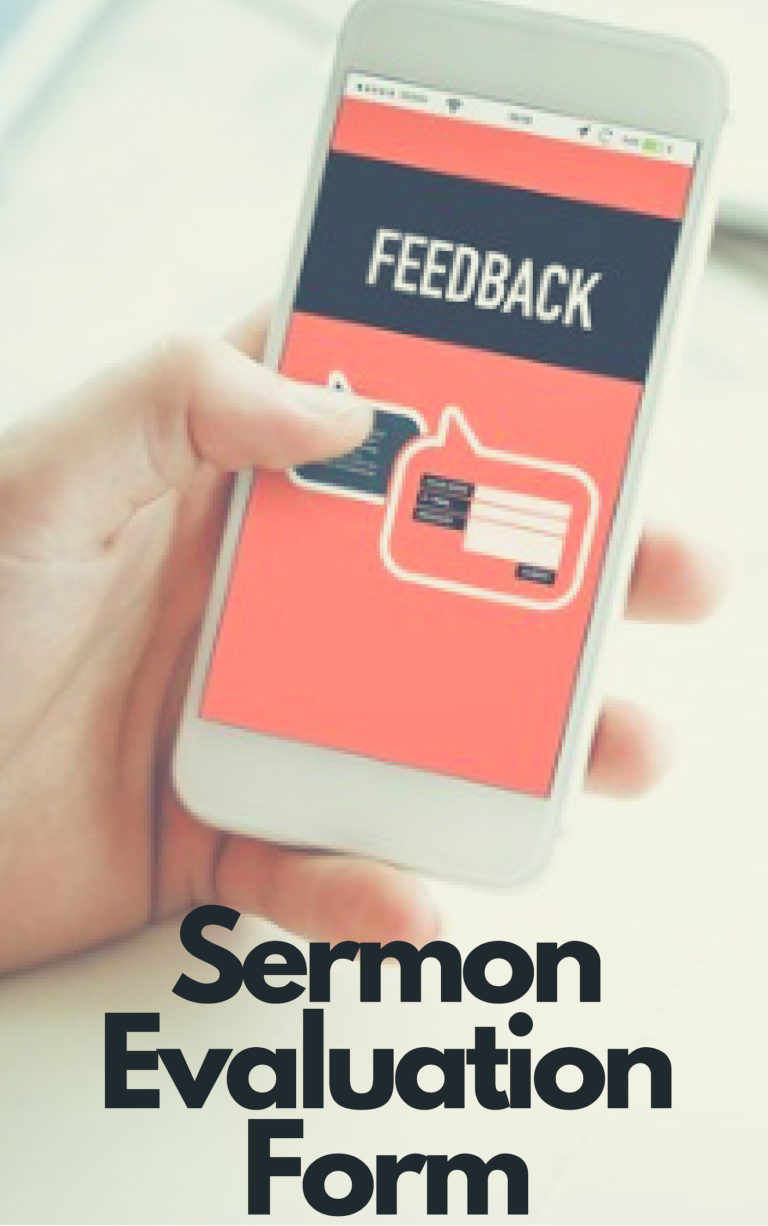 Asking someone who's opinion you value to complete a sermon evaluation form is a great way to figure out your blindspots and identify areas you can improve.
There is always space for us to grow as preachers, even the most experienced of us.
The best preachers are those who are hungry to get better.
Asking people for honest feedback can make us more self-aware and give us improvement points for the next sermon.
How do you evaluate your sermons?
If you're like most preachers, the only feedback you'll get is the casual:
"I really enjoyed your sermon today!"
from some well-meaning church member as you're waving people off.
A sermon evaluation form provides you with an intentional and structured process of getting feedback, a way of evaluating both your sermon content and delivery.
Pick wisely and stay humble
Find people you trust and ask them to evaluate your sermons for you.
It could be your spouse or someone in your church leadership team. Better still, gather together a group of staff and volunteers and church members you trust.
They could fill out the sermon evaluation form as you're at the pulpit or, if you record your sermons, they can watch your sermon and give their feedback then.
The purpose of getting feedback is so that you can improve your preaching.
Keep this in mind as you read the filled out evaluations.
Stay humble and don't let yourself get defensive – the evaluation form is going to help you and your team are on your side.
I hope that by listening to the feedback given and that by taking action and working on the areas highlighted for improvement that you become the best preacher you can be.
The time invested in evaluating your sermons is time well spent.
Sermon Evaluation Form
Feel free to use the sample of the sermon evaluation form I've included below. You can also download and print the free Sermon Evaluation Form here.
SERMON EVALUATION FORM
Preacher: _____________________________ Date: __________
Evaluator: ____________________________
Grade each section. A = Great; B = Good; C = Needs Work.
CONTENT
1. Introduction: Was it engaging? Did it make you want to hear more? Did it introduce a problem we need a solution for?
A B C
Comments:
2. Bible: Was scripture used and interpreted well as the foundation of the message?
A B C
Comments:
3. Bottom Line: Can you summarize the main point of the sermon in a sentence?
A B C
Comments:
4. Gospel: Was the good news of Jesus central to the message?
A B C
Comments:
5. Clarity: Was anything said that was confusing, distracting, or too difficult to understand? Was there any Christian or insider language that was not explained for newcomers?
A B C
Comments:
6. Application: Was there a clear call to action to apply the message to your life?
A B C
Comments:
7. Illustrations: Were they used well? Did they connect with the audience? Did they help the main point of message?
A B C
Comments:
8. Length: Was the sermon delivered within the given time? Were any parts too long or short?
A B C
Comments:
9. Conclusion: Was the conclusion compelling? Did it summarize and drive the main point home? Did it end too fast or take too long?
A B C
Comments:
10. Memorability: Were there any memorable phrases, illustrations, or application points that will help the message stick with people?
A B C
Comments:
11. Objections: Did the preacher address any potential objections? Are there any objections that should have been addressed?
A B C
Comments:
12. Unbelievers: Did the preacher speak to the people in the room who do not yet believe in Jesus?
A B C
Comments:
DELIVERY
1. Gestures: Were gestures used appropriately to help communicate the message? Were any movements distracting (hands in pockets, fidgeting, playing with fingers, pacing)?
A B C
Comments:
2. Pace: Did the preacher speak at an appropriate and varied pace? Was it too fast or slow? Were pauses used effectively?
A B C
Comments:
3. Filler words: Did the preacher use any filler words repetitively (umm, like, ok, so, you know).
A B C
Comments:
4. Authenticity: Did the preacher seem confident with the material? Were they too tied to their notes? Were they passionate? Did they appear to truly believe what they said?
A B C
Comments:
5. Engagement: Did the sermon keep your interest? Were any parts boring or irrelevant? Did the audience respond (laugh, cry, clap, raise hands, "Amen," cheer).
A B C
Comments:
6. Tech: Were there any problems with the microphone, sound, lighting, videos, or slides used?
A B C
Comments:
7. Dress: Was there anything distracting or sloppy about the speaker's dress or appearance?
A B C
Comments:
Make your next sermon your best sermon
The #1 secret to growing your weekly attendance is the ability to prepare and present memorable and engaging sermons week-after-week.
That's why investing in yourself as a preacher is the best thing you can do to unlock the growth potential of your church.
If you want to see a dramatic improvement in your preaching and claim your Saturdays back from grueling sermon preparation there's only ONE program I recommend.