People loved to listen to Jesus preach.
When Jesus spoke crowds were drawn to Him and they pulled away from their hectic lives to catch what He had to say.
That's powerful preaching.
As a preacher and follower of Christ, your preaching shouldn't be dull or predictable, it should be transformative and inspiring.
Can you imagine if, instead of people glazing over when you preach, they absolutely loved listening to you?
There is a way to preach better sermons without watering down your message or compromising the truth.
Like Jesus, your preaching can be challenging and hard-hitting yet captivating.
So what made Jesus' preaching so engaging?
What did he incorporate into His sermons to draw the crowds?
Because, I think if we discover and use Jesus' preaching methods, we can preach better sermons.
As we look at Jesus' sermons, there are a few keys that we can take to make people want to listen to us.
Here's how to preach better sermons in 3 steps.
1. Use Great Stories
Everybody loves a good story. Jesus knew this and always used stories in His preaching.
Matthew 13:34 (CEV) says Jesus never preached without using a story illustration:
"Jesus used stories when he spoke to the people. In fact, he did not tell them anything without using stories."
Stories hold people's attention and everyone listens.
Engaging and keeping people's attention is vital when it comes to preaching better sermons because if people aren't listening to your sermon then how can they be changed by it?
I know our sermons shouldn't just be about entertaining people, but stories used to engage people can be a great tool if it means people hear the truth of God's Word and their lives are transformed.
Aside from opening people's ears, stories illustrate. They put flesh on the truth we're trying to convey and therefore give people understanding.
They give practical, real-life examples and shine the light on a particular point you're trying to make.
Stories put flesh on the truth we're trying to convey and therefore give people understanding.
Stories can inspire and motivate your church congregation to not only hear but apply and do what you're teaching.
Finally, stories are memorable and memorable is portable.
People always remember a good story and will probably go on sharing that story with others. People might not remember your scripture references or sermon outline, but they will remember your stories.
Here are 7 Remarkable Stories You Can Use In Your Sermons
The Bible is a book of stories, stories of unlikely heroes conquering their vicious foes, of ordinary people accomplishing extraordinary exploits against all odds.
The Bible is a book of stories of redemption, betrayal, love, mistakes, sacrifice and hope.
Whenever Jesus taught He told stories and this is why learning how to tell stories well is the first step of preaching better sermons.
Elevate Your Preaching With Killer Sermons Academy 🎙️
2. Preach About Everyday Life
The second step of learning how to preach better sermons is learning how to preach relevant, useful sermons.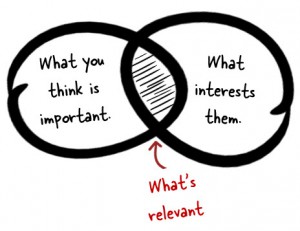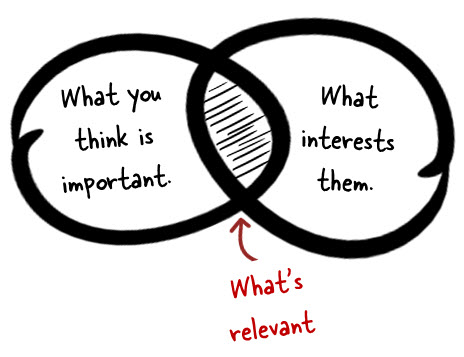 Jesus' preaching was always life-applicable and He always talked about what mattered the most to people. The Bible is a very practical book, full of how-to's.
Good preaching is when you speak to the most pressing needs in the lives of your people.
Just look at how Jesus preached; one of His most famous sermons is known as the Sermon on the Mount.
Jesus doesn't start comparing the different eschatological worldviews and theories, He talked about the stuff that really matters in people's everyday lives.
He preached about money and finances, marriage, sex and relationships and how to overcome worry and fear.
Large crowds crowded around Jesus when He spoke because He spoke directly into their daily lives.
It was relevant, applicable and relatable.
In the same way, you will preach better sermons when you start talking about the things people care about the most.
3. Live Out Your Preaching
The third step to preaching better sermons is where your character and integrity come into play.
Jesus was a great preacher because He spoke with authority.
"They were amazed at His teaching because His words had authority."
Jesus's authority didn't come from His Bible college degree or a ministerial position.
His authority came because it was obvious to people that He lived by the words He spoke.
In other words, he didn't just talk the talk but walked the walk.
When it comes to personal integrity we can always fake it for a while, but it's really a matter of time until the truth comes out.
As preachers, it's easy to focus on preaching presentation and outward fruits whilst neglecting the secret inner life, the roots.
The more you love God in your personal life, the more your heart breaks for the things that break God's heart and the better your preaching will be.
Preaching great starts before your sermon preparation; it starts in your prayer closet.
A preacher who knows his God knows His standing with Him and speaks from the heart of God will be a great preacher indeed. Your sermons will be powerful and authoritative because it's coming from a genuine place.
People will automatically be attracted to this kind of preaching.
Why?
If someone wants to learn how to speak Thai, they'll want to learn from an authentic Thai speaker, someone already competent in the language.
If someone wants to learn how to drive, they'll want to learn from someone who already has a license and has experience driving.
If someone wants to learn how to give over their lives to God, they'll want to learn it from someone who has already been there and done it.
When someone wants to learn more about the Bible, they'll want to learn it from someone who knows it and lives by it.
Your inner character and integrity will be your most valuable tool when it comes to preaching better sermons. Great preachers don't fake it 'til they make it; they live it.
So if you've seen eyes glazing over or people's heads rolling during your sermons, take these 3 points from Jesus' preaching and copy His example.
Tell good stories
Talk about what's important in people's lives
Never stop falling in love with God and pursue His will in every aspect of your life
The Best Way To Preach Better Sermons
We preach as a labour of love and yet so many of us are, well, let's just say less effective than we could be…
The single best way to preach better sermons is to learn from experienced mentors who can guide you through the entire step-by-step process of prepping and presenting sermons.
The good news is there are a bunch of top-notch preaching courses out there.
Here are the best ones we've seen so far…
🏆 Best Preaching Courses 🏆