Last Update 3rd October, 2016.
A growing pastor will have a growing church.
Really.
If you intentionally take time out to invest into yourself, your whole church feels the benefit. Especially when it comes to preaching.
Why do people visit your church and stay? It's all down to good, life-applicable preaching.
Take a look at 7 Reasons Great Preaching Will Grow Your Church.
When I first started out preaching I was terrible. Those first sermons were just downright cringeworthy – I am thankful they weren't recorded and that the people in the church were very graceful towards me.
I soon realized that my passion for God was not going to cut it alone. I needed help fast.
Then I discovered what I am going to tell you is the number one thing pastors can do right now – today – to get better at preaching if you aren't doing this already.
So – besides pray and study – what is the best thing that you can do to get better at preaching today?
Listen to Great Preaching!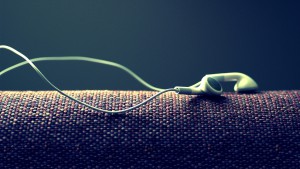 To some this may seem like a no brainer, but for others – how much preaching are you listening to? 
The best thing you can do to get better at just about anything is to surround yourself with people who are good at it and learn from them.
A long time ago that used to mean that you had to fork over a lot of money for conferences or traveling hundreds of miles to visit different churches, but not anymore.
Podcasts are amazing and best of all- FREE!
The internet is a wonderful thing; now you can attend churches around the world any time, anywhere, on your phone, iPod, computer, tablet or TV.
When I first discovered podcasts, my life changed. I searched and found as many good preachers as I could and devoured every sermon I could.
In the first day I probably listened to 20 sermons. In the first week, about 100.
The more I listened, the more I learned.
I asked myself what made these preachers so compelling and dynamic.
I took notes on how they brought scripture to life.
I saw how they told stories and used illustrations. It was the best preaching school.
Sermon Podcast Listening Tips:
Subscribe to video podcasts, not just audio. 
Preaching is more than just an auditory experience.
Good preachers preach with their bodies as well as their words. Not all churches do a video podcast, but subscribe to it if they do.
Look at the iTunes Top Charts under the Christianity category. 
The pastors on this list are there for a reason:  they are all phenomenal communicators of the gospel who draw a large audience.
You may not agree with all of them theologically, but thousands of people download their sermons for a reason – they are world-class speakers.
Which brings me nicely to my next point…
Subscribe to preachers from different camps. 
If you're charismatic, don't just listen to charismatics.
Get a healthy perspective of pastors from all different traditions and backgrounds.
You'll get a better picture of what works, what doesn't, and how to make your preaching your own instead of copying everyone else in your particular church network.
Find opportune times in your schedule to listen. 
Instead of listening to the radio in the car, I listen to preaching. I also listen when I am going for a run or writing.
I understand you're busy, so find times to fit this habit into your existing schedule.
Listen in double time. 
This is a clever little trick.
Want to listen to more preaching in less time? You can listen at 2x speed. Try it, it works!
You will be surprised how easily your brain adjusts to pick everything up. This makes a 60 minutes message only 30, and a 30 only 15!
I bet some of your church members wish they had this option for your sermons! 
Don't worry about listening to all of them. 
If you subscribe to a lot of podcasts, you will not be able to listen to all of them. That is OK. Be selective.
Listen to what intrigues you and pass on others.
Every once in a while I go through my podcasts and clean house because there are a lot I haven't had time to listen to.
Don't just listen to the most recent stuff. 
Compare and contrast – a lot of pastors have sermons from the early years of their ministry available. Go back and listen to their old stuff.
Then listen to the new stuff. You can see how they grow and change over the years.
Who Am I Listening to Right Now?
I rotate a lot of pastors in and out of my podcast list. But as I open up my Podcast App this morning, here is the list of pastors I see:
Andy Stanley – North Point Community Church in Georgia
Matt Chandler – The Village Church in Texas
Todd Cook – Sagebrush Community Church in New Mexico
Judah Smith – The City Church in Washington
Leonce Crump II – Renovation Church in Georgia
Steven Furtick – Elevation Church in North Carolina
Craig Groeschel – LifeChurch.tv in Oklahoma
Rick Warren – Saddleback Church in California
Don Wilson – Christ's Church of the Valley in Arizona
Mark Driscoll – Mars Hill Church in Washington
Perry Noble – NewSpring Church in South Carolina
Derwin Gray – Transformation Church in South Carolina
Start Today
Here are a couple of things you can do today to start seeing a noticeable improvement in your preaching:
Whether you are an experienced preacher or just starting out, if you are not listening to preaching regularly, start today. Pull up iTunes or YouTube and start subscribing. Start listening to good preaching on a regular basis and you will be shocked by how much your own preaching improves.
Their slogan is "While you work on your sermons we'll work on you."
Preaching Rocket is more than just video training modules and how-to tutorials; it's an online community of pastors helping pastors. They have a 7 day free test drive so you can check it out.
What preachers do you like to listen to? What's the best way to improve your preaching? Share your in the comments below.