Last Update 12th October, 2018.
Welcome to the beginner's guide on how to preach a sermon. Specifically aimed at beginners I'll be sharing my 7 top tips that will empower you to step up to the pulpit for the first time with confidence.
Let's get to it!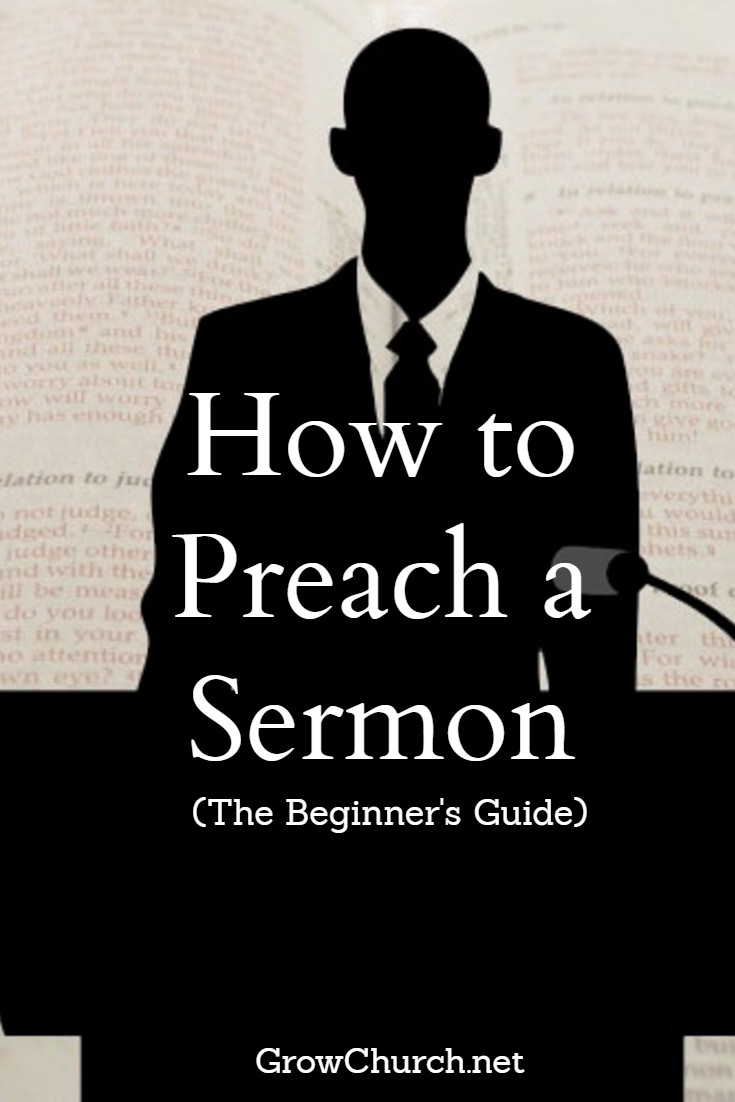 You never forget your first sermon.
I remember mine vividly… it was cringe-worthy. Seriously – it was bad.
I am forever grateful for two saving graces that day: it wasn't recorded and the church were very kind to me.
Since then I've had the privilege of speaking in the UK, US, Thailand, Burma, Cambodia, the Philippines and Rwanda.
But we've all got to start somewhere, and for me that starting point was 12 years ago.
"You don't have to be great to start, but you have to start to be great". – Zig Ziglar [Tweet this]
I don't know if that's long enough to make me a 'pro preacher' who's qualified to give newbie preachers advice, but I can certainly share some of the guiding principles that I've learned along the way.
A lot of the ideas and techniques I'm going to give you come from the Preaching Rocket Core Coaching program.
Designed by my friends at The Rocket Company for people just like you looking to improve their preaching, this online preaching course into a lot more depth and gets into the practical nuts and blots of preaching preparation an presentation.
Preaching Rocket will always be my #1 recommendation because of it's top practical teaching lessons and videos from some of the best preachers of our time and the interactive (and really helpful!)  community.
Here's my full 3,831 word Preaching Rocket review.
It really breaks down for you how to take the stress out of sermon preparation, goes through how to structure a sermon outline and present confidently.
Get signed up for the FREE 7 day trial so you can see for yourself and start learning to be the best preacher you can be.
In the meantime, here are my 7 top tips on how to preach a sermon (for beginners):
1. Preach the Word
This is the best advice I can give you. It may seem obvious but I don't think the obvious is said often enough – preach the Word.  
Make a decision at the very start of your preaching life to only preach expository sermons. In a nutshell, expository preaching is where the preacher makes the point of the Scripture text the point of his sermon.
Should you invest time digging into the scriptures to find out what it's saying? I hope you do. Being an expository preacher puts you into the top 10% of preachers.
The other 90%?
Well, they decide what topic to preach on: 'love', 'relationships', 'being a witness', 'finances' etc. and then find scriptures to support what they want to say.
I call this the 'Chinese cracker' technique – you're just plucking a verse from here and there probably completely out of context. 

The longer I watch pastors' preaching and the more I'm around different churches, I'm amazed at how biblical expository preaching builds such a richness and a depth into their church members.
Let your exposition of the pure and infallible Word of God be the life blood of your church week in and week out and see your members grow into maturity.
2. Trust the Word
I want to take this one step further – don't just preach the Word but actually trust it. It will never let you down.
Even if you are preaching expository sermons, be careful you don't gradually start leaning on your sense of humour, age, style, or education to make your sermon better.
Of course you can use all of these things – I love to make people laugh and it's a big part of my personality, but I'll only tell a joke if it supports and serves the text.
As preachers, we can easily fall back on these other things, especially when we're just starting out. But I encourage you to ask God to help you shake off the need for the approval of people.
Ask God to give you a greater confidence in the power of His Word. The Word has power and life and is completely trustworthy, so trust it and be faithful to it. Only then will you see life transformation.
3. Preach Shorter Sermons
Don't feel like you have to fill time for the sake of it. I recommend that as a beginner you aim for 25-30 minutes preaching time. If you finish any earlier than that I can guarantee you won't get any complaints. 

We've all listened to rambling preachers. (I've been one myself!)
Ramblers take us down rabbit trails and meander from one thought or verse to the next, without any clear structure or direction. This isn't much fun for anyone.
People can just tend to drift off while trying hard to look like they're paying attention…
…a bit like this guy!
By preaching shorter sermons you'll be forced to target and focus on your main point without getting off track.
Can you remember when people were saying Twitter would never kick off because of tweets being limited to just 140 characters? Yeah they got it wrong!
What people thought was a disadvantage with Twitter actually turned out to be a plus – with a limited number of words, we were forced to think about what we wanted to say, clarify and refine it until we could say it succinctly and precisely.
Sometimes I preach for 30 minutes, sometimes 45 depending on where I am and if my making my point needs this amount of time. 
Longer sermons don't always mean better sermons. Most of the time longer sermons are simply more painful.
So, always remember: your purpose is not to fill time, but to get a message across.
4. Talk Like a Normal Person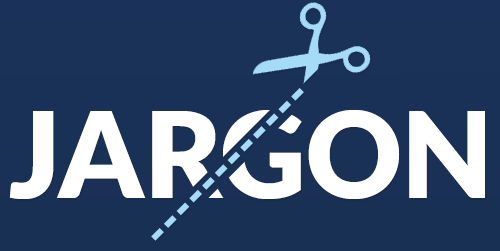 It's good to understand what your Bible school professors says, but please don't talk like them. Talk like the people in your church.
Just cut the jargon.
Please don't misunderstand me here. I'm not telling you to water-down or dumb-down your preaching.
I just want your people to understand it…
Definitely preach the great theological truths from the Word… but please explain them.
If you're going to talk about the atoning penal propitiation of Christ then, rather than impressing your listeners with your wide ranging vocab, explain what these precious words mean.
Do what Jesus did: use great stories to illustrate your sermons and always try and give real life examples.
5. Application, Application
Sermons from fresh preachers right out of Bible school can sometimes be long on biblical commentary but lacking in life application.
Our homiletics classes teach us how to reach the heart of the text but how then do we reach out to the hearts of our people? I must admit, it took me a while to get my head around this one. 

Bring the Bible to life: When you are preparing your sermon outline, always start with the end in mind. What do you want your listeners to take away with them? How can they apply what they've learned?
You want your people to be doers and not just hearers only.
As you grow close to your people, and you get know where they're at and learn to love them, your instinct for life application will sharpen.
"A sermon fails, though it be well presented, biblical and inspiring, if it has no call to action." [Tweet this]
6. Get Feedback
Nothing will improve your preaching like good, honest feedback.
As you shake hands in the foyer of your church, I know it's nice to hear "Great sermon today!" but it's also good to get some more constructive feedback. 
Andy Stanley, senior pastor of Northpoint Community Church, recommends preachers to watch themselves preach. This can be painful! He goes on to say that this will cause you to either get out of preaching or get better, and I think there's a lot of wisdom in that.
If you have a group of preachers in your team or even trusted non-preacher friends, ask for critique.
I have been fortunate in that I've always been in a position where I get feedback on every sermon.
Why not download and print off my Sermon Evaluation Form and get fast and free feedback on your sermon content and delivery?
Don't get defensive; take it, learn from it and get better with it.
7. You'll Get Better With Time
Okay so my last top tip is this: Be patient with yourself and give yourself permission to grow. It will take time to find your voice and grow in confidence as you wield the sword of the Word.
So don't worry if you 'miss the mark' on a sermon, just keep going. One thing I always have in my mind is "The next time I preach is going to be the best time I have ever preached."
I believe every preacher should have 1 Timothy 4:13 & 15 taped to their wall:
"Until I come, devote yourself to the public reading of Scripture, to preaching and to teaching. . . . Be diligent in these matters; give yourself wholly to them so that everyone may see your progress."
Did you catch that last phrase? God is calling us preachers to show progress in front of the church, not perfection. Phew! 
Leaders are readers.
Leaders are learners. 
You've heard me say it here before but I'm going to say it again: a growing pastor has a growing church. As a leader, a pastor, a preacher and teacher you should always be setting time aside to invest into yourself.
Here are some ways to improve your preaching:
a) Listen to great preacher's sermons (here's who I'm listening to)
c) Take a look at the Preaching Rocket Core Coaching Program and find out how it will help you prepare and present better sermons.
"As communicators of the greatest message ever, we must be students of the craft of communication." [Tweet this]
One Last Thing…
Okay I know I only said 7 Tips but I really felt I needed to add one more thing because I think it'll really help.
I know that a lot of you reading this will be nervous or anxious at the prospect of preaching for the very first time. That's kind of natural but one thing that really helped me through this was something I heard once and it's stuck with me:
"The message is more important than you are."
Please don't think me rude… but you are irrelevant.
Let me explain…
When you're nervous or anxious, all of your focus is on you; you're worried if you'll do a good job or not and worried if people will like you. That's not important.
What is important is you have the incredible privilege to present God's Word to God's people. So try to take the focus off of you because it's only the message that God has given you for His church that's the priority.
There you have it!
Your first sermon can be a great sermon – if you learn from the best and prepare well.
Has this been helpful? Do you have any advice for newbie preachers? What helped you when you were first starting out? Come on Grow Church Champs, leave your awesome comments below!