Last Update 11th October, 2016.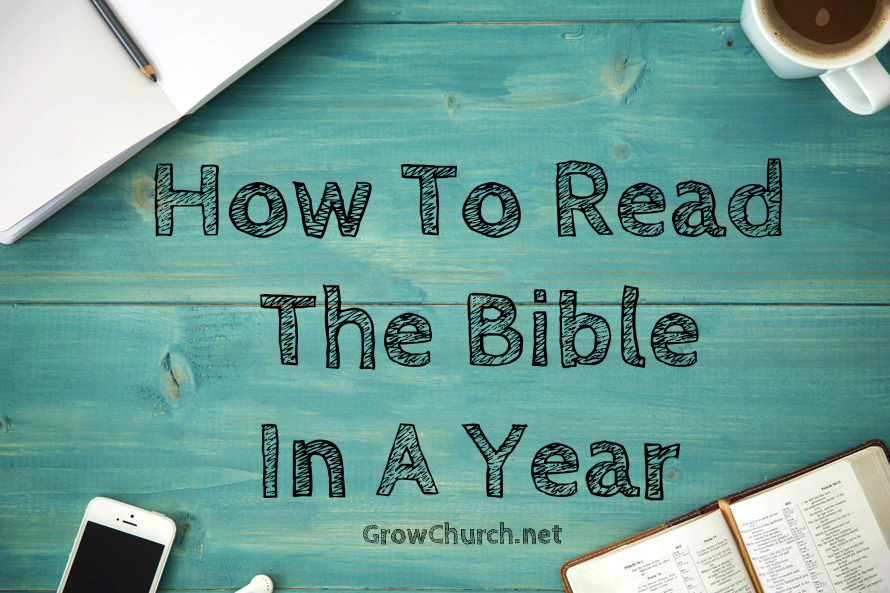 Welcome to the GrowChurch's very own online guide on how to read the Bible in a year.
Whether you want to read the the Bible in a year starting January the 1st as a New Year's resolution or you're beginning mid-summer – it's never too late to start!
Firstly, let me commend you for taking action and venturing to do a great thing!
There are many compelling reasons to read the Bible and benefits to it.
But there are also lots of dreamers who think about reading the Bible in a year but they keep putting it off until tomorrow.
For 95% of people that tomorrow will never come.
Why?
Because they will never take action.
You're not like that though – the very fact you're reading this blog post on how to read the Bible in a year shows you really are committed to your goal!
I'm about to show the 'how?' to reading the Bible through in a year, but only you can answer the 'why?'
What's your reason for wanting to read the Bible in a year? What's your motivation for developing a habit of getting into the Word daily?
Bite Size Bible
"A goal without action is pure hallucination. Success is the sum of small efforts repeated." [Tweet this]
Sometimes we expect to get from 'here' to 'there' in one fell swoop – the reality is, rather than one giant leap, success is more like a series of small, cumulative and daily steps.
Reading the Bible through in a year isn't as difficult as you think.
Sure, reading the Bible through in one sitting may seem like an over-bearing task but if you spread it out over the a twelve month period, break it down to small, bite sized daily steps that you can take and repeat – you'll be amazed at how much progress you can make in a short space of time.
You'll see how easy it really is to read the full Bible in a year.

So let's break it down…
The Old Testament has 39 books with 929 chapters. That's 23,214 verses and 593,493 words.
The New Testament has 27 books with 260 chapters. That's 7,959 verses and 181,253 words.
The 1,189 chapters of the Bible can be read in a year at a rate of 3¼ chapters per day. The Bible contains around 775,000 words. The average adult reads 250 words per minute. That means if you read the Bible for just 10 minutes per day, you'll get through the whole thing in a year.
Your Plan, Your Pace
To start reading the Bible in a year, give yourself a modest and realistic goal.
This depends on your reading style and finding the best way that works for you.
There's actually a cool little online test you an take to find out how many words-per-minute you can read and find out exactly how long it will you to read the Bible!
Everyone can find 10 minutes in their day, whether early in the morning, during a lunch break, or before going to bed.
Also keep in mind that you don't want to rush it – you actually want to digest what the Word says, not just skim-read.
You want absorb the Word into your heart and mind.
You want the Word to transform you. You want to apply what you've read each day to your walking around, going to work, family life.
"Prayer: How you talk to God. Scripture: How God talks back." [Tweet this]
After deciding to read the Bible in a year, most people have two questions: which translation and what Bible reading plan should should I use?
Which Bible translation should I read?
Deciding which Bible translation is really down to you and what your personal preference.
Personally I like to use the New King James Version (NKJV).
You are much likely to succeed in reading the Bible in a year if you choose a version you find easy to read.
Online or Hardcopy?
Online: If you prefer to read on your smartphone, PC or tablet, both YouVersion and BibleGateway have every translation available in almost any language. Now the Bible is an app – go to YouVersion and you can download the app for free.
Hardcopy: There are literally hundreds of study Bibles, women's Bibles, Bible's for youth, children's Bibles and more available nowadays.
If you don't have one yet; take a look at different Bibles available on Amazon here.
What Bible reading plan should I use?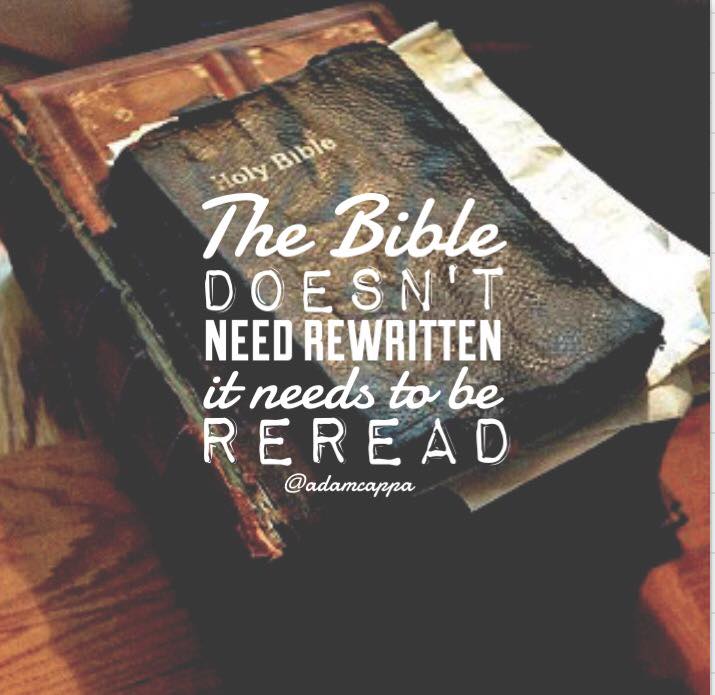 Reading through the Bible in a year is such a rewarding experience, and following a Bible reading plan can help you do it!
There are lots of Bible reading plans to help you read the bible systematically in a year.
Here's the one I use. Feel free to download and print it for yourself. It's good regardless of what time of year you're starting.
Biblegateway.com is the best online resource, with hundreds of Bible reading plans to choose from. You can track your progress, receive daily reading reminder emails, and print monthly lists of readings for offline use. You can start, pause, or end a reading plan at any time – at your own pace.
All you need to do is to decide what kind of reading plan you want to follow.
Here's the full list from Biblegateway:
This plan takes you through the Bible in a year, with passages from both the Old Testament and New Testament each day.
Rather than read the Bible in order of books, it can be really interesting to read the Bible in the chronological order in which its stories and events occurred. It's especially interesting and insightful when reading 1 & 2 Kings, 1 &2 Samuel inline with the Psalms.
Read the Bible in a year from start to finish, from Genesis to Revelation, front to back.
Read the books of the Bible as they were written historically, according to the estimated date of their writing.
"The more time you spend in the Word, the more you long for your time in the Word." [Tweet this]
Additional Options
Memorise the Bible
Why not consider memorising a verse a day? A week? Meditate on a verse and allow God to speak to you through it.
Here are the top 100 Bible verses to memorise.
Speak out the Bible
Faith comes by hearing right? Well, why not start the day by speaking God's Word over yourself and declaring who you are in Christ? Try this even for two weeks – it totally changed my life.
Here are 48 declarations straight from the Bible that speak about your identity in Christ.

Keep a Devotions Journal
Personally, when I am reading through the Bible in a year I like to keep a devotions journal. I learned how to do this by reading Wayne Cordeiro's book The Divine Mentor.
It's a good idea to keep a journal of what God is saying to you as you read the Bible in a year. Here's how to keep a devotional journal step-by-step.
So, choose a reading plan and get ready for the incredible journey of reading through the Bible, one day at a time!
Now that you know how to read the Bible in a year, the only question left to ask is: when will you start?
Take up the challenge and you'll never be the same again!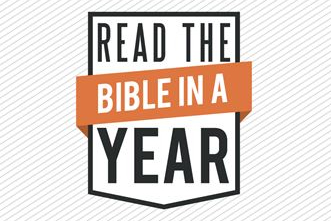 Are you ready to take up the challenge and read the Bible – all of it – in the next 12 months?
What are you expecting God to do through you in the next year as you commit to this goal?
Share your comments below.