Are you wondering how long it should take to write a sermon?
You're not alone.
As a preacher I've been there, spending hours in isolation, overdosing on caffeine and wrestling with the clock to write engaging and impactful messages…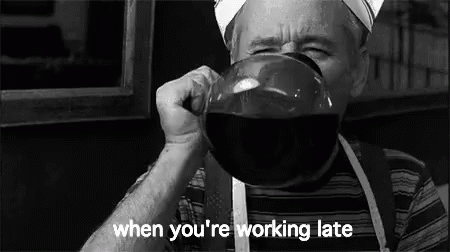 On average, a preacher spends 13 to 15 hours per week planning a sermon, though this isn't a one-size-fits-all answer.
The amount of sermon prep time you need will vary depending on factors like:
Your personal experience
And the amount of research involved
Some sermons may flow effortlessly, while others demand more time and attention.
In this article, we'll explore the average time preachers allocate to sermon preparation and uncover practical strategies to help you streamline the process.
What The Studies Say
Thom Rainer conducted a comprehensive survey involving 1,066 pastors, seeking insights into their weekly sermon preparation.
The results offer a fascinating glimpse into the time, energy and pure dedication that goes into Sunday sermons week after week.
69% of preachers reported dedicating anywhere from 10 to 18 hours to writing sermons, making up a significant portion of their weekly workload.
Interestingly, pastors of smaller churches tend to spend less time prepping sermons than pastors of bigger churches, likely because most are bivocational.
Now let's peek into the routines of some of the most well-known and popular preachers of our day to see how long it takes them.
Andy Stanley has mentioned he typically spends around 15-20 hours on sermon preparation.
Joel Osteen, according to Forbes, "spends hours" on each of his (oddly specific) 27-minute sermons.
Craig Groeschel has mentioned that he dedicates approximately 12-16 hours to sermon prep.
Mark Driscoll typically takes 10-12 hours to get his sermons preach-ready.
John Piper once noted he spends about 14-16 hours on sermon preparation.
John MacArthur has stated he spends a substantial amount of time, sometimes investing 32 hours or more on one message.
How Long Does It Take To Write A Sermon?
The process of writing a sermon outline can take anywhere from just 2 hours to 32 hours depending on the depth of research involved.
While the actual writing phase may only take an hour or two, coming up with interesting stories and illustrations and crafting a memorable bottom line might extend to four.
And certain sermons demand more extensive research. For instance, when tackling a technical or intricate subject you're less familiar with, dedicating several hours across a span of days to gather sufficient information for a sermon outline becomes paramount.
Conversely, if you're well-versed in your message, bypassing the research phase allows you to dive directly into writing.
If you're just getting started with preaching I recommend picking a topic or verse you know well so you can spend less time researching and more time rehearsing.
You can write sermon outlines quickly if you:
Appoint a preaching team to help lighten the load
Map out your main points before you start writing
Split your messages up into 4 to 6-week sermon series
The simpler the better. Avoid overloading your sermon with too many points
Use a sermon calendar to plan out your preaching for the year
Here's How To Write Sermons Faster ⚡️
You need to preach fresh and compelling sermons every Sunday to keep people coming back for more.
And yet, 32% of preachers say they don't have enough time to prepare well.
The good news?
Sermon preparation doesn't have to be a stress-inducing marathon…
Introducing… Killer Sermons Academy:
A complete step-by-step system for preparing and presenting powerful sermons in the most efficient and time-saving way possible.
Say goodbye to lost hours buried in solitary research wrestling with elusive outlines and say hello to the exact formula you can follow to claim back your Saturdays.