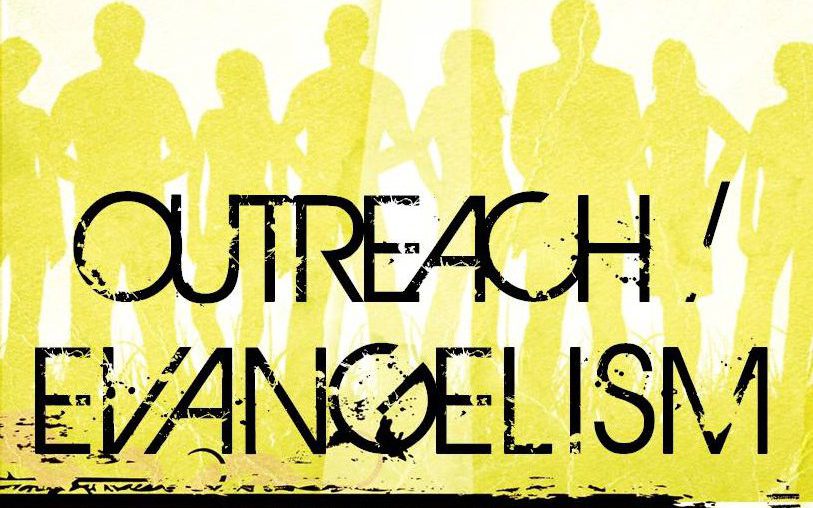 Today I'm going to share with you an easy yet effective church evangelism idea that, if you're not already doing, you can start applying immediately and see results.
The unfortunate truth is some churches really play hard to get…
The church website (if they have one at all) doesn't have any church service times, they have little or no signage on their building or on the road and nobody can find a telephone number!
I'm sure it's not intentional but maybe intention, or lack thereof,  is the issue.
Purposely make it as easy as possible for people to find you.
Make your church visible, put your church on the map, get it on the radar.
Every member of your community should at least know where you are.
The first step to getting people through your doors is letting them know you exist!
What's the Best Way to do Church Evangelism?
There was some research done a while ago now (See: The Inviting Church, 1987 p. 44), which showed the most effective ways to get people into your church. Here is what was found:
86% were invited by friends or relatives

6% were invited by the pastor

6% through a church outreach event

2% through advertising
Thanks to the friendship factor, a vast majority of church growth happens because of personal invitation.
So if personal invitations by existing church members is the most effective way to grow the church, how can we equip our people to make as many personal invites as possible? 
Our challenge as pastors and leaders is helping members to invite their unchurched family and friends.
An Effective Low Cost Church Evangelism Idea
OK, here it is. Are you ready for a revolutionary and powerful evangelism method? Are you sitting down?
Print out flyer invites about your next sermon series and give them to your congregation.

The key is to preach how Jesus preached – on topics that people were interested in.
You can easily design your own flyers or get someone else to do it cheaply with websites like Fiverr.com giving professional designs at a really low cost.
With the card invites focus on the church, not the pastor or person. Your card invites should include info like:
Your service times,

A phon

e number/email for the office,
A map/address
Your church website
Social media links to Twitter, Facebook etc.
Print them by the thousands and give them to your church members to give out.
There are so many opportunities to hand them out everyday: standing at the bus stop, when paying for a taxi fare, while waiting in line at the Post Office, ordering your Big Mac at McDonalds. The possibilities are endless.
You could maybe set a challenge to your church congregation to hand out a minimum of 2 church flyers a week.
Perhaps you could organise a monthly 'Invite Your Friends to Church Sunday'.
This is easily achievable. 2 a week is 104 flyers given a year.
Now times that by how many people you have in your church…
Not everyone may be comfortable with sharing their faith but most are excited to invite people to church.
It's stupid simple right? Simply but effective. 
Recommended reading:
Push past your attendance barriers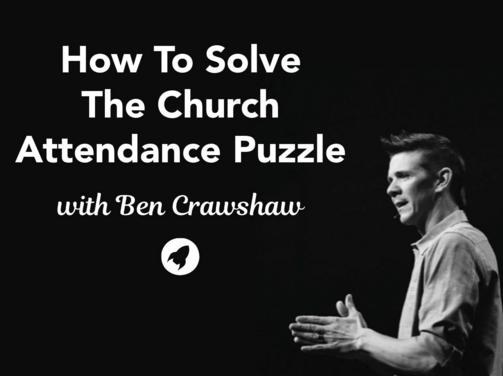 If you want help to get from where you are to where you want to be, I have some deeper practical help.
How To Solve The Church Attendance Puzzle is a completely FREE webinar that's going to show church leaders how to break through attendance barriers that limits growth and take their churches to the next level.
In this webinar hosted by Ben Crawshaw you'll learn:
1. The biggest mistake churches make that costs them attendance (You'll be surprised… it's not what you think!)
2. How to get more people at your services (and keep them coming back)
3. The best way to get this Sunday's guests to return next week
Register here. (only 200 spots available!)
Whether your church is 50, 150 or 250 people, I know this live event is really going to help you get your church unstuck.
What's bought new people to your church?
What's worked for you, what hasn't worked? Please scroll down and share your insights with us.