This is the ultimate list of best books for Christian leaders.
You'll find dozens of handpicked recommendations below, covering topics like:
Church leadership
Self-care
Preaching
Let's start with a shortlist.
These are the three books I recommend every Christian leader to read:
🏆 Top 3 Christian Leader Books 🏆
1. Deep & Wide (#1 Ministry ⛪)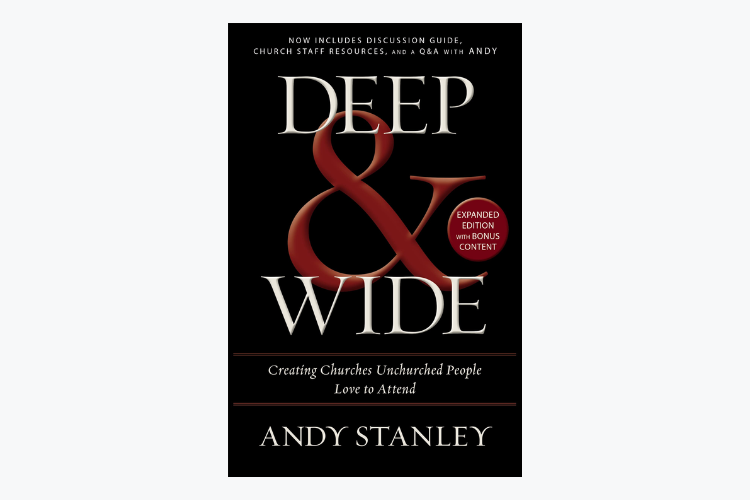 Deep & Wide by Andy Stanley is – hands-down – the best book on church strategy I've ever read.
I've gone through it several times and always refer back to it for a refresher.
It dives deep into North Point Community Church's strategy of creating churches that unchurched people absolutely love attending.
Stanley shares his personal journey, including overcoming challenges like a church split and a high-profile divorce. It's a refreshing blend of passion, wisdom, and actionable advice.
The premise of the book is very simple:

We need to be outward-focused, not inward-focused.
Whether you're a pastor, youth leader or volunteer, Deep & Wide will motivate you to reach people for Christ and show you how to do it.
2. At Your Best (#1 Personal Growth 🎯)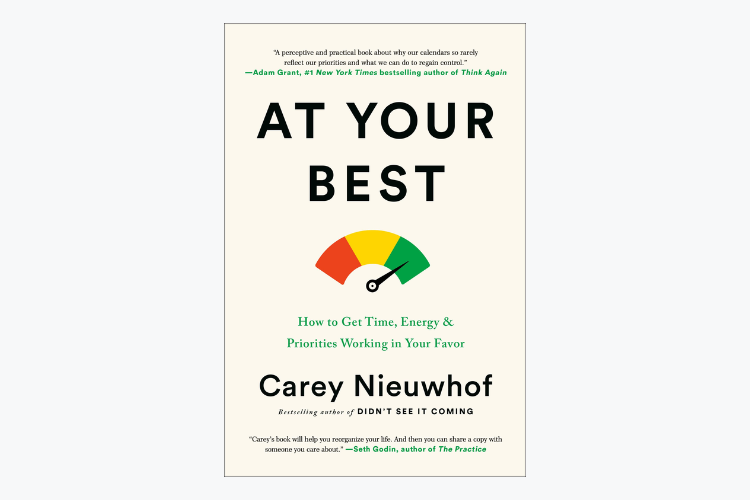 This book is the result of Carey Nieuwhof's personal journey from burnout to finding a better way to manage time and energy.
As a pastor, father, husband, employer and counsellor, Nieuwhof struggled with overwhelming responsibilities and a constant feeling of not having enough time.
Then he had a breakthrough realisation that it's not about the quantity of time, but rather how we harness our energy to accomplish specific tasks each day.
In this book, Nieuwhof shares his insights and strategies for cracking the code of burnout and effective time management.
You'll learn how to avoid the trap of constant overwhelm, optimise your energy, prioritise tasks and achieve greater productivity.
3. Preaching Killer Sermons (#1 Preaching 📣)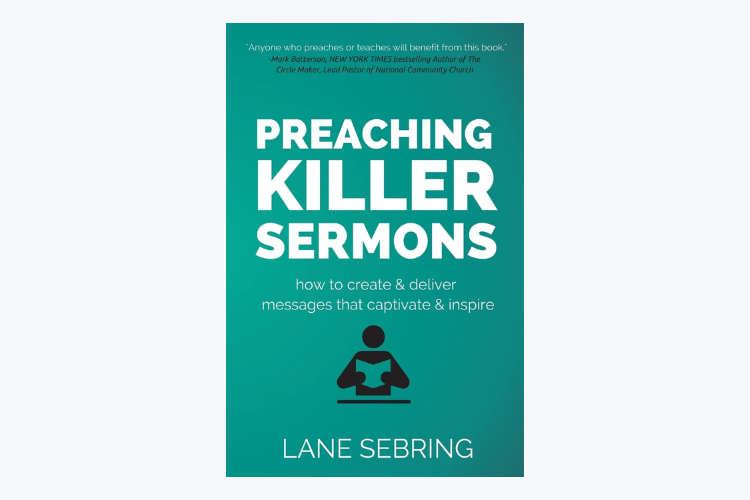 Preaching Killer Sermons by Lane Sebring is a game-changer for pastors and preachers looking to elevate their preaching and make a lasting impact.
Going beyond theory, Lane Sebring equips you with practical techniques to prepare and deliver powerful sermons, even with limited preparation time.
You'll discover the secrets to capturing your audience's attention, structuring impactful messages and communicating in a way that connects.
If you're ready to take your preaching to the next level, this is a must-read.
4. Simple Church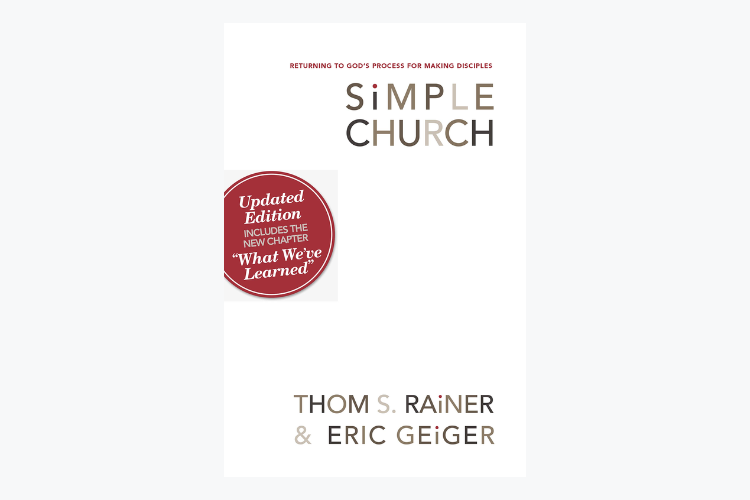 Join the simple revolution with Simple Church by Thom S. Rainer and Eric Geiger.
This #1 national bestseller takes you back to the core principles of Jesus' gospel-sharing methods and helps you say goodbye to complexity and hello to a simplified approach to church that truly matters.
Based on case studies of 400 American churches, it reveals the power of clarity, movement, alignment and focus in making disciples.
5. Didn't See It Coming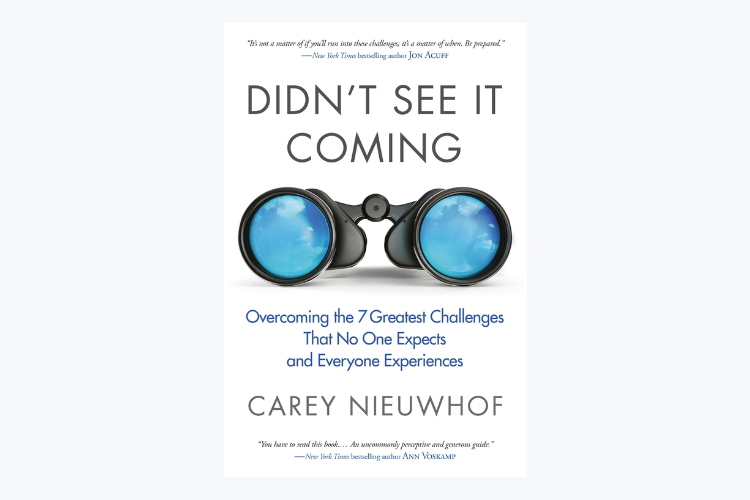 In this book, Carey shares powerful insights on how to predict and alter the outcomes of cynicism, compromise, disconnectedness, irrelevance, pride, burnout, and emptiness.
Whether you're anticipating these challenges or currently struggling with them, Carey provides practical tools and guidance to help you break free and move toward a future filled with purpose and vitality.
It's about thriving through troubles and not letting life's obstacles hold you back.
6. Leadership And Self-Deception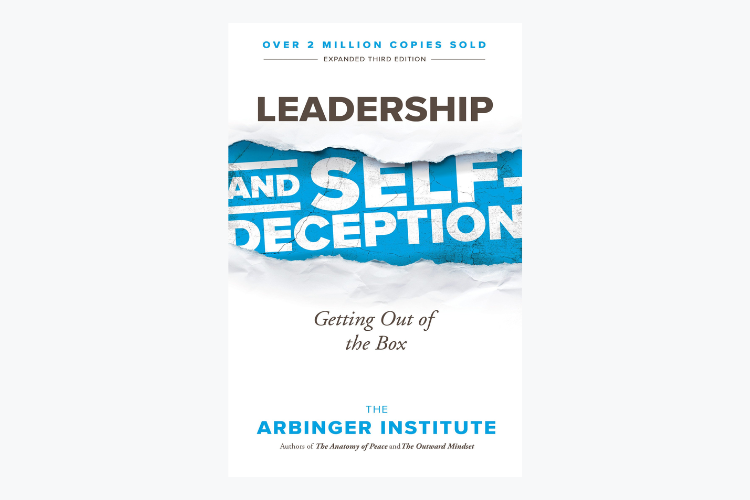 Leadership and Self-Deception is an internationally acclaimed book that has sold over 2 million copies worldwide.
It explores the profound impact of motivation, conflict, and collaboration on individuals and organizations.
Through an engaging story, it reveals how we deceive ourselves about our true motivations, hindering personal and professional growth.
The book offers practical strategies to break free from self-deception, become more self aware and improve relationships.
7. Spurgeon The Pastor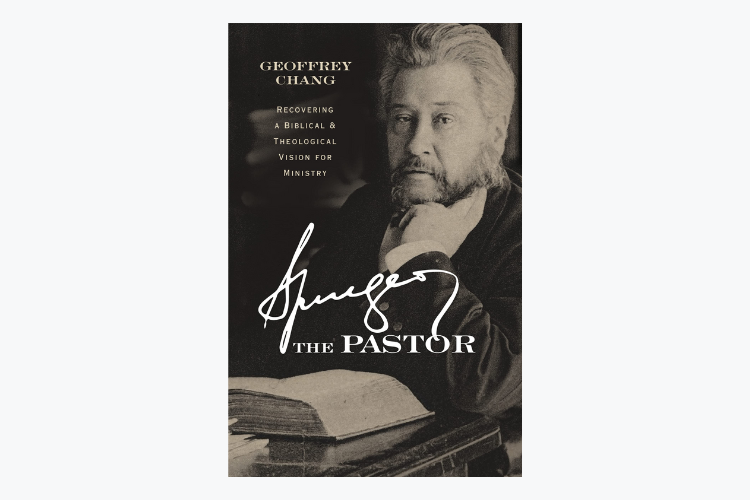 Spurgeon the Pastor by Geoffrey Chang explores the timeless ministry vision of Charles Spurgeon, known as the Prince of Preachers.
In an era long before the rise of mega-churches, Spurgeon led a congregation of over 5,000 people with a biblical and theological approach to ministry.
This book challenges pastors and church leaders who feel pressured to adopt worldly strategies for church growth
It offers insights and inspiration for pastors and church leaders seeking a renewed understanding of biblical and theological foundations for their own ministries.
8. The Purpose-Driven Church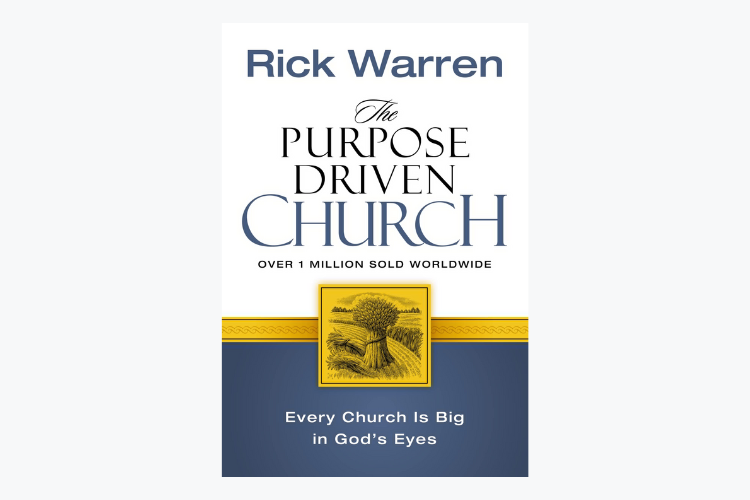 The Purpose Driven Church by Rick Warren is a timeless guide that offers practical advice for church growth without compromising the core message and mission.
With straightforward examples and a no-nonsense approach, Warren provides valuable insights into building and maintaining a healthy, thriving church.
Despite being published in 1997, the wisdom and strategies shared in this book remain as relevant and effective as ever.
Whether you are a pastor, church leader or simply interested in understanding how to grow a church, this book serves as a valuable resource with practical, actionable advice that can be applied to any church setting.
9. You Lift Me Up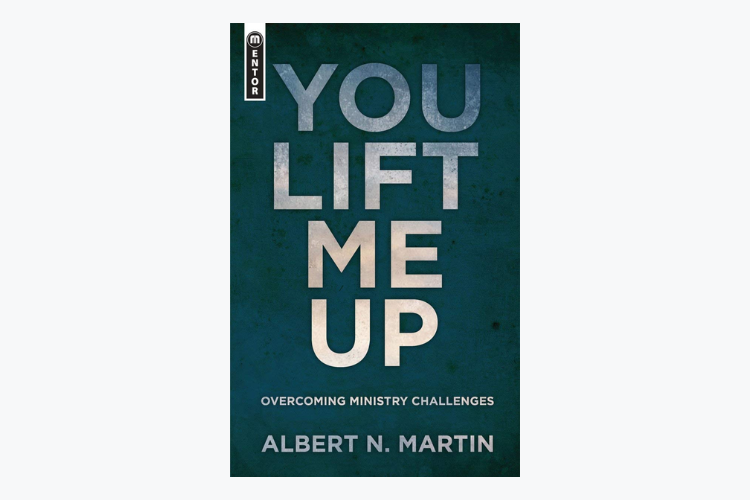 You Lift Me Up by Albert N. Martin provides insightful wisdom and practical guidance to help Christian leaders facing various challenges in ministry.
The book addresses the subtle ways Satan attacks pastors, from distractions and neglecting important duties to appealing to pride and self-sufficiency.
Albert Martin exposes these dangers and offers strategies to preserve pastors for long-term service to the glory of God.
Whether you are aspiring to ministry, currently in ministry or supporting those in ministry, You Lift Me Up offers a blend of spiritual insight, practical advice, and experience that can help pastors remain steadfast in their calling.
10. Ordinary Discipleship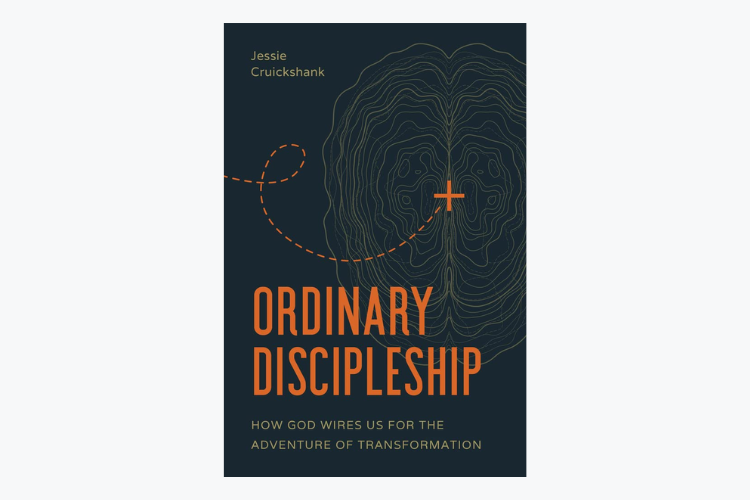 Ordinary Discipleship by Jessie Cruickshank is a book that challenges the notion that only spiritual superstars can make disciples. Jesus called ordinary people to follow Him and be part of the discipleship journey.
Drawing on Joseph Campbell's hero's journey framework, the book explores the intersection of adventure, brain science, and passionate faith to call readers to embark on the greatest adventure of all – ordinary discipleship that leads to transformation.
11. Future Church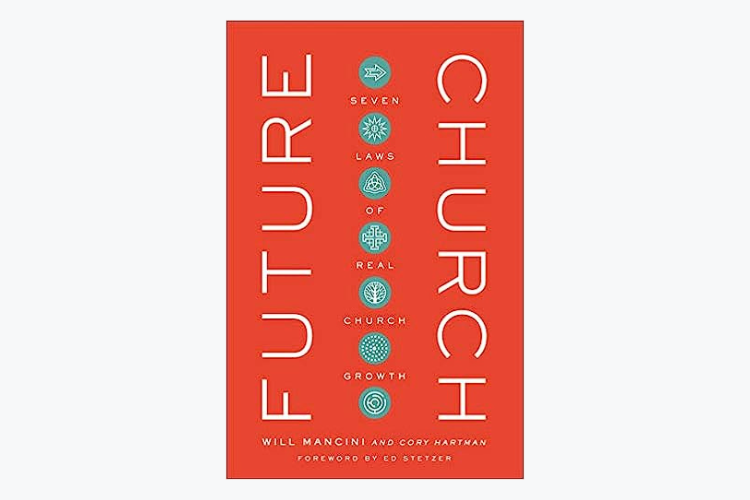 In this book, Will Mancini tackles the pressing issue of church growth models that prioritise numbers over making disciples.
Through engaging stories and a firm scriptural foundation, Mancini presents seven transformative laws for genuine church growth and encourages pastors and ministry leaders to shift their focus towards fulfilling Jesus's Great Commission with authenticity and joy.
Future Church offers a refreshing perspective on the future of the church, challenging conventional approaches and emphasising the significance of disciple-making.
12. Spiritual Leadership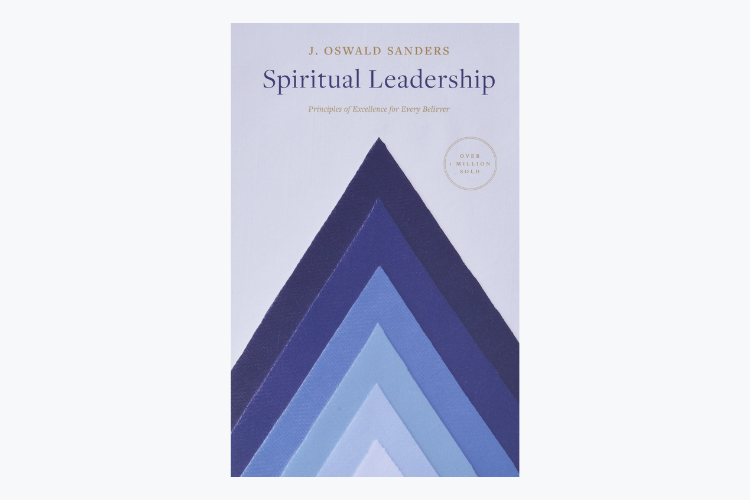 With over a million copies sold, Spiritual Leadership by J. Oswald Sanders is a time-tested and widely acclaimed book that addresses the crucial need for capable and devoted leaders in the church.
Drawing from Scripture and the lives of notable figures like Moses, Nehemiah and the apostle Paul, Sanders presents key principles of leadership.
He explores topics such as the cost and responsibility of leadership, tests of leadership, essential qualities and criteria, the art of reproducing leaders, and the indispensable requirement for leadership.
This classic work serves as a guide to unlock your leadership potential and witness how God can work through you to accomplish remarkable things for His honour and glory.
13. Why Men Hate Going To Church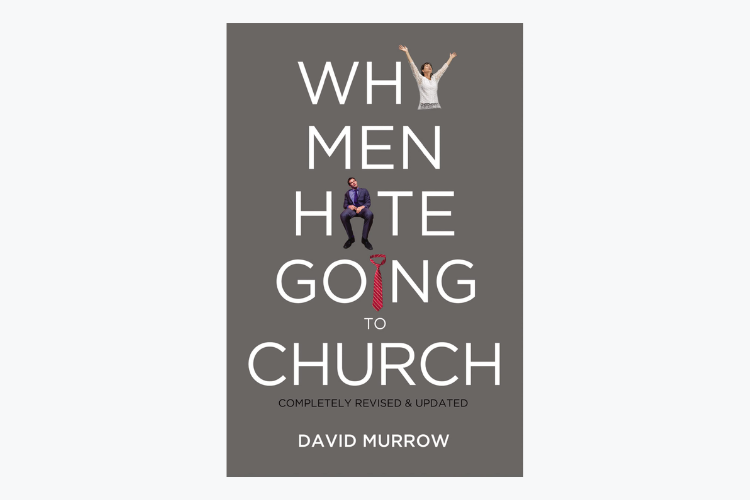 David Murrow's book uncovers the real reasons behind men's reluctance to lead, volunteer and engage in the church and offers practical solutions to reverse the trend.
With a rallying cry for the church to recognize the importance of men, Murrow's book is a compelling wake-up call.
14. The 5 Levels of Leadership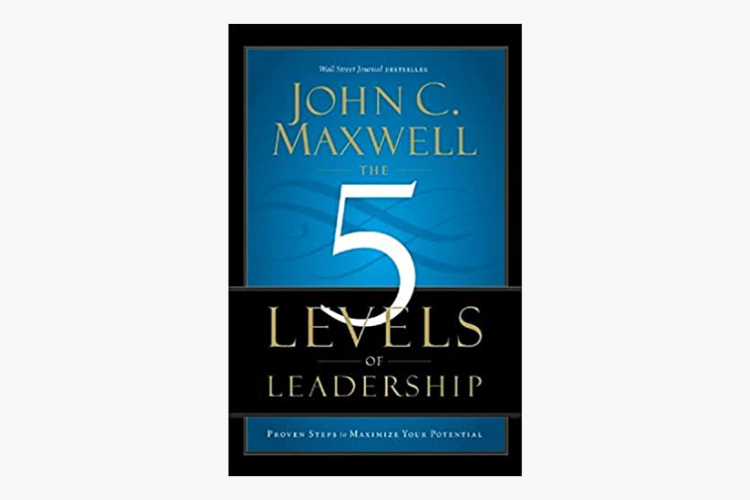 This is the only John Maxwell book on this list because, in my view, it's the best one.
The 5 Levels Of Leadership is about how genuine leadership goes beyond mere titles or positions.
Maxwell walks you through 5 distinct levels every effective leader must traverse to maximise their potential:
Position: People follow because they have to
Permission: People follow because they want to
Production: People follow because of what you've done for the organisation
People Development: People follow because of what you've done for them personally
Pinnacle: People follow because of who you are and the values you represent
Maxwell provides practical strategies for mastering each level of leadership.
15. Canoeing The Mountains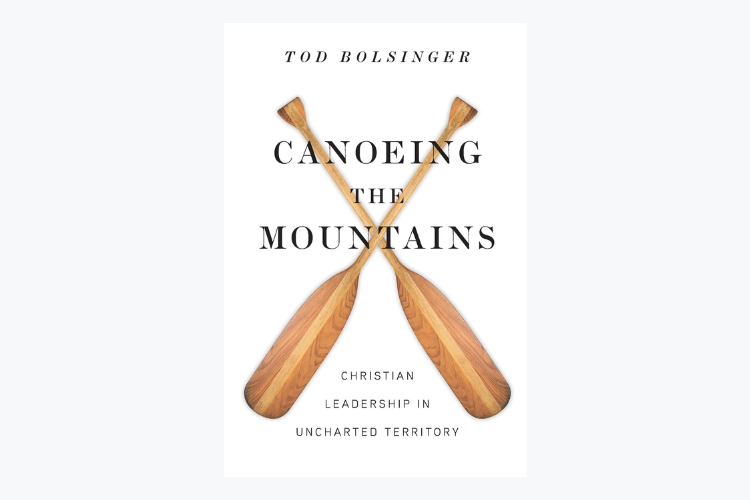 Tod Bolsinger's book, Canoeing the Mountains, explores the challenges of Christian leadership in an ever-changing world.
Inspired by Lewis and Clark's journey in the Rocky Mountains, where their plans had to adapt when faced with unexpected terrain, Bolsinger provides valuable insights for leaders in uncharted territory.
With a focus on the need for flexibility and adaptability, Bolsinger draws on his experience as a pastor and consultant to offer practical tools and fresh perspectives for leaders navigating complex cultural contexts.
16. Jesus, Save Me From Your Followers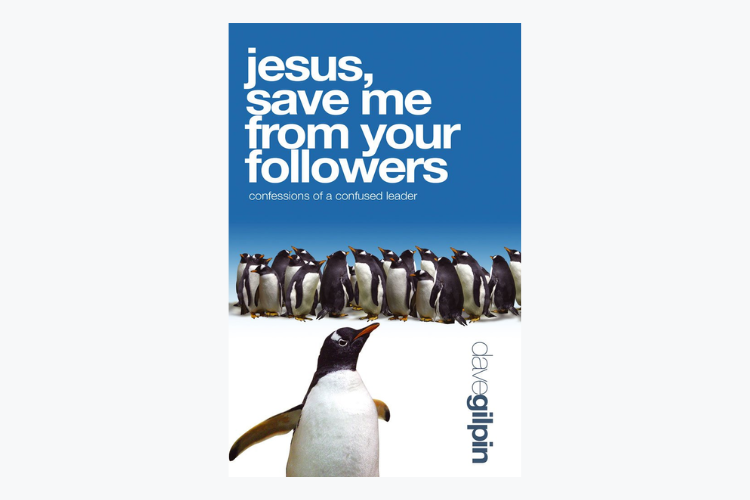 In Jesus, Save Me From Your Followers, author Dave Gilpin challenges conventional wisdom in the world of Christian leadership teaching.
By sharing his own triumphs and tribulations, Gilpin offers invaluable insights for leaders, serving as a cautionary tale and a compass to navigate the intricacies of leadership and hopefully avoid some of the common pitfalls.
17. Leaders Eat Last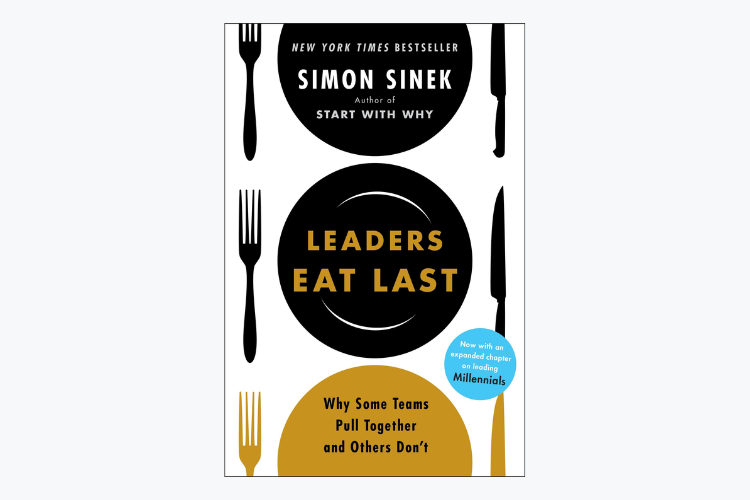 In this New York Times bestseller, Simon Sinek (author of Start With Why) reveals the secret behind why some teams thrive and others falter.
Drawing from his experiences working with organisations worldwide, he uncovers the one critical factor that sets successful teams apart:
Trust.
Through captivating stories, Sinek explores how exceptional leaders create environments where individuals collaborate effortlessly and achieve extraordinary results.
He shares a profound lesson learned from a Marine Corps general: "Officers eat last." This principle signifies that great leaders prioritize the well-being of their team above their own comfort and safety.
From riveting military anecdotes to gripping tales from the business world, Leaders Eat Last provides invaluable insights into building a culture of trust and cooperation.
18. Autopsy Of A Dying Church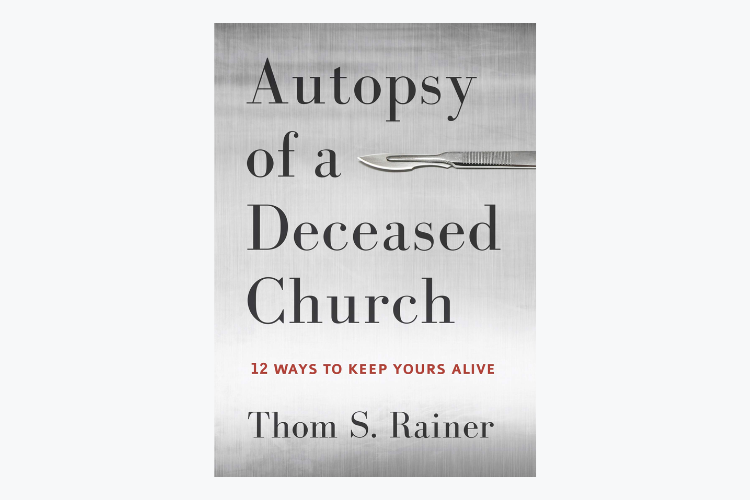 Drawing from his extensive experience in church growth and analysis, Thom Rainer unveils twelve common themes found in churches that have unfortunately perished.
However, this book is not a tale of despair; it offers valuable lessons on how to breathe new life into your church.
Whether you're a pastor or church leader, Autopsy Of A Deceased Church will lead you down the necessary steps required to keep your church vibrant and thriving.
19. 9 Marks Of A Healthy Church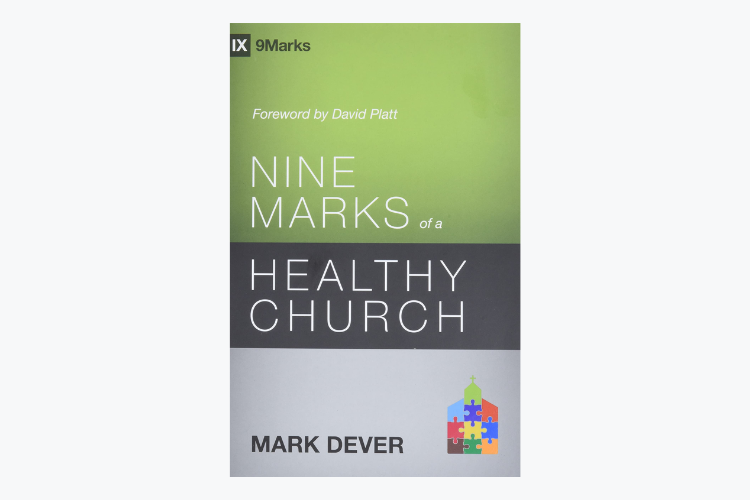 Uncover the keys to a healthy church in Nine Marks of a Healthy Church by Mark Dever.
This now classic text goes beyond church growth manuals, focusing on essential biblical principles for assessing and strengthening your church's well-being.
20. The Emotionally Healthy Leader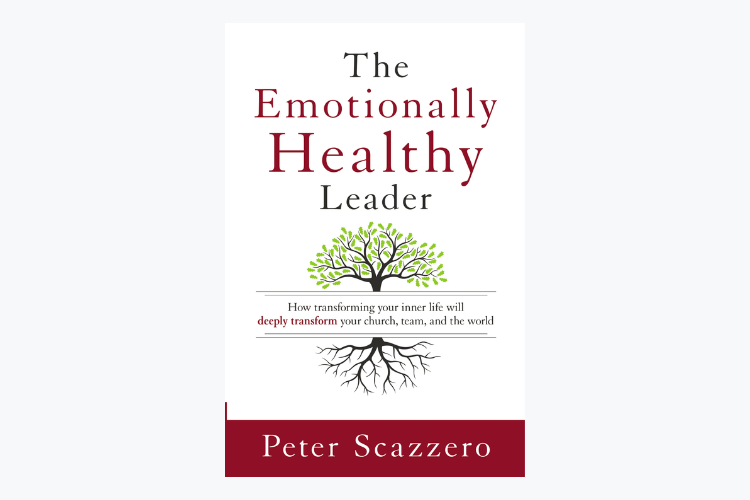 Discover the transformative power of inner growth in The Emotionally Healthy Leader by Peter Scazzero.
This insightful book guides leaders on developing a deep relationship with Christ, unlocking the profound impact it has on their lives and leadership.
With practical strategies, assessments, and real-life applications, Scazzero addresses coping with stress, decision-making, team building, culture creation and more…
More than a quick fix, this resource delves beneath the surface to cultivate lasting change.
21. Sticky Church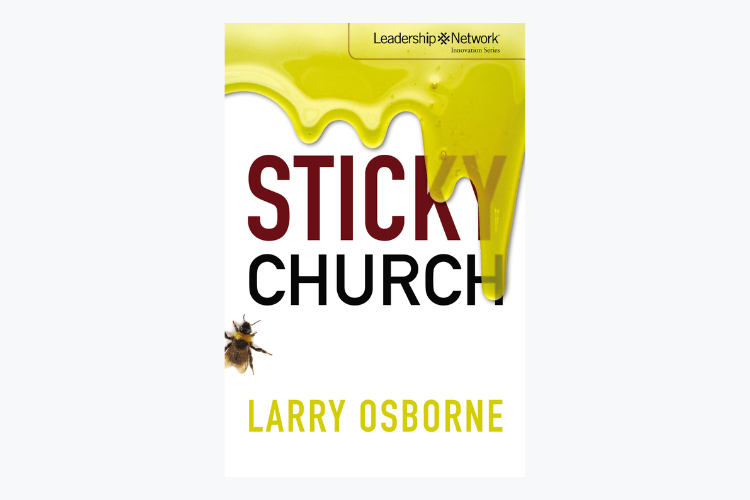 Unlock your church's potential with Larry Osborne's groundbreaking book, Sticky Church.
As a seasoned pastor, Osborne talks about closing the back door of your church, prioritising retention AND growth.
He unveils a proven strategy that has catapulted North Coast Church from humble beginnings to become one of the nation's largest congregations—without resorting to marketing gimmicks or elaborate programs.
22. Courageous Leadership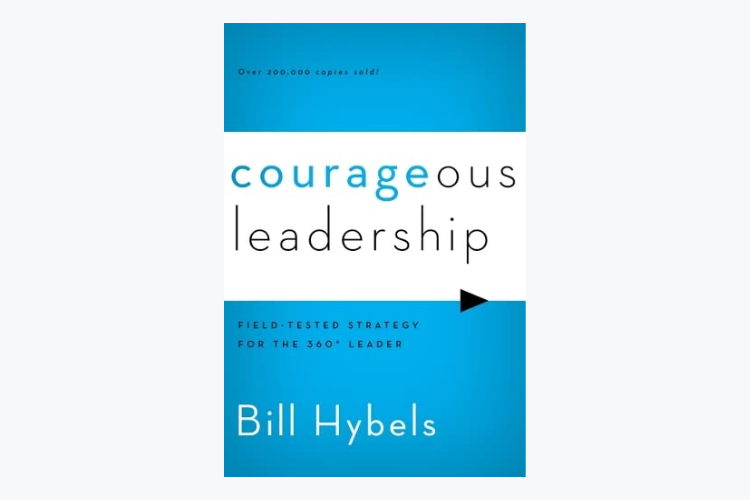 With over three decades of experience leading a thriving church, Bill Hybels shares invaluable lessons and frontline insights to help you rally believers, ignite change, and impact the world.
My favourite quote from the book:
"What makes my heart beat fast is engaging with leaders in local churches, because I believe that the local church is the hope of the world."
From developing a powerful vision to building a dynamic team, making crucial decisions to staying the course, this book equips you with the tools and inspiration to lead with unwavering faith.
If you're passionate about the church's mission and yearn to make a difference, Courageous Leadership is your ultimate guide to stepping into your leadership calling and transforming lives.
23. Lead Like It Matters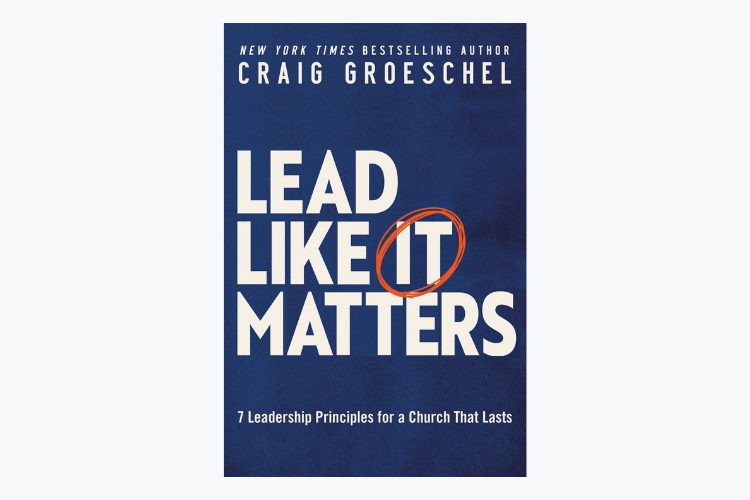 Unleash the power of effective leadership with Lead Like It Matters by renowned author and pastor, Craig Groeschel.
Drawing from his experience as the senior pastor of Life Church, one of the world's largest churches, Groeschel shares the key insights and principles for building a thriving and enduring ministry or organization.
With a blend of candid wisdom, biblical teachings, and practical advice, he guides you in recognising the intangible qualities that lead to success and implementing seven essential church leadership principles.
24. Next Generation Leader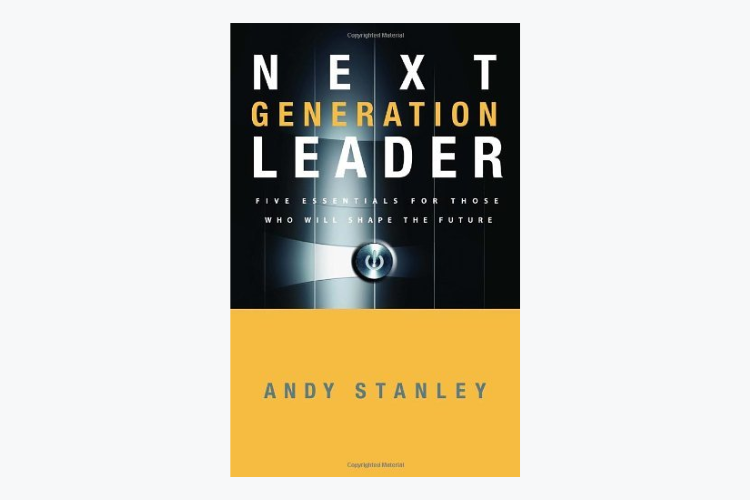 Unlock your leadership potential and shape the future with Next Generation Leader by renowned pastor and bestselling author Andy Stanley.
This book equips young Christians with the essential qualities needed to lead in ministry or the marketplace.
Drawing from his extensive experience in mentoring young leaders, Stanley shares practical wisdom and insights developed through his leadership training sessions.
He delves into crucial leadership characteristics including courage, clarity, competence, coachability, and character.
With straight talk and a focus on tomorrow's leaders, he provides guidance on discovering your strengths, overcoming fears, navigating uncertainty, finding a leadership coach and maintaining moral authority.
Whether you're a new leader seeking guidance or a mentor shaping the next generation, Next Generation Leader is a great go-to resource for cultivating leadership excellence.
25. Lead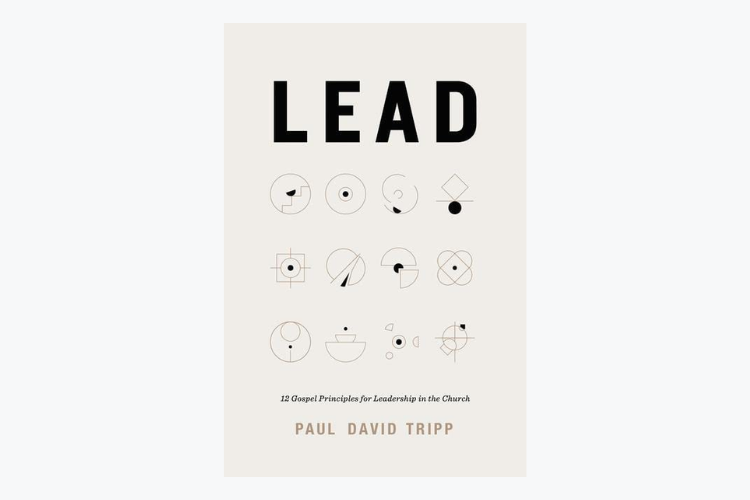 Amidst a prevalent leadership crisis in the church, Lead by Paul David Tripp offers a timely solution to help prevent pastors from leaving the ministry.
While the spotlight often shines on celebrity pastors, there is a hidden exodus of lesser-known pastors happening. Tripp asserts that the key to addressing this issue lies in fostering a robust leadership community.
Drawing from his extensive ministry experience, Tripp presents twelve Gospel principles that are essential for combating the leadership crisis.
What's Missing?
Is there a Christian leadership book that should be on this list?
Let us know in the comments below.