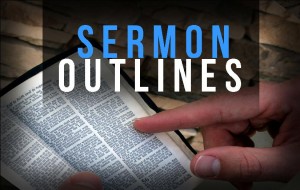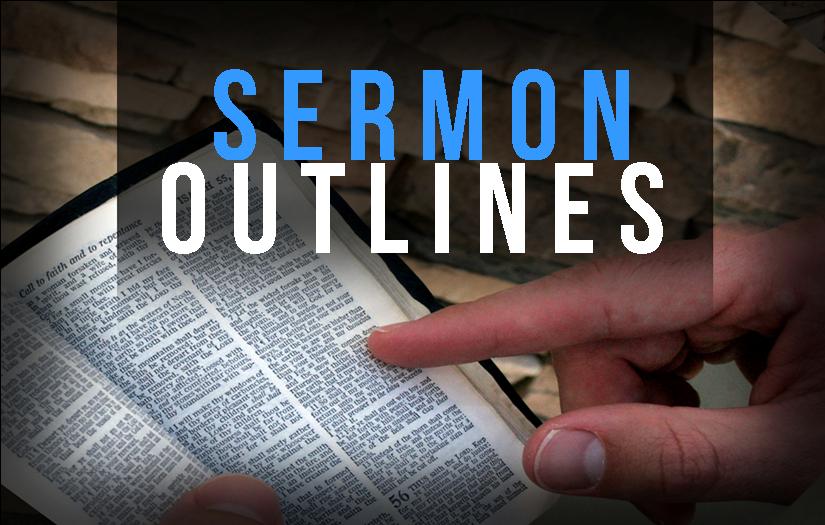 I think most people probably underestimate the preparation preachers go through before presenting at the pulpit each week.
The pressure of preaching powerful sermons and writing sermon outlines that stick week in and week out can be daunting, if not overwhelming for some.
Some church leaders and preachers can find writing good sermon outlines especially difficult.
This is why many pastors today look for shortcuts when writing their sermon outlines. Here's 3 of the most common:
1. Copycat Style Preaching
Desperate-for-inspiration preachers often steal other preacher's sermons, sometimes even word for word, from Christian TV, YouTube etc.
2. 'Ikea' Style Preaching
Instead of coming up with their own sermon outlines, some pastors might visit websites or buy Bibles with prefabricated sermons already made.
3. Recycled Preaching
Rather than seeking a fresh word for now, preachers with a bit of experience can go to their drawer of already preached sermons to polish up old content. Instead of serving fresh hot bread they serve the stale crusts of yesteryear.
Why do they do this?
Most preachers don't underestimate the power of preaching preparation, it's just that, well…as we've already said, the pressure to come up with fresh sermons every week can be overwhelming (especially if you're a bi-vocational pastor).
Other, seemingly more urgent things just eat away at your time. And before you know it, its Saturday and you're cup is empty.
Have you ever found yourself in this predicament? There is a solution.
Why Shortcut Preachers Are (Sort Of) on the Right Track
Pastors who look for sermon prep shortcuts have at least recognised that they are insufficient for the task. It's not up to us to come up with profound, pioneering new ideas and concepts each week. Don't put yourself under that pressure.
It's just that these shortcut preachers have they've tried to cover up their insufficiency in a self-sufficient way, namely, with shortcuts.
If you've woken up the fact that your insufficient for preaching (and I hope you have), you need to turn to what is sufficient for the task of preaching: the Bible.
I know I may be stating the obvious here but please stay with me…
Expository Preaching: When Sermon Outlines Are Automatically Generated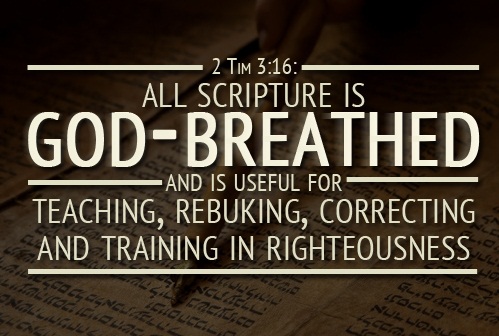 Maybe I shouldn't use the word 'automatically'…
I mean there's still some digging and work involved but one you get this, your sermon prep becomes much easier in the long run.
Once determine that you will do your own work in the text, you will quickly see that the Bible does all the heavy lifting for you. Not to mention, you'll be all the more confident knowing you're preaching the Word of God and nothing else but.
The Bible is all sufficient – the text already has everything you need for your best sermon yet.
"The expository preacher doesn't write his sermon. He discovers it." [Tweet this]
The very heart of expository preaching is simply saying what the Bible says. 90% of preachers preach topical sermons, that is, they choose what to say and then use the Bible to support their points.
Isn't it much better to reverse the process so you find out what the Bible says and then form your points around that?
5 Ways Expository Preaching Makes Writing Sermon Outlines Easier
How exactly does the expository preacher "discover" his sermon?
He studies the passage expecting it to provide him with these basic sermon building blocks:
1. What specific issue is the scripture portion addressing?
If you try to come up with your own issues to preach on, you risk preaching your own agenda, subject to the ever-changing whims of you and your church congregation.
Preaching expository sermons saves you from preaching an unbalanced Gospel; going through the scripture texts enables you to cover a broad number of issues over a year's preaching schedule.
2. The text writes your sermon outline.
As we've already said, topical sermon supports your own ideas and is influenced by external themes or topics.
On the other hand. an expository sermon gets its main idea, its main points, and its subheadings directly from the Scriptures. You will preach the Word, the whole Word and nothing but the Word.
The preacher becomes a bondservant of the text, working according to the thought of the inspired, original author.
3. The text supplies your theology lesson.
When we preach, one of our goals should be to present the passage within the context of the Bible.
Each passage contains a word or phrase that points to a broader topic and, if you take your cues from the text, any side-points you make will be relevant to your passage and your sermon outline.
4. The text supplies your gospel presentation.
Let the text prompt you regarding what angle to take on the gospel.
This way you will preach it with detail and nuance, since each passage provides a unique contribution to the gospel message.
5. The text supplies you with ample sermon illustrations.
To give you an example, recently I was looking at James 1:16-27, the famous "be doers of the word" passage.
I was surprised by how many ready-made sermon illustrations were ready and waiting in that passage.
These illustrations come from astronomy ("lights…no variation or shadow due to change," 1:17), childbirth ("brought forth," 1:18), agriculture ("firstfruits," 1:18), agriculture again ("implanted," 1:20), cosmetology (the word as a mirror, 1:23-24), husbandry ("bridled," 1:26), and clothing ("unstained," 1:27).
The Bible is rich and overflowing; every passage is packed full of sermon goodness.
Why would we struggle to write our own sermon outlines or copy someone else's when we can go straight to the source?
For more sermon illustration ideas and stories you can use in your preacher take a look at 7 Remarkable Stories You Can Use in Your Sermons.
Expository Preaching Puts God's Word in the Driving Seat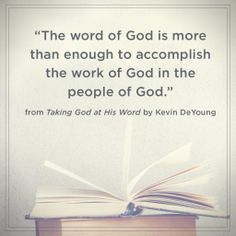 What makes expository preaching the best and most honourable way to preach is that it puts God's Word in the driving seat from start to finish.
Your only job as a preacher then, is to be faithful to the content and message of the Word.

This glorifies God because it gives him all the credit for whatever good the sermon does. It glorifies God because it makes the preacher a servant of God, rather than making the sermon a servant of the preacher.
"The Word of God is more than enough to accomplish the work of God in the people of God." [Tweet this]
Learning how to preach expository sermons will definitely make writing great sermons outlines a lot easier and a whole lot less stressful.
As most preachers preach weak topical sermons, writing your sermon outlines this was will not only make life easier for you but it will automatically put you in the top 10% in the preachers ranking.
Want a simple sermon system that will help you prepare and preach better sermons every Sunday?
As pastors and preachers we spend most of our working days (and nights) pouring ourselves into others but very rarely take the time to pour into ourselves.
In a recent study, they found a massive 90% of unchurched people choose a church based on the pastor's preaching.
That means the single biggest factor to growing your weekly attendance is the ability to deliver memorable and engaging sermons week-after-week.
That's why investing in yourself as a preacher is the best thing you can do to unlock the growth potential of your church.
And yet most of us get busy and end up trying to cram all of our sermon prep in at the last minute. This is super stressful… but there is a better way.
If you truly want to see a dramatic improvement in your preaching and claim your Saturdays back from grueling sermon preparation there's only ONE program I really recommend. Click here for the step-by-step preaching system I follow.