In this review we'll be look at what Ministry Pass is, what they offer, the different membership options and how they can help make your ministry more efficient.
If you have any questions, feel free to ask and I'll do my best to answer them.
If you're already a Ministry Pass member I'd love to hear from you! Please share your experience with us in the comment below.
Ministry Pass review quick summary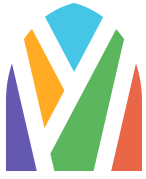 Website: MinistryPass.com
Price: 14 day free trial then $49/month
Best for: Pastors, youth pastors, children's pastors and home group leaders
Summary:
Many of us love to preach but know we don't prepare as as effectively as we could. Ministry Pass will save you time and money while taking your preaching to a whole new level.
The series bundles and sermons calendars they provide will revolutionize not only your preaching, but your Sunday school and youth programs too.
Ministry Pass give you the ideas and structure to work with so you can tailor the messages to your church's needs and make them your own.
Rating: 96/100
What is Ministry Pass?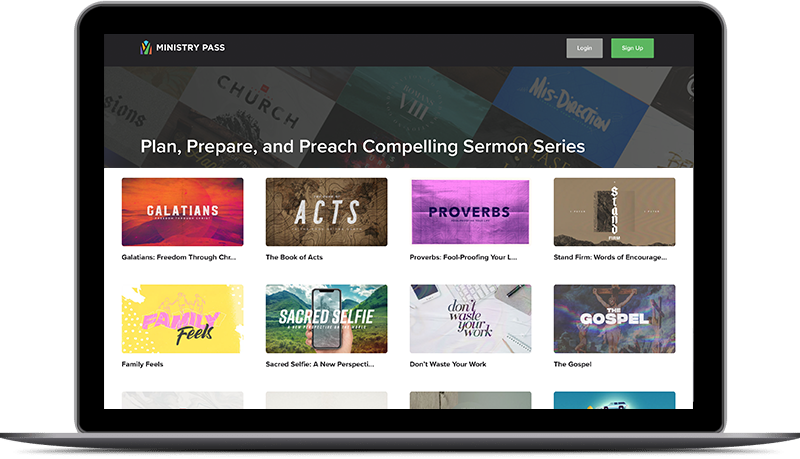 Ministry Pass is an all-in-one sermon series service.
The site gives you access to over 500 done-for-you sermon series bundles.
With Ministry Pass you can browse hundreds of beautifully designed sermon series and save
countless hours in sermon prep.
Complete with sermon graphics, video intros, slides, invites, talking points, social media graphics, sermon calendars and more.
They also provide kid's church and youth lesson series and small group discussion guides.
New topics and designs are added to their library every single month.
Ministry Pass allows you to test drive the entire service for free with their 14 day trial. Click the button below to take a look!

Inside Ministry Pass
This short video will…
Give you a sneak peak inside Ministry Pass​
Walk you through how to access the huge library of sermon series
Show you what's included in the sermon series bundles
1. 500+ ready-made sermon series
Most pastors spend a lot of time and energy cooped up studying, planning and writing sermon outlines week in and week out.
We know how to preach and usually we've no shortage of ideas…
The issue is putting all the pieces together.
This is where Ministry Pass step in and revolutionize the way we plan and prepare sermons.
With the huge sermon series library at your disposal you can quickly and easily find a suitable series for your church and use the talking points and illustrations to get your creative juices flowing and make it your own.
Whether you're looking for a preaching ideas for big events like Easter and Christmas, or for book by book or topical sermon series – they've got it all.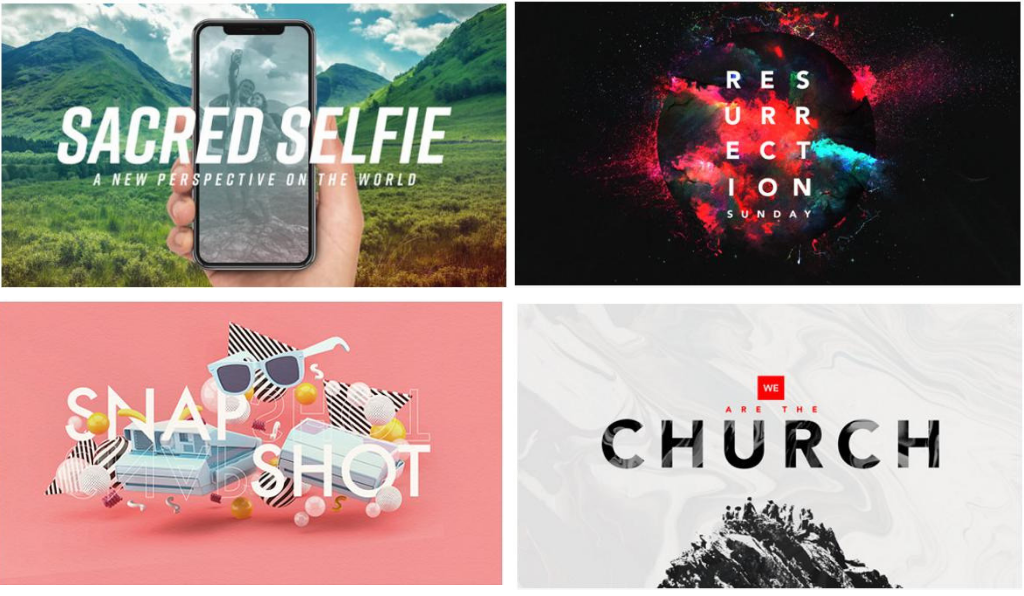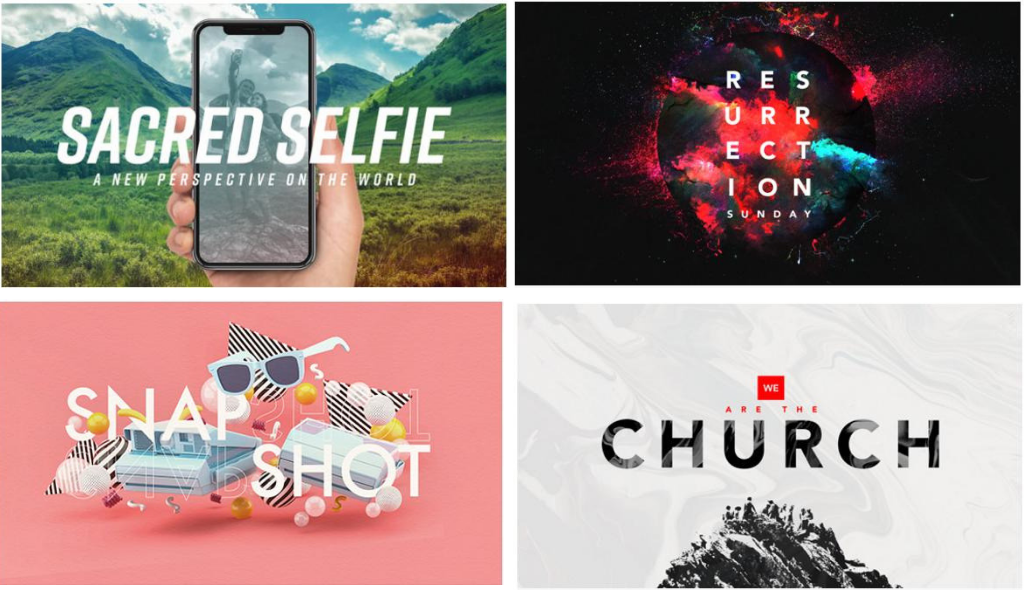 2. Ready-made youth series lessons, invites and games
With Ministry pass you'll also be able to plan out your young people's teaching calendar with topical and relevant teaching series that communicates the truths in the Bible in a way they'll really relate to.
With the youth sermon calendar you'll be able to plan out each your young people's ministry well in advance.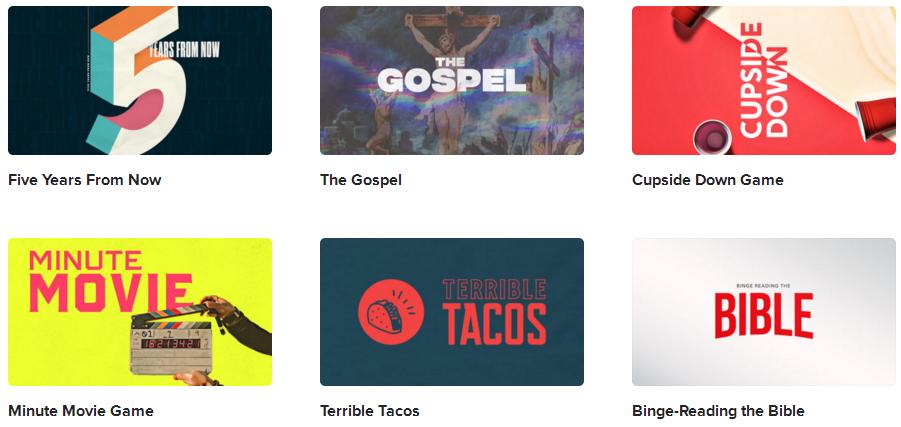 3. Ready-made kids' church lessons, activities and games
With Ministry Pass's kids resources you can make your Sunday school program the highlight of the week for your little ones.
Each series comes with one big idea you want your children to know as well as fun and engaging activities and illustrations.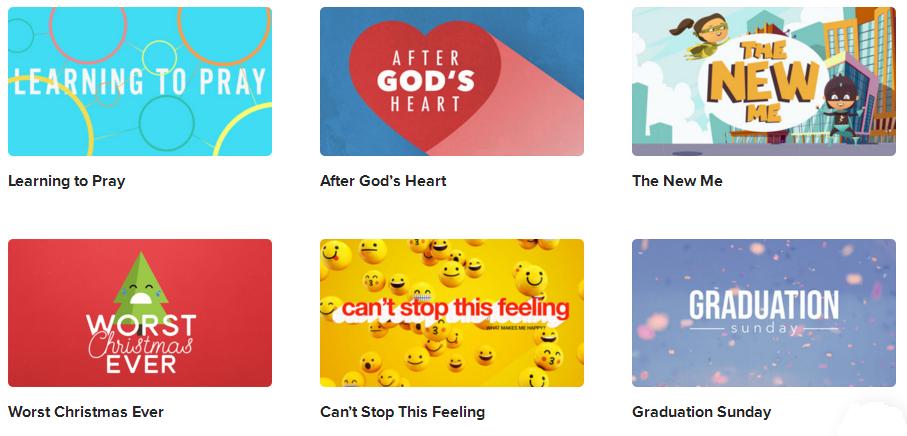 What you get with each sermon series bundle
With each sermon series you get compelling titles, beautifully designed graphics, bumper videos to play right before you get up to speak, discussion notes for your church home groups and a whole lot more…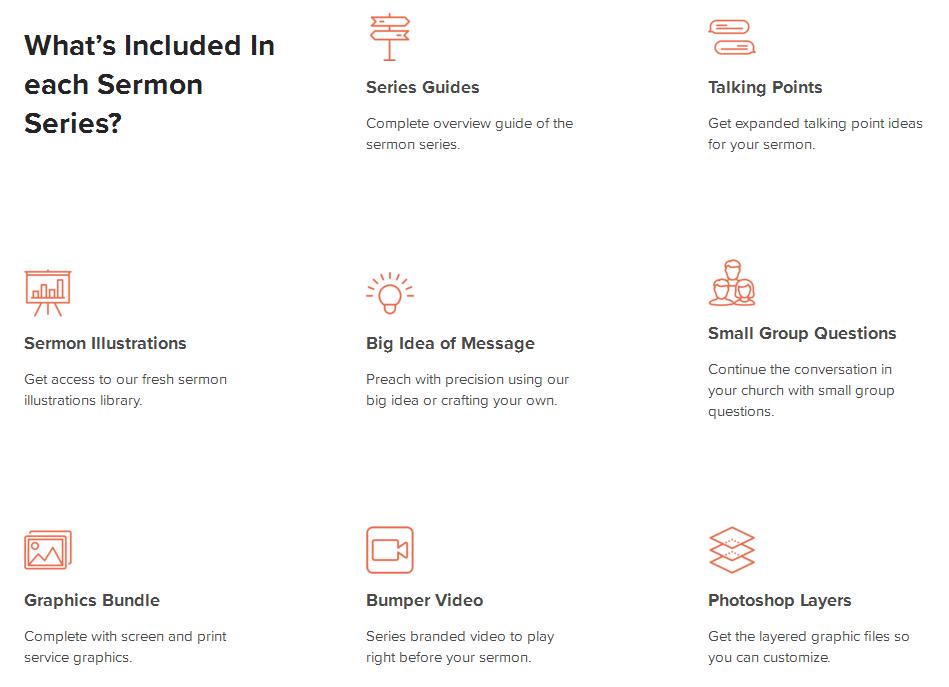 Ministry Pass allows you to test-drive the entire community for Free. Hit the button to start your free trial!


How will Ministry Pass help you?
As a young lad sitting in church I used to look at the pastor up front thinking he had an easy job.
I thought sure, he's busy on Sundays but what does he do the rest of the week?
Little did I know…!
After becoming a youth pastor and now supporting church planting efforts as a missionary in Thailand, it didn't take me long to realize that as a pastor you're busy all week.
It's not just the long hours or the fact you're always on call, it's that your job description covers so many varying roles.
A pastor is a speaker, scholar, counselor, event planner, handyman, community leader, accountant, and conflict resolution specialist—all rolled into one.
There's just a lot to do and sometimes it seems never ending…
I'm not saying Ministry Pass is a miracle solution to every ministry problem, but the tools and resources they give you will at least help you breathe a little easier knowing your preaching calendar and media side are taken care of.
What I like about Ministry Pass…
1. MP is your all-in-one sermon stop shop
Joining Ministry Pass is like hiring a sermon planner who takes care of all your graphic design, titles, sermon outlines, small group discussions, Sunday school lessons and youth teaching schedules.
That's pretty neat right?
You have unlimited access to hundreds of ideas all in one place wherever you are and from any device.
2. MP is cost-effective
You get to test drive Ministry Pass completely risk free with their 14 day free trial.
That means you can see what's on offer and decide whether it's right for you before paying a penny.
There are 2 membership options:
1. Monthly – $49/month for 12 months
2. Yearly – $499/year (a 14% discount)
Imagine if you had to hire a graphics designer and a video editor to come up with bumper videos, posters, slides and social media graphics.
How much would that cost?
Not only is Ministry Pass a huge time-saver, they're cost effective too!
3. MP will revolutionize your church's preaching
You can download creative sermon series based on any topic you can think of. I promise you'll never be short on ideas again.
Use their done-for-you templates as a springboard to spark innovative ideas of how you can approach a topic from a new and interesting angle.
The result?
More compelling sermons that ultimately lead to more people engaging with your preaching, more people remembering your talking points and talking about them throughout the week.
This will take your preaching to a whole new level and help make your Sunday services an even bigger unforgettable event.
4. MP give great help and support
There's a whole myriad of ways you can contact them if you want to ask a question or are unsure of anything.
You can contact them via their live chat on MinistryPass.com, email them or speak to their support team by calling 800-379-8033 (9-5 EST).
Every time I've contacted them they've always gotten back to me in good time and with a helpful, friendly response.
They're also active on Twitter and have a 'very responsive' rating for replying to queries quickly via their Facebook page.
My honest opinion for fellow preachers
Sermon planning and prep is the biggest pressure pastors feel week to week.
For most, it begins on Tuesday and builds until late Saturday night.
Not only is this super stressful (trust me I've been there!) but it's no way to fulfill your potential as a preacher.
Ministry Pass is simply the best resource I've ever come across that helps relieve the pressure of preaching preparation.
It really is the ultimate sermon prep companion!
Essentially MP gives you a more efficient way of planning and preparing sermons.
Are you somehow cheating the preaching game by taking advantage of the resources available?
Not at all.
Ministry Pass isn't about giving you transcripts to memorize, instead they provide you with the 'big idea', Bible verses and talk point ideas so you can customise your message according to your style and for your church.
You can make the sermon ideas your own but at least you have a framework to work with and you're not having to start from scratch.
Not only that, you will now have more time available for other ministry or spending time with family and that alone is priceless.
In my opinion, Ministry Pass the best time-saving and most cost-effective resource for preachers who want a more effective way to plan and prepare sermons.
To check out the sermon series bundles and media graphics, click the button below and test drive Ministry Pass for free!

Still have questions?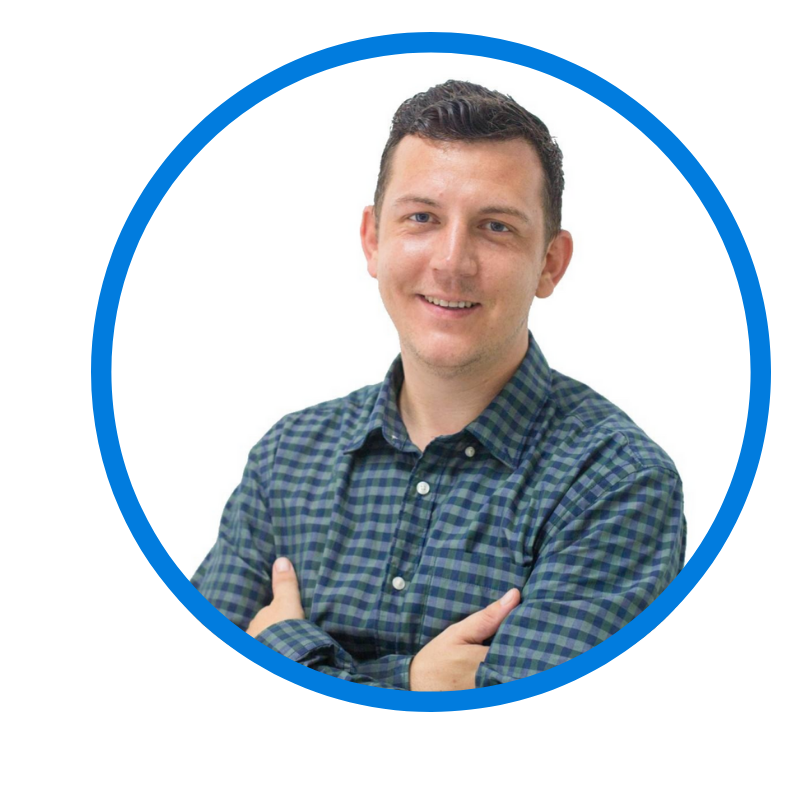 Scroll down and ask away – I'll be more than happy to help! 🙂