Last Update 11th October, 2016.
Knowing we should read the Bible isn't a strong enough reason to actually open up the Bible and start reading.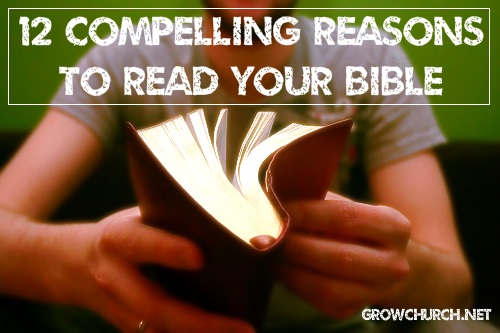 Parts of the world are desperate to get their hands on the Word of God, while western believers have access to the Word and yet some are neglecting the daily discipline of reading the Bible.
Why?
Because we've forgotten the benefits daily Bible reading gives us.
We need to have compelling reasons to read the Bible in order to motivate us to transform this desire into a daily personal habit.
So, why read the Bible? Why wake up 15 minutes earlier each day? Why go to all that trouble? After all, sleeping is better than reading, right?
Never fear, all the motivation you need is right here. Let's take a look at 12 compelling reasons to read your Bible.
"When all your favourite preachers are gone, and their books are forgotten, you will have your Bible. Master it." [Tweet this]
1. Reading the Bible empowers you to overcome sin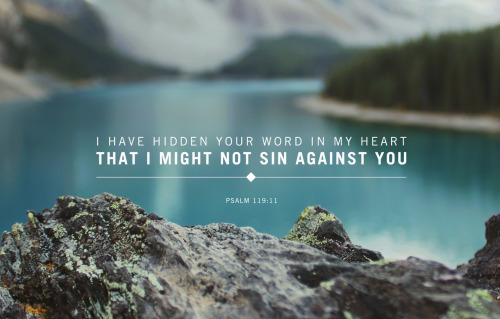 Have you ever felt like the apostle Paul in Romans 7:15 (MSG) who cried out:
"I've spent a long time in sin's prison. What I don't understand about myself is that I decide one way, but then I act another, doing things I absolutely despise."
In those times, it is easy to resort to prayer for an answer. Yet scripture declares that the Word of God is the specific tool you need to use to overcome sin.
Want to beat sin once and for all? Break free from limiting addictions and bad habits?
Get into the Word, or rather, get the Word into you.
"I have hidden your word in my heart that I might not sin against you." Psalm 119:11
"Then I said, "Look, I have come. As is written about me in the Scriptures: I take joy in doing your will, my God, for your instructions are written on my heart." Psalm 40:7-8
The Bible is the weapon Jesus used when facing temptation:
"The tempter came to him and said, "If you are the Son of God, tell these stones to become bread." Jesus answered, "It is written: 'Man shall not live on bread alone, but on every word that comes from the mouth of God.'"
Jesus had the Word memorised and unleashed the right verse at the right time that would counter the specific lie the enemy was trying to sell Him.
This is how we should overcome the temptations we regularly face.
Again, it comes to depositing the Word into our hearts and memorising the Word.
2. Reading the Bible gives you direction and clarity for your future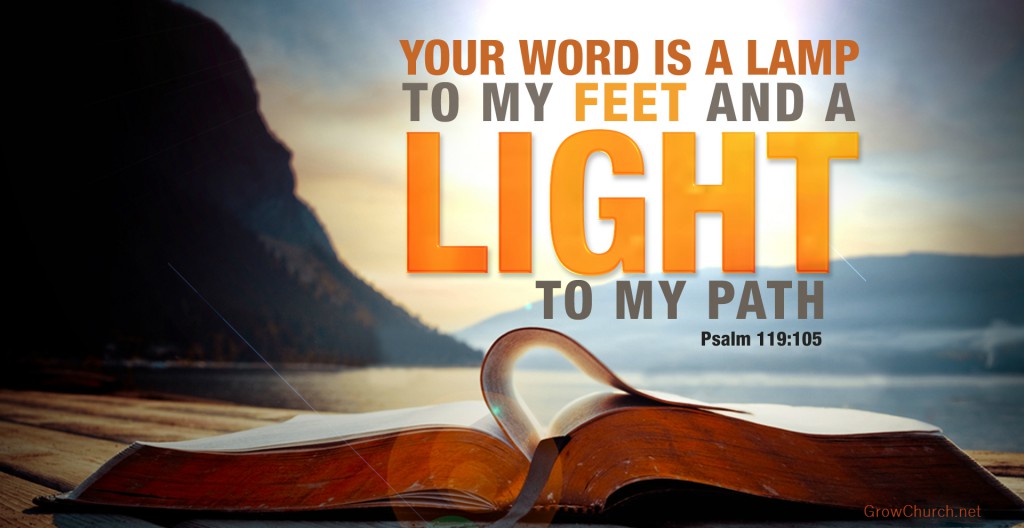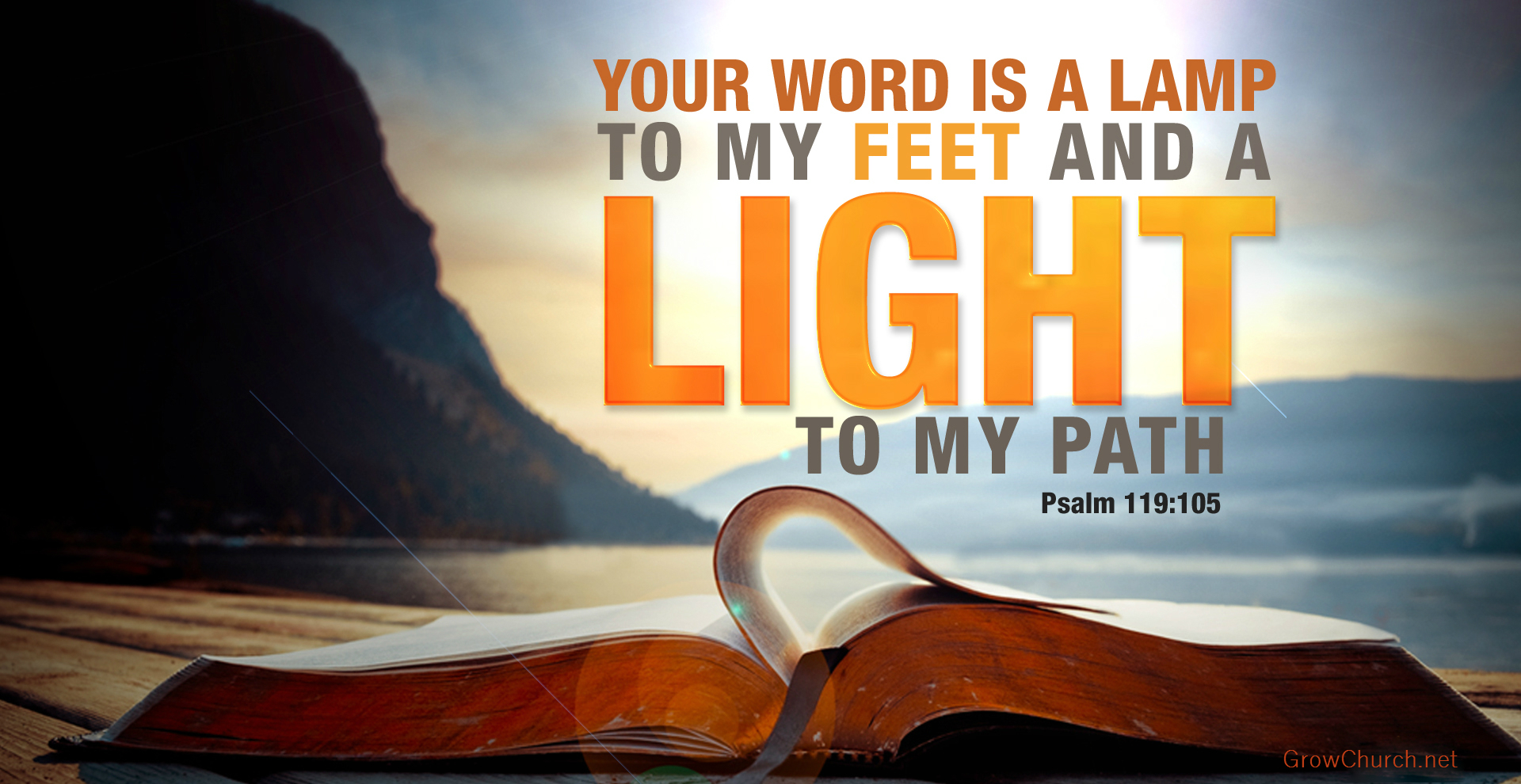 Psalm 119:105 says,
"Your word is a lamp for my feet, a light on my path."
When life throws a spinner and tries to throw me off course, or when I'm caught in the headlights I turn to the Word.
When I'm looking at an uncertain future or facing an important life-changing decision – I open my Bible.
It's easy to fall back on prayer when I'm looking for direction or an answer, and while it's never wrong to pray – the Word of God says the Word of God is the light to our path.
The Bible is the tool God has given us for direction and guidance.
Many times I have been stumped with what to do or where to go, and I will read something in the Word that will give the answer to the questions I am asking.
That is one of the reasons I read the Bible. There are simply too many answers in this book to ignore!
3. Reading the Bible will free you from hurts, habits, and hang-ups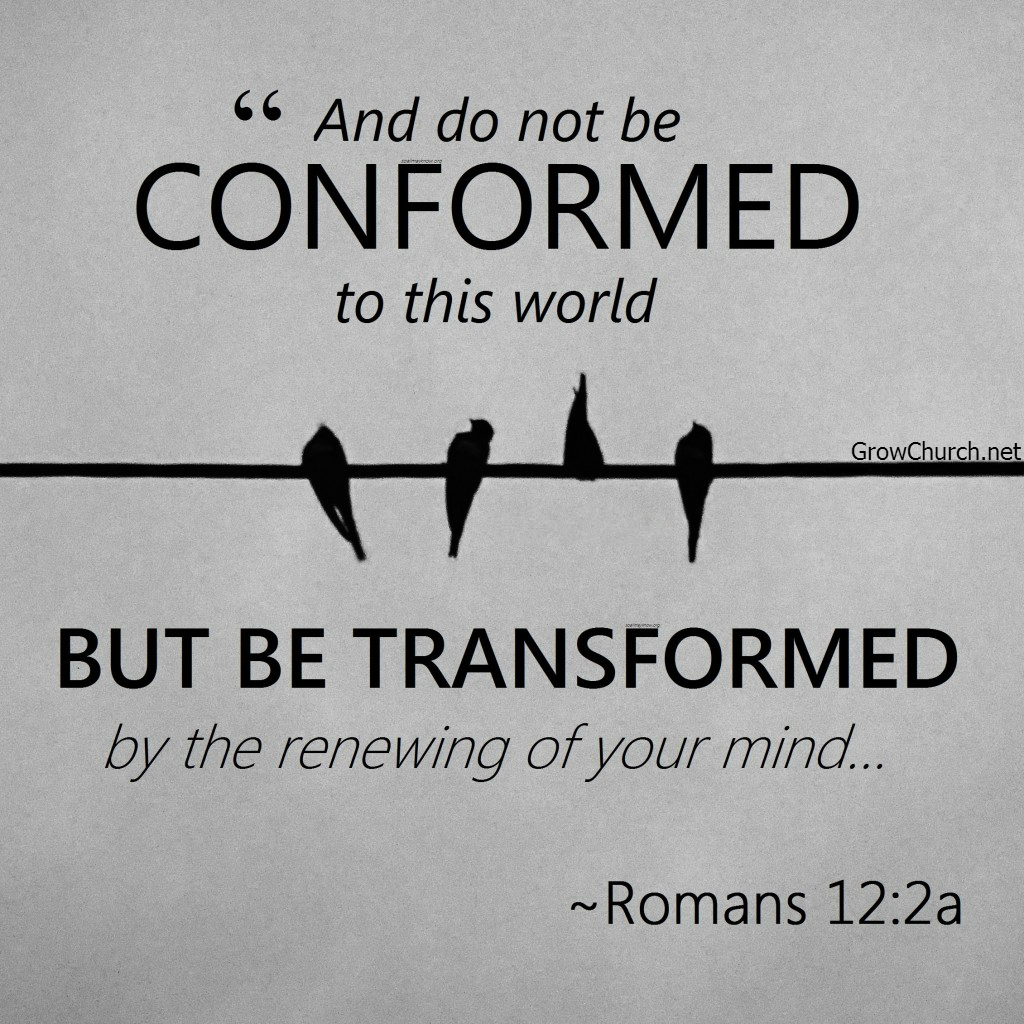 John 8:31-32 says,
"So Jesus was saying to those Jews who had believed Him, "If you continue in My word, then you are truly disciples of Mine; and you will know the truth, and the truth will make you free."
The key word in this verse is "continue."
Jesus said if we continue in His Word.
The reason we read the Bible daily and not just every now and then, is because God promises if we continue in His Word we will transform our thinking to His thinking and this will bring the truth that will set us free from whatever bondage or limitation we are facing.
"Do not conform to the pattern of this world, but be transformed by the renewing of your mind. Then you will be able to test and approve what God's will is—his good, pleasing and perfect will."
Romans 12:1-2 (The Message)
4. Reading the Bible will lead you to prosperity and success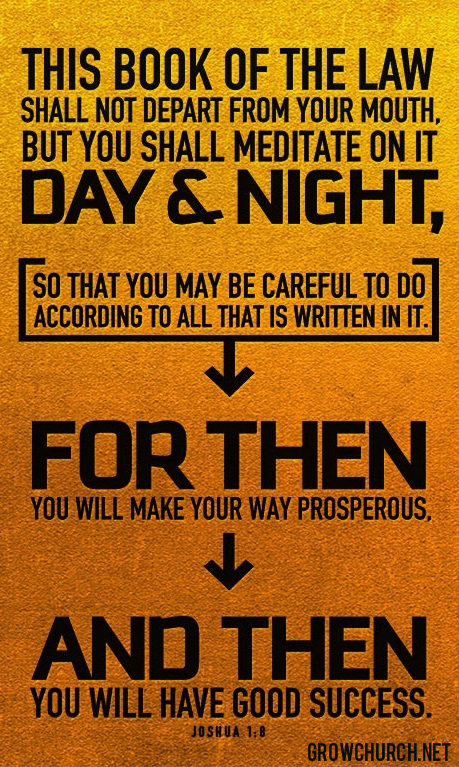 The fifth reason to read the Bible is that the wisdom from it will make you successful in life.
This is the promise of God – that His Word applied to your thinking, speaking and doing will cause your family and relationships to blossom, for your every need to be met, for your inner-life to be at peace even in a stressed out world.
Joshua 1:8 says,
"This book of the law shall not depart from your mouth, but you shall meditate on it day and night, so that you may be careful to do according to all that is written in it; for then you will make your way prosperous, and then you will have success."
God promised Joshua success and prosperity if he would continue in His Word.
I've found this to be true in my own life.
God's wisdom and ways of doing things as revealed in the Word might not always make sense in the natural, but for some reason they always lead to good things.
When we begin to see as God sees we will do as God does, and this can only lead to prosperity and success.
What a great reason to open up the Bible and start reading!
"For the LORD gives wisdom; from his mouth come knowledge and understanding. He holds success in store for the upright, he is a shield to those whose walk is blameless." Proverbs 2:6-7
5. Reading the Bible will lead you to salvation and show you how to live God's way

2 Timothy 3:16-17 says,
"There's nothing like the written Word of God for showing you the way to salvation through faith in Christ Jesus.
Every part of Scripture is God-breathed and useful one way or another—showing us truth, exposing our rebellion, correcting our mistakes, training us to live God's way.
Through the Word we are put together and shaped up for the tasks God has for us."
The Bible, direct from God, shows you the way to salvation.
It changes you.
It transforms you for the old you to what you can become in God.
The Bible will show you the way to eternal salvation and to living a righteous life.
The Bible will show you who you are in Christ and what means in your everyday living.
You'll get the right perspective, be prepared for eternal, resurrection living. You'll find your purpose, what you put on this earth to do and be mobilised into your God-given life destiny.
"In simple humility let our gardener God landscape you with the Word, making a salvation-garden of your life. James 1:21" [Tweet this]
6. Reading the Bible will show you God's character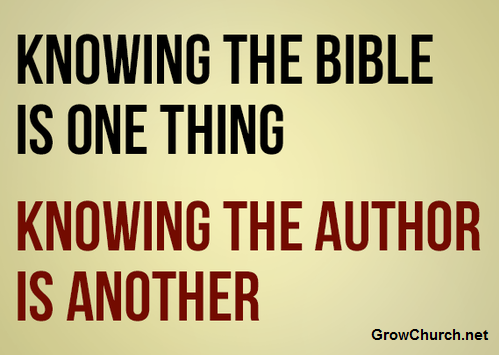 A great reason to read the Bible is to find out who God is. God has revealed Himself through the scriptures.
The Bible is our definitive source for the answers to our questions about God.
God does not have to be a mystery to you.
Yes His ways our higher than our ways but God has shown us how he works, how we can have a real relationship with Him, His promises to us in the Bible.
Some people say knowing the Bible is one thing and knowing the author is another – and in a sense they are right; it's not enough just to memorise facts or historical data… but in a way, if you know the Bible then you can know God.
If you read in the Bible how Jesus responded, if you read what Jesus said the you will know how God responds and what God says.
"In the past God spoke to our ancestors through the prophets at many times and in various ways, but in these last days he has spoken to us by his Son, whom he appointed heir of all things, and through whom also he made the universe.
The Son is the radiance of God's glory and the exact representation of his being, sustaining all things by his powerful word.
After he had provided purification for sins, he sat down at the right hand of the Majesty in heaven." Hebrews 1:1-3
7. Reading the Bible teaches you how to imitate God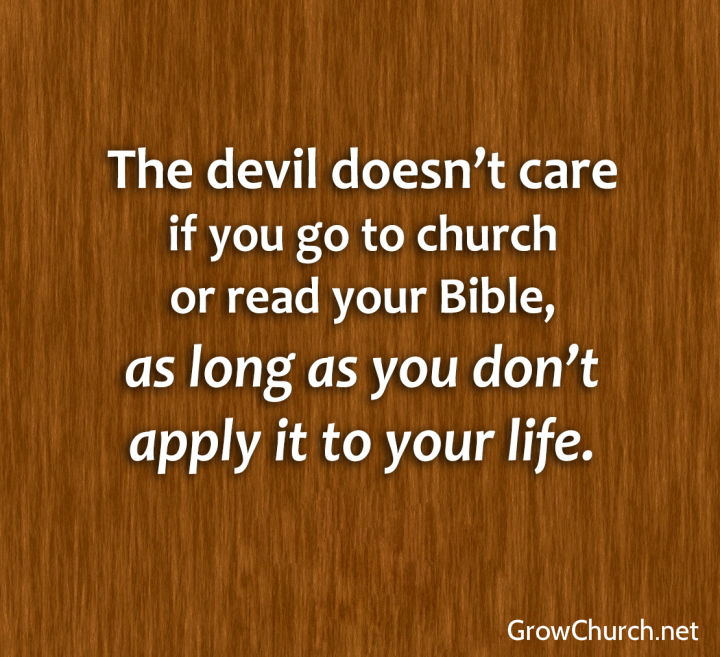 "Follow God's example, therefore, as dearly loved children" (Ephesians 5:1)
The eight reason to reason the read the Bible follows on from the seventh.
Once you know God and learn His ways – you can become like God. Isn't that an amazing thought?
You can be like God!
By reading the Bible, you can align your thoughts to His, your life to His will, your plans to His purpose.
You can be a doer of the Word, an applier of God's divine revelation.
8. Reading the Bible makes you braver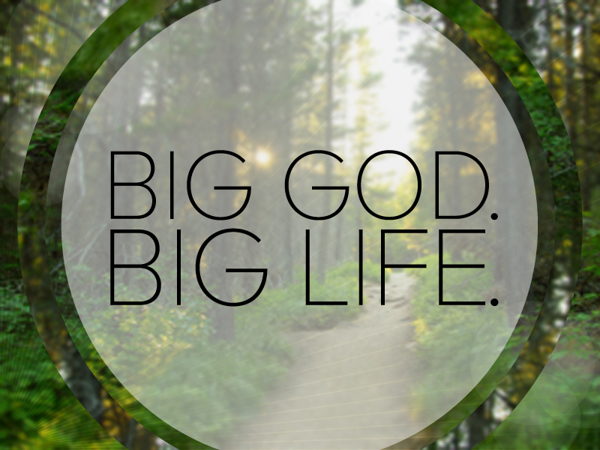 Want to live a big life?
Read the Bible and learn from the men and women who dared to believe the God they believed in and did great exploits.
A daily habit of reading the scriptures will make you want to do bold and crazy things.
It will make you want to make a difference, to make your life count.
It will make you allergic to average.
"Keep this Book of the Law always on your lips; meditate on it day and night, so that you may be careful to do everything written in it.
Then you will be prosperous and successful.
Have I not commanded you? Be strong and courageous. Do not be afraid; do not be discouraged, for the Lord your God will be with you wherever you go" Joshua 1:8-9.
"Expect great things from God; attempt great things for God. William Carey" [Tweet this]
9. Reading the Bible gives you direct access to God's advice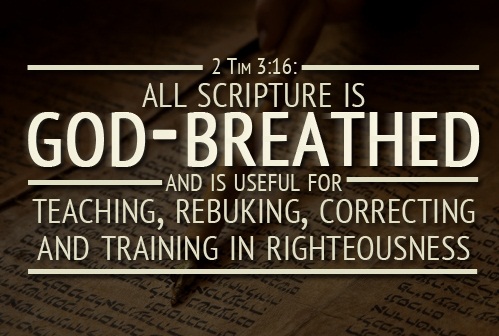 The Bible is literally "God-breathed" (2 Timothy 3:16).
In other words, it is God's very words to us. There are so many questions that philosophers have asked that God answers for us in Scripture.
What is the purpose to life?
Where did I come from?
Is there life after death?
How do I get to heaven?
Why is the world full of evil?
Why do I struggle to do good?
There's also so much practical advice in the Bible and answers questions like:
What do I look for in a potential future spouse? How can I have a successful marriage? How can I be a good friend?
How can I be a good parent? What is success and how do I achieve it? How can I change?
What really matters in life? How can get through tough times? How can I live so that I don't look back with regret?
10. Reading the Bible protects you from lies and false teaching
I used to work in a large supermarket in the UK. Every now and then someone would try to get a counterfeit note past me but I could spot that quickly and easily.
Why? Because I handled the real tender for hours every day.
It's the same with scripture.
The Bible gives us the measuring stick by which we can distinguish truth from falsehood. It tells us what God is like. We don't have to guess how God would react – we already know because it's in His Word.
If believing and applying truth sets you free then believing and applying lies will limit you and tangle you up.
Learning to discern from the truth from carnal thinking is a critical skill – it could be the make or break of you one day.
Yet another reason the Bible is a must in your life.
Once you develop a habit of daily Bible reading and devotions you will spot obscured and out of balance teaching in a heartbeat.
This will protect you and keep you out of the ditches of the straight and narrow road.
11. Reading the Bible makes you storm-proof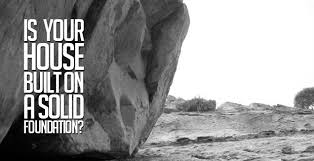 We live in a very fast-paced and crazy world. People often feel very pressured and worn out.
Sometimes the unexpected can happen and people lose their bearings because they are not anchored in the Word.
Just like the two builders Jesus spoke about in Mark chapter five – you have a choice to build your life on the rock or the quicksand.
The rock foundation Jesus is talking about here is the revelation; what you know, understand and apply from the Word of God.
Daily Bible reading gives you the right perspective when trouble and trials come.
Instead of looking at your problem, the Bible enables you to focus your attention on God – your troubles pale in comparison to the greatness of your God.
Scripture gives us hope, endurance, strength and inspiration for hard times.
This is what will get your through anything life throws at you. The Bible is a powerful tool.
"For whatever things were written before were written for our learning, that we through the patience and comfort of the Scriptures might have hope." Romans 15:4
12. Reading the Bible will accomplish what God wants to do in your life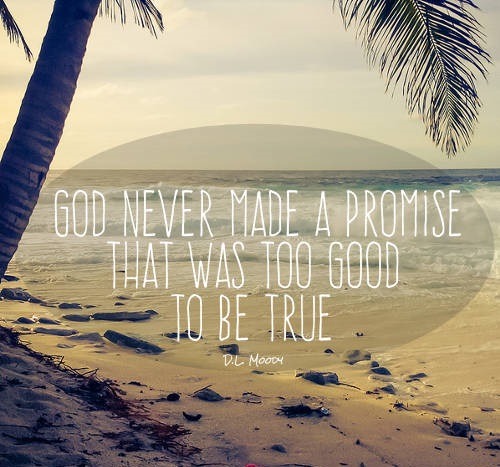 When you read the Bible you are reading truth.
Every promise, every statement, every word of it will be accomplished.
If God told you something will happen, and you wait, it will happen.
Isaiah 55:11 says,
"So shall My Word be that goes forth from My mouth; It shall not return to Me void, But it shall accomplish what I please, And it shall prosper in the thing for which I sent it."
God sent His word to accomplish His perfect will in our lives.
It is unfailing, trustworthy and will always be accomplished.
If God makes a promise to you He will fulfill it in His own time. There are so many promises given to us in the Bible. These promises reassure us and bring comfort to our lives in our times of trial.
I challenge you to take time to study the Word of God. The Lord will show you wonderful things that will change your life. If you don't have a Bible yet, have a look here for Bibles available to order online.
You've just read 12 compelling reasons to read the Bible – it's time to get started today! Start from the beginning. Take the challenge – make a daily, weekly, or monthly challenge. Read the Bible in a year – all of it.
That's right, take it off that shelf, dust it off, get ready to be changed, sit comfortable and open it up.
Don't start tomorrow, because it's never tomorrow.
Do it today.
I would encourage everyone to make a daily habit of reading and studying God's Word. If you don't have a Bible, you can order one here and watch what God will do in your life.
I want to end this post with one of my favourite quotes, which si expecially applicable when it comes to looking for reasons to read the Bible:
"Watch your thoughts; they become words. Watch your words; they become your actions. Watch your actions; they become habit. Watch your habits; they become character. Watch your character; it becomes your destiny."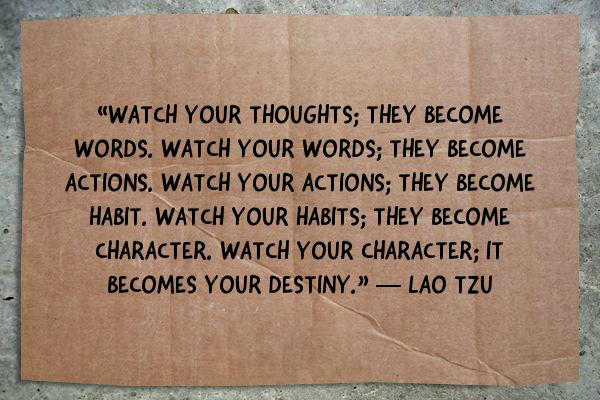 Question: What other reasons for reading the Bible can you think of? Please share your comments below.