The idea of designing a church website may seem like a daunting one for many, but it doesn't have to be.
The days of needing to know HTML or being a programming expert are long gone.
Now, with the help of WordPress, the largest website platform in the world, creating and building a church website is as easy as it's ever been.
Even if you've never started a website before, this how-to guide will show you exactly how to design a church website the beginner-friendly way.
Why Your Church Needs A Good Website
Most people search your website before ever stepping foot through your church doors.
According to research conducted by Grey Matter Research, in the US, 17.4 million adults who do not attend worship services regularly visited a church website in the last 12 months.
In 2012, 46% of church attendees said that a church's website was important in picking a church to visit (Source).
33% of people said that the internet was the first place where they learned about their church (Source).
75% – 90% of potential guests to your church will first look at the church's website before making a final decision to attend (Source).
The latest figures available from 2012 show only 55.7% of churches have a website. This represents a boatload of missed opportunities.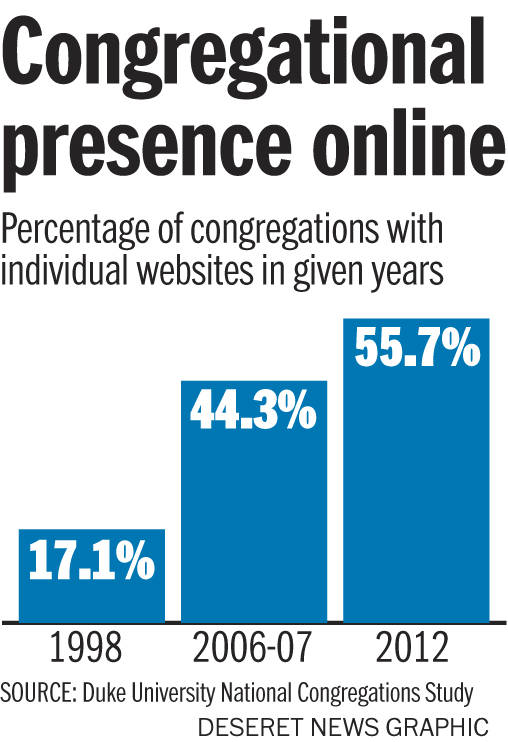 What People Need From A Church Website
The majority of people (43%) of people looking for a church website are wanting to find out service times.
Others are looking for what youth, children's and small group programs the church has. (29%).
28% of website visitors are looking for a map and directions to the churches and 26% are watching sermon videos or listening to preaching audios.
Somewhat less common activities include checking to see what the church's religious beliefs are (22%), requesting prayer (18%), downloading a podcast (15%), checking what denomination or group they belong to (15%), sending a message to the pastor or leader (12%), and posting on a bulletin board or forum (5%).
I don't know about you but if I want to find something, I just jump on to Google, and within thirty seconds I have addresses, contact info and their Facebook page.
Researchers tell us it only takes 10 seconds to decide whether or not we will visit that church, based on their website.
I know your church is great, but does your church website get this across well?
You could have a thriving youth ministry, a brilliant children's work, the most anointed worship band and great preaching, but if your church's website lets you down, tons of people will never know.
"9 out of 10 people check out your church website before deciding whether or not to visit."
Design Your Church Website In 5 Easy Steps:
If you're ready to get your church website up and running, here's a simple step-by-step to point you in the right direction.
Looking for a foolproof 'how-to' guide with detailed screenshots of each step?
No problem!
Here's How To Build A Beautiful Church Website Today.
Step 1. Choose Your Church Website Domain
Your domain name is the URL; what people type into the address bar to get to your site.
It's your church's online address.
I always recommend going for a .com extension wherever possible and try to avoid using too many hyphens or awkward spellings.
For example, yourlocalchurch.com is way better than ur-local-church.ninja
Step 2. Register Your Domain & Set Up Hosting
Once you've picked a domain name, we'll need to check to see if it's available.
The easiest way to do this is to go to BlueHost.com and search for your domain name.
Every website needs two things: a domain name and hosting.
BlueHost can also host your church website.
Hosting, put simply, is when your website files are saved on a server 24/7 so the information is available when someone types in your domain name or visits your site.
GrowChurch has partnered with BlueHost who are now offering our readers free domain registration for a year if you host your church website with them.
There are a few solid reasons for hosting your church website with BlueHost; they're one of the most reliable and secure hosting services, have been around since 1999 and are even recommended by WordPress.
I've used BlueHost across all of my websites since 2012 and can happily recommend them.
Worth remembering: Bluehost offers a special price for GrowChurch readers: only $3.49 a month. That's a phenomenal price.
Step 3. Install WordPress
Don't let the word 'install' intimidate you. With BlueHost, it just means a few clicks.
WordPress is the easiest, human-friendly website-building platform.
Don't forget to see my detailed breakdown of each step here.
It's easy to install your new church theme to WordPress and have a beautiful website up and running without the hassle.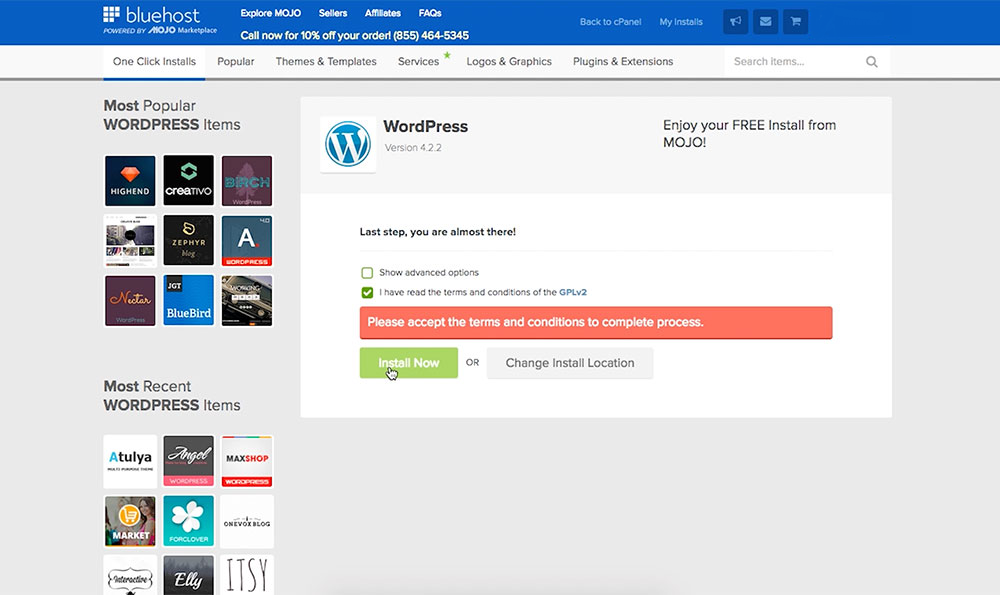 Step 4. Make Your Church Website Beautiful
This is the fun bit – choosing your theme!
When deciding which theme to go with moving forward, you'll want to pick a theme that's crisp, clean professional.
Most importantly, you'll want a theme that gives you the freedom and flexibility, options and complete control over the look and appearance of your church's website.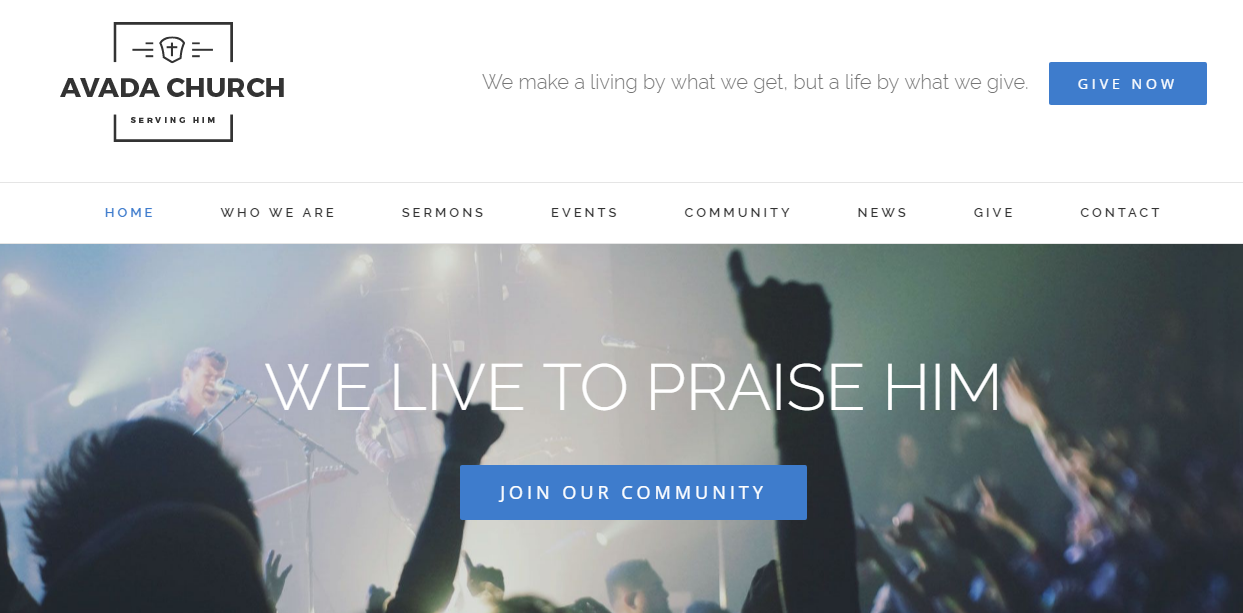 This is why I recommend the Avada Church WordPress theme.

The Avada Church Website Theme, specifically designed for churches, gives your church a professional first impression.
Avada Church comes with an events calendar, a countdown to your next celebration, a way to donate to your church online and the ability to stream your services live or upload your sermons.
Remember, everything is easily customised so you can get the exact look your local church needs.
Check out the Avada Church Theme live demo here.
Within your WordPress dashboard, simply upload your new church theme in just a couple of minutes.
Go ahead and try typing your new website address into the address bar of your browser – your church website is now live!
Step 5. Tinker until you're happy
Pick your desired colour palette.
Keep tinkering until you're happy you've got the right look.
Add your church address details and that all-important map.
Add some photos of your church activities (definitely do NOT use random stock images you find online!)
If you don't have a church logo and you don't know a Photoshop pro, get someone else to do it for you at sites like Fiverr.com.
If you want people to receive your updates via email, AWeber is a great tool for building your email list.
And, of course, start writing new blog posts and publish them. Share them on your church's Facebook page.
The Avada Church theme comes with 6 months of online support included, so experts are on hand if you have any questions.
As always, if you need any support or have any questions, get in touch. Remember to show off your church website by sharing it in the comments section below and get feedback!