Book: Why Men Hate Going to Church
Author: David Murrow
Lowest Price Online: Amazon
Published by: Thomas Nelson
Formats: Hardback, Paperback, Kindle, Audio
Read Customer Reviews: Here
What Why Men Hate Going To Church is About
The book starts off with some shocking statistics…
For example, did you know the average church in the US is 61% female and 39% male?
On any given Sunday 13 million more women go to church than men and the gender gap is widening across all denominations.
70% of boys growing up in Christian homes and raised in church will abandon the Christian faith altogether in their teens and twenties and most of them never return.
David Murrow then goes on to explain how the church has slowly, over time, catered more to women and church has become a feminine environment.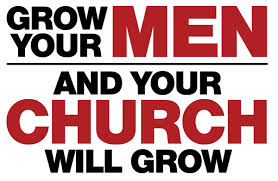 He doesn't leave it there; he goes on to give very practical, applicable advice on how to reverse this in your church and make your church attractive to men. A vast majority of churches have far more women than men.
What I Like About Why Men Hate Going To Church
It's only minor adjustments that we need to make in our churches to make a big difference – the author shows how to adapt our prayer meetings, sermons and worship songs to get more men to become more involved and engaged.
I particularly liked his analogy of the Gospel being compared to 'chick flicks' and typical men's action films.
Women's description of the Gospel is about intimacy and having a deep relationship with Jesus living in your heart.
Of course, this is part of it but I LOVED it when David went on to give a masculine Gospel…
An undercover agent is given an impossible mission to save the world, this guy is talented and manages to get out of the most tricky situations.
Then he's betrayed by a close ally and handed over to his archenemy and beaten within an inch of his life.
Then, when you think it's all over there's the most unexpected plot twist and the hero saves the day in the last minute!
No, I'm not talking about James Bond, Batman or Nero – this is the Gospel of Jesus Christ and now he's looking for agents to assist him in this mission.
Why Men Hate Going To Church: Bottom Line
I think Why Men Hate Going to Church is a powerful and profound book that will help church leaders and pastors to see things in a different way. There are probably aspects of your church life that are unintentionally pushing men away.
How many women are in your church and their men are at home? If we can get more men in the church they will bring their families with them.
We just read this book as a leadership team in my home church and we are currently making changes.
I honestly think this is a book that will forever change the way I do ministry.
Over To You
What do you think?
Is there an issue with too few men in the church today?
I'd love to hear from you in the comments below!