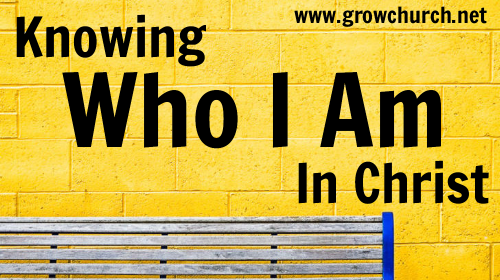 Why did I put these knowing who I am in Christ scriptures together?
Because there are times when we all feel inadequate or have self-esteem issues – me too.
Don't be too surprised, I'm not a super-spiritual superhero! : )
But it's exactly at times like this that I need to run back to the Bible and see what God says about me – I need to know who I am in Christ.
You see, God's your Maker and strongest ally so His opinion is the only one that counts, right?
Well, kind of….your opinion counts too…
That's why God gave us His Word to transform and base our thinking on; you have to align your thinking up with God's Word – transferring it that massive distance from your head so that you know it in your heart.

Knowing who you are in Christ is far more than hollow positive, wishful thinking; knowing who you are in Christ is building my life on the rock of the Word.
It's disagreeing with my wrong thinking and agreeing with God's true thinking.
What is True Humility?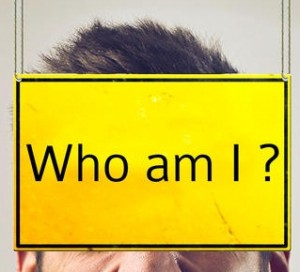 "For as he thinketh in his heart, so is he"


Proverbs 23:7
When it comes to humility, here are some useful definitions:
Pride = Disagreeing with God
Humility = Agreeing with God
Have you noticed that sometimes humility can look like pride and vice versa? I could say "Oh I am such a worm, a nothing. I'm ugly and worthless and not worth anybody's time!"
That sounds pretty humble doesn't it? But does God say that? No!
According to God I am made in His image, I am fearfully and wonderfully made, God has great plans for my life and with Him I have a bright future.
Who Does God Think You Are?
The God who is for you, the God who is mighty to do, mighty to save, the One who is always with You and the One whom nothing can separate you, the One who sings over you, He rejoices over you with great joy.
The One who believes in you passionately, the One who rescued you from a life not worth living, He brought you from darkness to light.
This same God turned you from a nobody to a somebody, brought you from selfishness to generosity, from laziness to diligence, from self-justifying to God-open, from stubbornness to teachable, from double-minded to kingdom minded.
From a mediocre existence to a life bigger and better and more significant than you could ever imagine, yes this God – He loves you and you're already accepted. This is what God thinks about you.
"God, let me see myself the way You see me." [Tweet this]
Faith Comes By Hearing
In my very first week of Bible College the students were given an assignment to look in the mirror every morning for three weeks, eyeball to eyeball, and declare:
"I am the righteousness of God in Christ Jesus."
Honestly that first morning, I've never felt so awkward and foolish.
The second morning whilst talking to myself in the mirror, I felt like such a liar; trying to convince myself of something I didn't really think was true.
But faith comes by hearing…!
Two weeks into this thing and you should have heard me! I was speaking with boldness and conviction.
I believed it.
I started walking and talking differently, I was confident. I began to see myself the way God saw me; He changed my whole identity and showed me who I was in Christ.
What changed?
I had brought my thoughts and words into alignment with God's Word and that truth translated into my life.
I strongly urge you to try this same exercise every morning for the next 3 weeks and you'll be amazed at how God speaks. I promise you!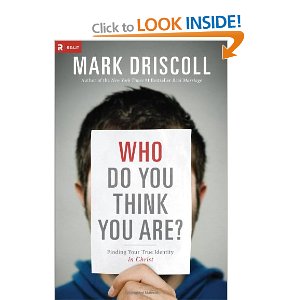 In that same life-changing year I read a book by Mark Driscoll called 'Who Do You Think You Are?' It revolutionised how I saw myself.
This book will give you an unshakable, biblical understanding of who you are in Christ.
When you know who you are, you'll know what to do.
So commit to start changing your self-talk; stop cursing yourself and start blessing yourself and start agreeing with God.
Here are 48 declarations of who you are in Christ taken from Scripture.
Learn these, memorise them, get them into your heart and speak them out in the bathroom mirror! : )
Knowing Who I Am in Christ Scriptures –
48 Declarations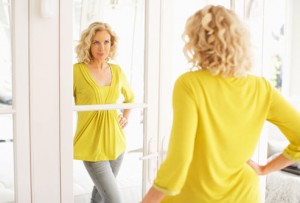 I am complete in Him Who is the Head of all principality and power (Colossians 2:10).
I am alive with Christ (Ephesians 2:5).
I am free from the law of sin and death (Romans 8:2).
I am far from oppression, and fear does not come near me (Isaiah 54:14).
I am born of God, and the evil one does not touch me (1 John 5:18).
I am holy and without blame before Him in love (Ephesians 1:4; 1 Peter 1:16).
I have the mind of Christ (1 Corinthians 2:16; Philippians 2:5).
I have the peace of God that passes all understanding (Philippians 4:7).
I have the Greater One living in me; greater is He Who is in me than he who is in the world (1 John 4:4).
I have received the gift of righteousness and reign as a king in life by Jesus Christ (Romans 5:17).
I have received the spirit of wisdom and revelation in the knowledge of Jesus, the eyes of my understanding being enlightened (Ephesians 1:17,18).
I have received the power of the Holy Spirit to lay hands on the sick and see them recover, to cast out demons, to speak with new tongues. I have power over all the power of the enemy, and nothing shall by any means harm me (Mark 16:17,18; Luke 10:17,19).
I have put off the old man and have put on the new man, which is renewed in the knowledge after the image of Him Who created me (Colossians 3:9,10).
I have given, and it is given to me; good measure, pressed down, shaken together, and running over, men give into my bosom (Luke 6:38).
I am the temple of the Holy Spirit; I am not my own (1 Corinthians 6:19).
I am the head and not the tail; I am above only and not beneath (Deuteronomy 28:13).
I am the light of the world (Matthew 5:14).
I am His elect, full of mercy, kindness, humility, and longsuffering (Romans 8:33; Colossians 3:12).
I am forgiven of all my sins and washed in the Blood (Ephesians 1:7).
I am delivered from the power of darkness and translated into God's kingdom (Colossians 1:13).
I am redeemed from the curse of sin, sickness, and poverty (Deuteronomy 28:15-68; Galatians 3:13).
I am firmly rooted, built up, established in my faith and overflowing with gratitude (Colossians 2:7).
I am called of God to be the voice of His praise (Psalm 66:8; 2 Timothy 1:9).
I am healed by the stripes of Jesus (Isaiah 53:5; 1 Peter 2:24).
I am raised up with Christ and seated in heavenly places (Ephesians 2:6; Colossians 2:12).
I am greatly loved by God (Romans 1:7; Ephesians 2:4; Colossians 3:12; 1 Thessalonians 1:4).
I am strengthened with all might according to His glorious power (Colossians 1:11).
I am submitted to God, and the devil flees from me because I resist him in the Name of Jesus (James 4:7).
I press on toward the goal to win the prize to which God in Christ Jesus is calling us upward (Philippians 3:14).
For God has not given us a spirit of fear; but of power, love, and a sound mind (2 Timothy 1:7).
It is not I who live, but Christ lives in me (Galatians 2:20)
I have no lack for my God supplies all of my need according to His riches in glory by Christ Jesus (Philippians 4:19).
I can quench all the fiery darts of the wicked one with my shield of faith (Ephesians 6:16).
I can do all things through Christ Jesus (Philippians 4:13).
I show forth the praises of God Who has called me out of darkness into His marvelous light (1 Peter 2:9).
I am God's child for I am born again of the incorruptible seed of the Word of God, which lives and abides forever (1 Peter 1:23).
I am God's workmanship, created in Christ unto good works (Ephesians 2:10).
I am a new creature in Christ (2 Corinthians 5:17).
I am a spirit being alive to God (Romans 6:11;1 Thessalonians 5:23).
I am a believer, and the light of the Gospel shines in my mind (2 Corinthians 4:4).
I am a doer of the Word and blessed in my actions (James 1:22, 25).
I am a joint-heir with Christ (Romans 8:17).
I am more than a conqueror through Him Who loves me (Romans 8:37).
I am an overcomer by the blood of the Lamb and the word of my testimony (Revelation 12:11).
I am a partaker of His divine nature (2 Peter 1:3,4).
I am an ambassador for Christ (2 Corinthians 5:20).
I am part of a chosen generation, a royal priesthood, a holy nation, a purchased people (1 Peter 2:9).
I am the righteousness of God in Jesus Christ (2 Corinthians 5:21).
Your Turn
Where are you on your journey to realising who you are in Christ? Do you speak the Word over yourself daily? How has God changed your identity since you came to know Him? Leave a comment below.