"As many as 100,000 churches in America are showing signs of decline toward death."
In Autopsy of a Deceased Church, Thom Rainer shares ten warning signs of a dying church that he observed following the 'autopsies' of fourteen deceased churches.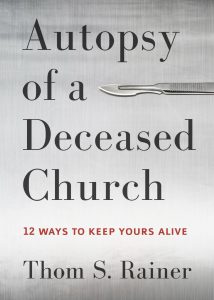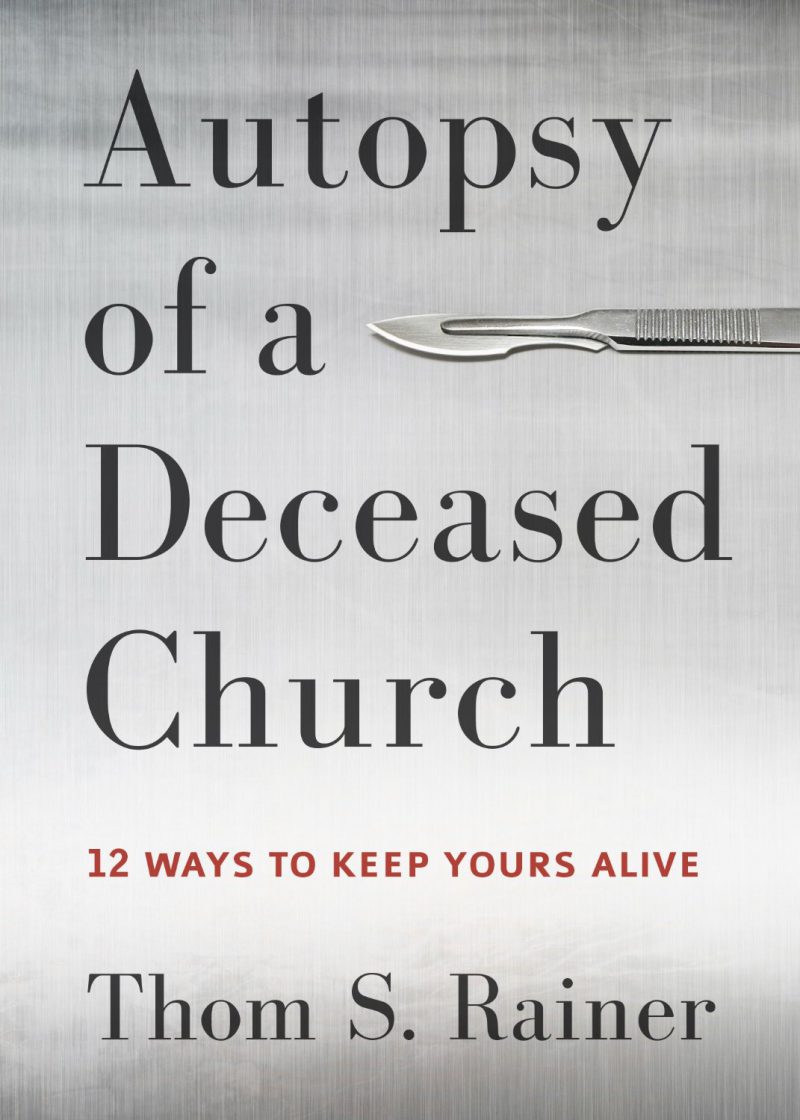 I found it to be a very sobering book and at times it got a bit too close for comfort. As I was reading through I was ticking off the symptoms in my head with my own church in mind.
"Yes, Yes, That's us again… OK that one's not, good! Oh dear that one is…!"
I'll be honest, this book isn't a solutions guide – it's a wake-up call.
Although the last three chapters of the book do offer a few brief suggestions to churches who are showing signs of sickness, very sick, or dying.
Each chapter has a challenge to commit to prayer. It's a reminder that in order for our churches to change, we need to change first and I'm not always eager to hear that!
At just over one hundred pages, this is a small, short book rather than a normal-sized hardback.
But don't let that put you off, it's a very worthwhile read and I would recommend it to any pastor and church leader.
This book would be ideal to give to your leadership teams or church members to read and then discuss together as a group.
You can take a step back together as leaders and evaluate where your church is currently at.
This is something we don't do often enough, unfortunately.
Summary
Before we can start to turn our churches around we need to stop and take a look at where we're at.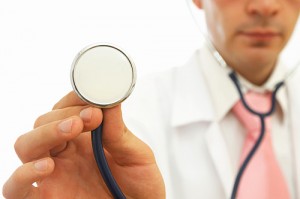 As uncomfortable as this may be, this could be the start of a great process for change for you and your church.
If you want to know how healthy your church is then this is definitely I book I would recommend.
If you're looking for solutions rather than problems, however, you probably need to do some other reading.
Ed Stetzers' Comeback Churches: How 300 Churches Turned Around and Yours Can, Too or Thom Rainer's very own Breakout Churches: Discover How to Make the Leap would be good starting points.
Overall, this is a well-done treatment of a serious topic.
If Rainer's estimate that 90% of churches are either showing symptoms of sickness, very sick or dying is correct, it's a book that every pastor needs to read.
Have you already read the book?
Leave your own review and insights below!