While you're busy working on your sermon, who is working on you?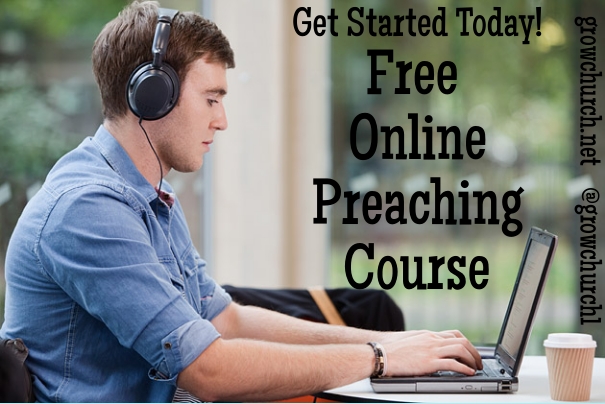 The Preaching Rocket Core Coaching program will always be my #1 recommendation and is the best way to grow as a communicator and interact with the Preaching Rocket community.
Investing in yourself as a preacher is one of the most worthwhile things you can do.
Which is why I'm excited to be able to make this free crash course available.
Whether you're about to preach for the first time or you are an experienced preacher looking to improve your sermons, you're about to get instant access to the one of the best (and free!) preaching courses online.
> Click here to get started today <
What You Get
Here at GrowChurch, we've teamed up with my friends at The Rocket Company to make the 'Crash Course on How To Preach Better Sermons' available.
Starting today and for the next 10 days you'll have a fresh email in your inbox with the day's lessons, along with an action step you can take to improve your preaching.
The course is taught by Michael Lukazewski and I just know you'll find this online preaching course helpful, practical and actionable.
Designed to help you prepare and deliver sermons, the 10 day online preaching course covers:
The "thou shalts" and "thou shalt nots" of preaching to help you as you prepare.
How to effectively write great sermons outlines.
How to get ahead in your sermon preparation and get your Saturdays back.
Learn how to make your sermons more memorable for the people listening each week.
How to engage with your congregation and keep them listening for more.
How to become a great storyteller.
How to gleam messages from the scripture text itself
Why coveting your neighbor's preaching style is so deadly and more…
How To Get Started
Click the button below to activate the sign up form and get access to your first lesson of your preaching better sermons crash course.
If you have any questions along the way, of course you always leave your comments below and I'll always get back to you.
God bless you as you spend time improving your preaching preparation and presentation!